We encourage you to buy books from a local bookstore. If that is not possible, please use the links on the page and support us. Thank you.
Music, like literature, can work magic. It can take you to places you didn't know existed, it can uplift you and give you a glimpse of all that is beautiful and sublime. Books about music, then, bring twice the artistic punch to our imaginations.
The list has been updated in celebration of our #WritingMusic week to honour International Music Day, which fell on October 1, 2021. We want to send a special thanks to @bookpickle.in, Krishna Manavalli, Rajat Chaudhuri, and Mitra Phukan for sending in their recommendations.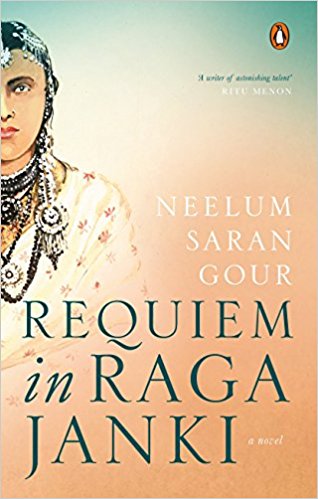 Requiem in Raga Janaki
Requiem in Raga Janaki by Neelum Saran Gaur is a fictionalized account of the life of Janki Bai Allahabadi, a famous singer of her time. It gives the readers her life story as well as her journey in the world of music.
At the same time, it provides us an opportunity to get to know about the musical world she inhabited, the place of women in that world and how that world was changing with the changing world order. Part fiction, part biography, this book is of interest to anyone interested in the past of Indian music scenario.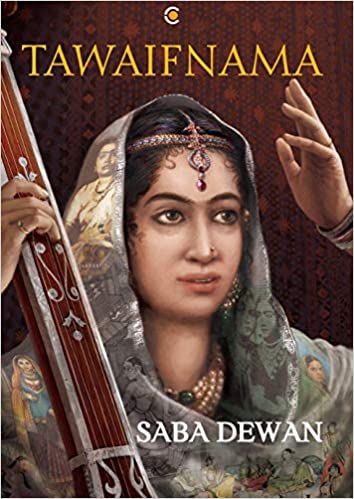 Tawaifnama by Saba Dewan
Tawaifnama is a multi-generational saga that brings the stories from the family of one of the most well-known tawaifs of Benaras.
A mammoth work that runs to seven hundred pages(!), Tawaifnama presents these women in all their changing forms – from being considered women who were the epitome of cultural learning to bearer of the stigma that came to be associated with their position as the concept of pleasure underwent a drastic change during the colonial period and the nationalist struggle. Tawaifnama is available on Kindle Unlimited for anyone interested in reading this sweeping saga of a book.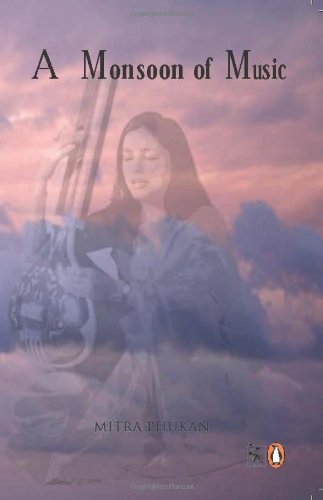 A Monsoon of Music by Mitra Phukan
A Monsoon of Music is the story of four diverse characters unified by their love for music, set in a small town near the banks of Brahmputra.
There is Kaushik, a well-known name in the world of music; Nomita, whom his parents want Kaushik to marry; Nomita's guruma and the industrialist Deepak Rathod. When these four characters come together, their lives change forever. Written with music as a constant presence and driving factor, A Monsoon of Music will definitely tug at your heart strings.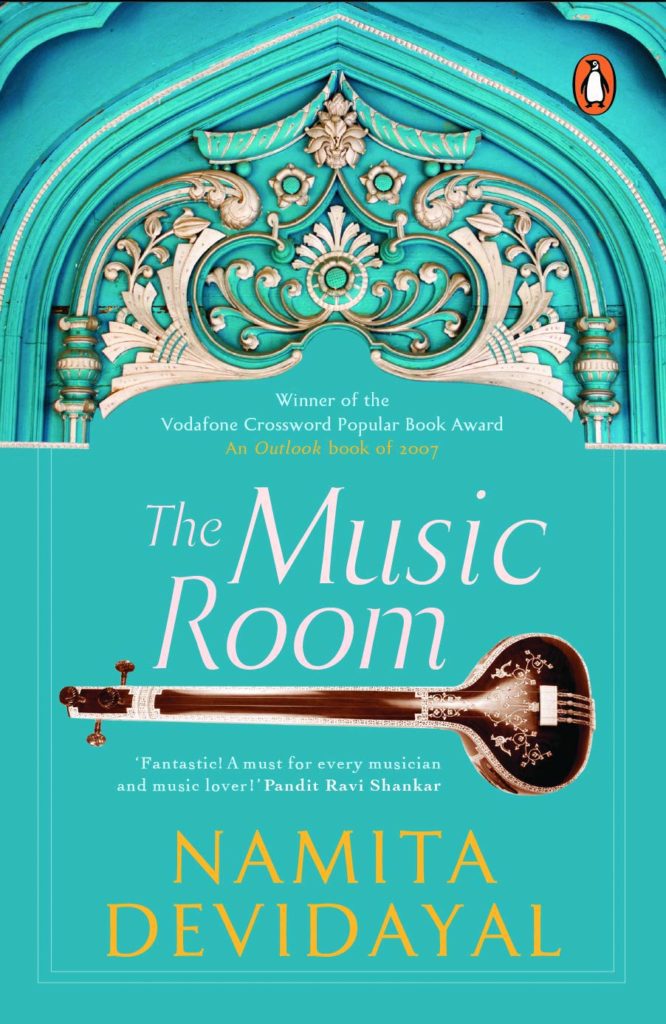 The Music Room by Namita Devidayal
The Music Room is a memoir of the author's journey in the world of music as well as a homage to Hindustani Classical Music. Devidayal gives us the images of the great classical music tradition through anecdotes and her experiences.
She talks about her own teacher Dhondutai and the Jaipur gharana to which she belonged. This book also gives a history of the gharana and in doing so also offers us insights into what it meant to be a woman and a student of music in the bygone years. A book that is highly recommended for all music lovers.
Set in Vienna and Venice, An Equal Music is the love story of two musicians, whose love remains unfulfilled but who meet again after ten years.
When Julia, who is a pianist, re-enters the life of Michael, a violinist after ten years, she is a wife and a mother. And yet, passion is rekindled for both of them as they try to live a life that could have been. But can their paradise last? With music in its background and some wonderful details and descriptions of music, An Equal Music is one of the most loved books on the topic.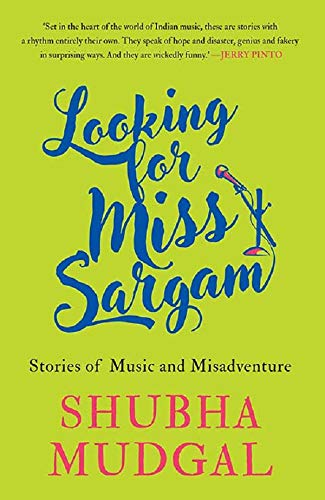 Looking for Miss Sargam by Shubha Mudgal
Looking for Miss Sargam is written by a maestro in classical singing, Shubha Mudgal. As its subtitle "Stories of Music and Misadventure" suggests, it is a fun and light read. Yet, the issues it deals with are not to be dismissed lightly.
For the book takes us backstage and reveals to its readers what happens behind the scenes, brings us face to face with the realities of the musical world and can also be read as a comment on the current music taste and production.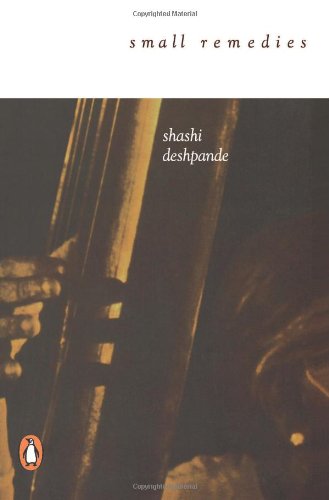 Small Remedies by Shashi Deshpande
Nothing describes Small Remedies, a wonderful book with music and politics at its heart, better than the blurb itself.
"Shashi Deshpande's latest novel explores the lives of two women, one obsessed with music and the other a passionate believer in Communism, who break away from their families to seek fulfillment in public life. Savitribai Indorekar, born into an orthodox Hindu family, elopes with her Muslim lover and accompanist, Ghulaam Saab, to pursue a career in music. Gentle, strong-willed Leela, on the other hand, gives her life to the Party, and to working with the factory workers of Bombay. Fifty years after these events have been set in motion, Madhu, Leela's niece, travels to Bhavanipur, Savitribai's home in her last years, to write a biography of Bai. Caught in her own despair over the loss of her only son Aditya, Madhu tries to make sense of the lives of Bai and those around her, and in doing so, find a way out of her own grief."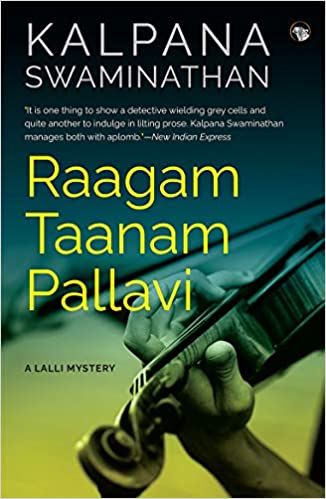 Raagam Taanam Pallavi by Kalpana Swaminathan
Bringing together music and mystery in one thrilling book, Raagam Taanam Pallavi,
Lalli, retired policewoman, has a new case.
"A forgotten piece of music is her only clue. Until a second murder occurs. A man is found bludgeoned to death in the courtyard outside Subbu Bhagavathar's house, with Subbu's son sitting in a blood-soaked veshti next to the body. It's an open-and-shut case, according to Inspector Shukla and his trusted aide, Shaktivel. Not so for Lalli.
To get to the truth, Lalli has to turn to the myth of Murugan, the six-headed god. Murugan's weapon is his shining spear, the Vel, meant to pierce Illusion, and reveal the Truth. In the Azhagu ceremony, the devotees of Murugan undergo a ritual piercing with the vel, to shed themselves of their burdens and see the truth.
Delving deep into myth and tradition, music and song, Lalli slowly uncovers the truth. Of two crimes—one committed unwittingly, the other with deliberate and evil intent. As Sita, Savio and Dr Q rally around her, Lalli is determined to get justice for the victims, whatever the cost to herself."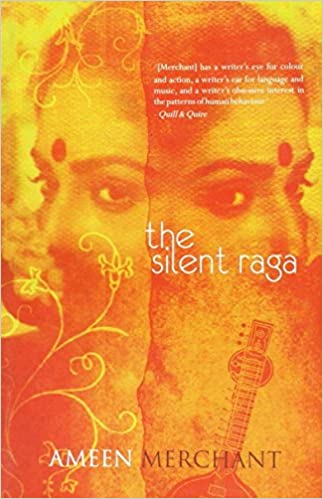 The Silent Raga by Ameen Merchant