Team P3 curates a list of recommended book adaptations from Indian Regional Literature that are a must-watch for every cinephile and book lover.
Indian literature, as we know, knows no bounds. It's diverse and complicated and contains many cultures and subtexts in various forms. It's equally interesting how stories from different regions translate to a movie in another region, each with its distinct peculiarities and contexts. In today's article, we're going to be looking at the best book adaptations from Indian regional literature.
The list here includes movies that have been adapted from non-English books written over the years in Indian literature. We've tried to be as comprehensive as possible for the compilation, but if you notice any title that should've been included but wasn't, please comment below and we'll consider adding it to our list here. Here we go then!
Must-Watch Book Adaptations from Indian Regional Literature
1. Agnisakshi (1999)
Topping the list of must-watch book adaptations from Indian Regional Literature is Agnisakshi.
Against the backdrop of a Namboothiri Illam in 1930s Kerala, the movie is about Unni and Devaki's relationship, bound by traditional customs and beliefs. Rajit Kapur gives a compelling performance as Unni, a man committed to upholding the family's traditions, even when he longs to be a different kind of husband. Shobana, portraying Devaki, plays a woman yearning for freedom beyond the Illam's confines.
Shyamaprasad's direction finds the essence of Lalithambika Antharjanam's novel of the same name, highlighting the conflict between personal desires and societal expectations. The movie perfectly depicts the evolution of a society in flux. The struggle for freedom from British rule mirrors the internal conflict within the Illam, an intersection of tradition against love and societal change. The movie went on to break several records by winning nine Kerala State Film Awards as well as the National Film Award.
2. Anand Math (1952)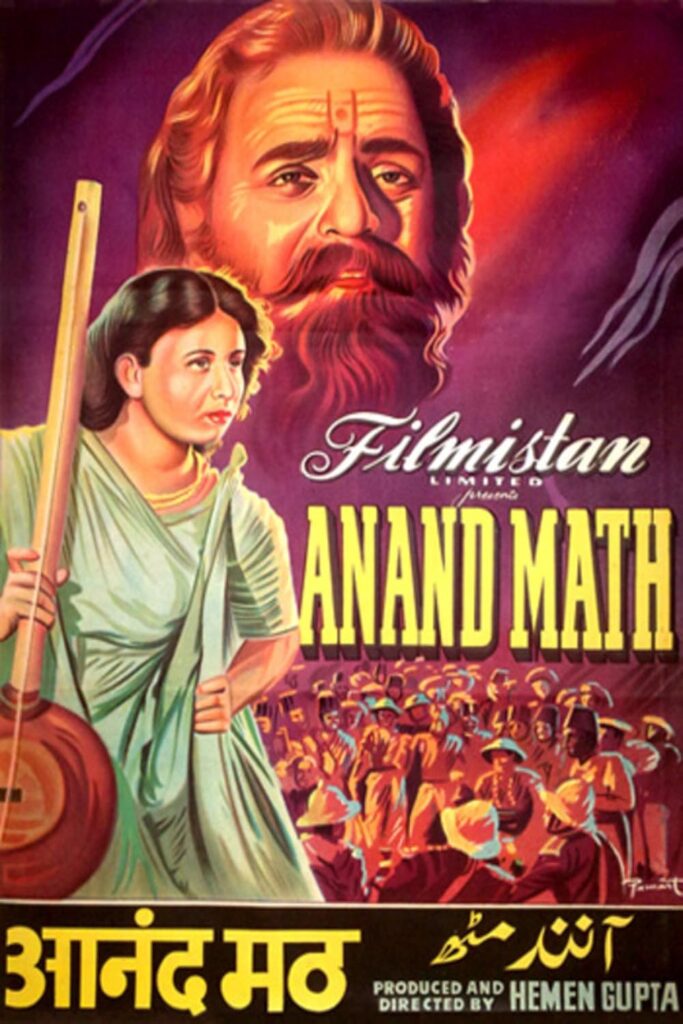 Next on the list of must-watch book adaptations from Indian Regional Literature is this brilliant film.
The adaptation of the classic Bankim Chandra Chatterjee's novel of the same name, the movie is set around the Sanyasi Rebellion that took place in 18th-century Bengal. The film carries the patriotic fervor that's characteristic of the original novel and shows the sacrifices made in the fight for independence against the British.
Prithviraj Kapoor, Bharat Bhushan, Pradeep Kumar, Geeta Bali, and Ajit star in the movie, and all of them perform brilliantly. But it's not so much their performances as the musical direction by Hemant Kumar that the movie is known for. It's particularly the rendition of India's national song, Bankim Chandra's poem, Vande Mataram, sung by Lata Mangeshkar that's listened to and celebrated even now, all these years later.
3. Bajirao Mastani (2015)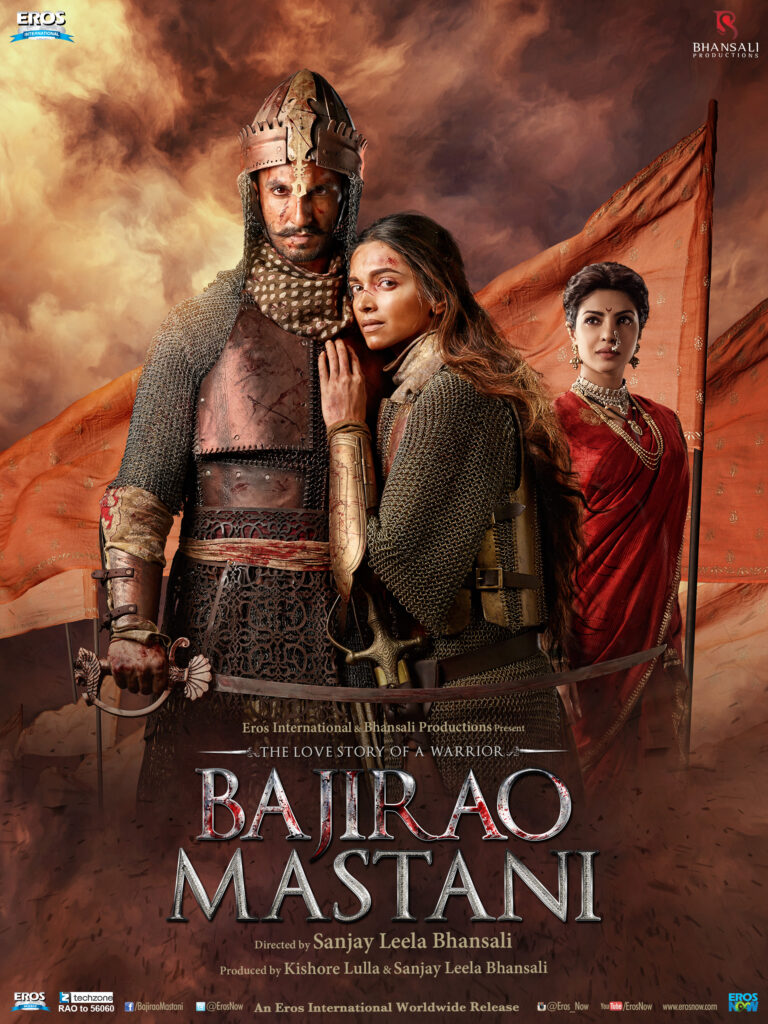 Few directors can create visual extravaganzas of the scale that Sanjay Leela Bhansali can. It's the story of Bajirao I and his passionate and rebellious love story with Mastani. Ranveer Singh and Deepika Padukone play the titular characters, while Priyanka Chopra plays the role of Bajirao's first wife, Kashibai. Bhansali's attention to detail is evident in every frame: the film's grandeur, lavish sets, and elaborate costumes transport you to a bygone era immediately.
Whether it's the battlefield or the court, Bhansali grabs your attention with the same intensity everywhere. It's almost impossible to take your eyes away from the emotional intensity and grandeur of the movie, be it the social commentary it contains or the many interpersonal conflicts. Adapted from Rau by NS Inamdar, the story is an achievement in the historical fiction genre that stays with you long after you're done watching it.
Did You Know? We are now representing authors and publishers for book adaptations. Read more.
4. Chander Pahar (2013)
Directed by Kamaleshwar Mukherjee and based on Bibhutibhushan Bandyopadhyay's novel of the same name, this film is a visual treat. Dev plays the role of Shankar Ray Choudhuri and aptly portrays the character of a young man driven by a never-ending thirst for adventure. The film's setting in Africa, with its breathtaking landscapes and wildlife, is a feast for the eyes.
The cinematography and visual effects in the film were spectacular, even more so considering that the scale was unprecedented in Bangla cinema before that. It received acclaim from both the critical circles and the box office and went on to become the most successful movie in Bengali cinema, surpassed only by its sequel later. The movie was undoubtedly a milestone in Bengali and Indian cinema, from its grandeur to its direction.
5. Charulata (1964)
Next on the list of must-watch book adaptations from Indian Regional Literature is this brilliant movie.
Two legends of Indian literature come together for this movie. Directed by Satyajit Ray and based on Rabindranath Tagore's novella Nastanirh (The Broken Nest), Charulata is a masterpiece of Indian cinema. The story is a fine example of Ray's legendary abilities as a director and that of Tagore to capture society at its best and worst. Charulata (Madhabi Mukherjee), an intelligent and artistic woman, is trapped in a loveless marriage with Bhupati (Sailen Mukherjee), a newspaper editor engrossed in the political flux of British-ruled India. There's a direct contrast between Charulata's desire for intellectual companionship and Bhupati's obsession with his newspaper.
The character dynamics get complicated when Amal (Soumitra Chatterjee), Bhupati's younger cousin, arrives. His exuberance and shared interests in literature and poetry awaken Charulata's dormant desires, and it gives birth to an underlying tension in the story. One of the most remarkable aspects here is the use of freeze frames, particularly in the opening and closing scenes, which convey Charulata's isolation and her attempt to bridge the emotional gap with Bhupati. Ray's mastery of his art is evident in the set design and historical accuracy, transporting you to the Bengal of the 1880s.
6. Chemmeen (1966)
Released in 1966 under Ramu Kariat's direction, this movie is based on Thakazhi Sivasankara Pillai's eponymous novel. Revolving around the coastal Kerala community, the story follows Karuthamma (Sheela), the daughter of a determined fisherman, and her love for Pareekutty (Madhu), a young fish trader. But strict social traditions are governing the lives of fisherfolk, and defying them has harsh consequences.
Salil Chowdhury's music is mesmerizing while the editing by Hrishikesh Mukherjee and K. D. George creates a seamless work of cinema. Plus, the cinematography by Marcus Bartley and U. Rajagopal presents the coastal landscape in all its beauty. The film, as well as the book it's based on, are classics in Malayalam cinema and literature for portraying the harsh realities of society and love.
7. Chokher Bali (2003)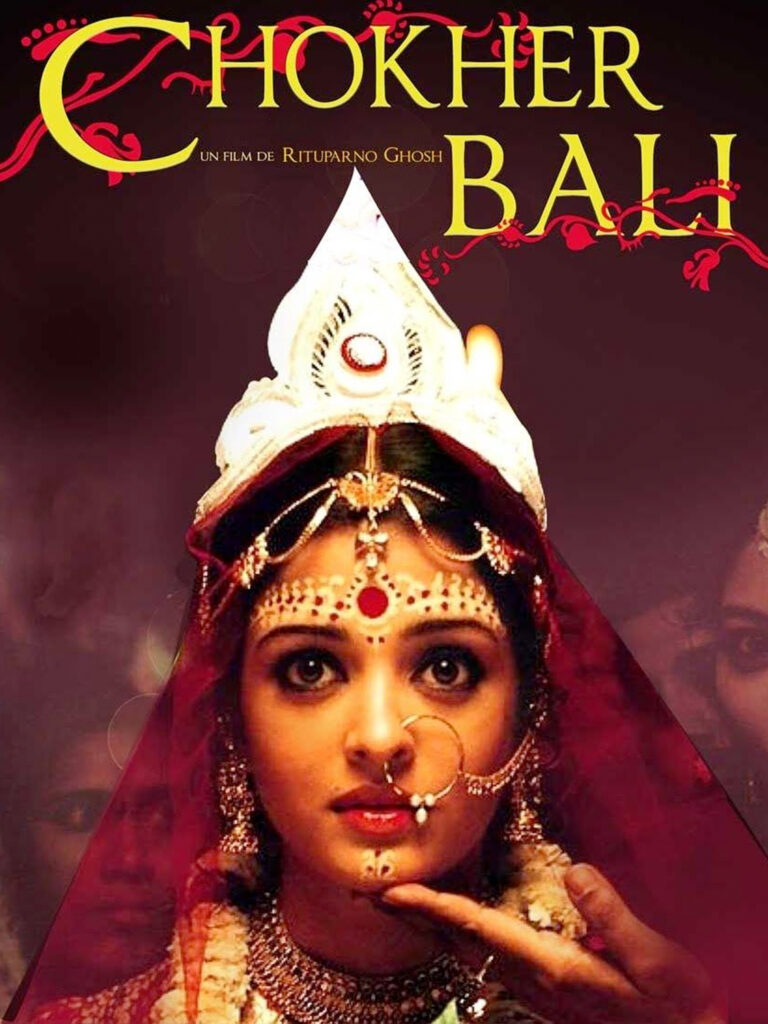 Next on the list of must-watch book adaptations from Indian Regional Literature is this brilliant watch.
An adaptation of Rabindranath Tagore's 1903 novel, Chokher Bali was directed by Rituparno Ghosh in 2003 and stars Aishwarya Rai as Binodini and Raima Sen as Ashalata, two friends who refer to each other as "Chokher Bali." Binodini, a young widow left to fend for herself, finds herself in the lives of Mahendra (Prosenjit Chatterjee) and Ashalata. What begins as an infatuation soon evolves into a forbidden affair, causing rifts in their lives.
Aishwarya Rai's portrayal of Binodini is exemplary, and the film's direction, screenplay, background score, and cinematography further contribute to its immersive storytelling. The story has themes of friendship, adultery, lies, and betrayal, all against the backdrop of a Bengal of the older days. It is yet another example of how Tagore's legacy remains as relevant as ever.
8. Cobalt Blue (2022)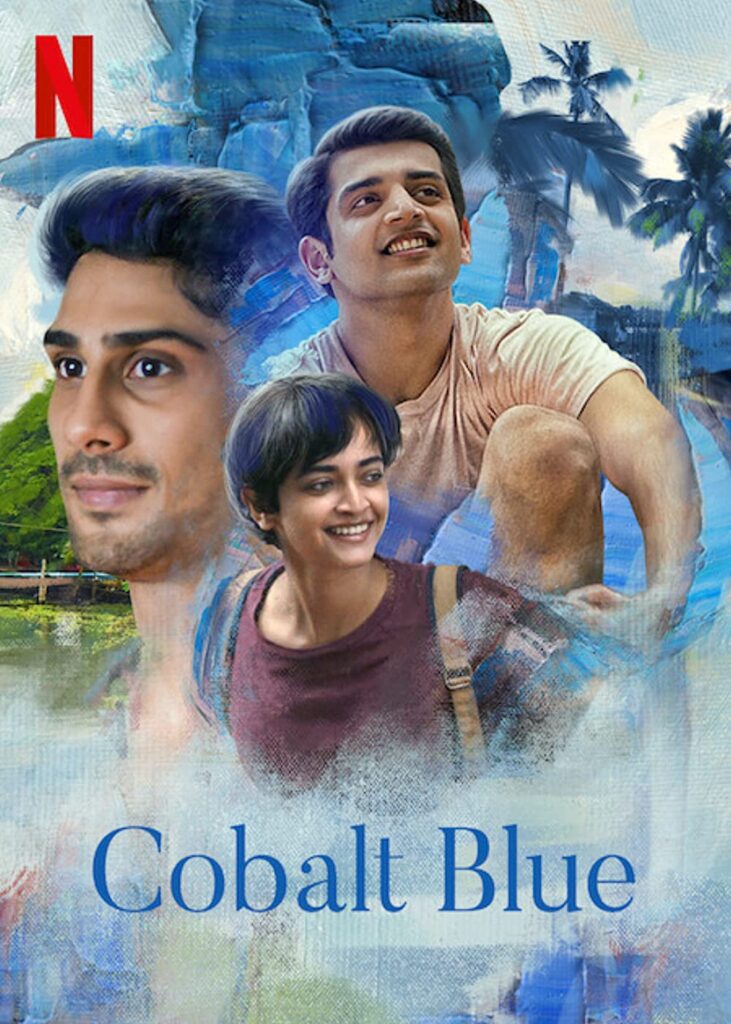 There's love, desire, longing, and a sense of quietude in this adaptation of Sachin Kundalkar's Cobalt Blue. The story revolves around a brother and sister who both fall in love with the same paying guest. Prateik Babbar's performance brings out the mystery and charm of the character. At the same time, Neelay Mehendale's portrayal of Tanay is delicate, creating moments that are emotionally charged.
Directed by Kundalkar himself, it is a slow, lyrical, and heartbreaking journey that integrates literature, poetry, music, and art. The use of primary hues as a visual motif beautifully conveys the emotional landscape of the characters. In the end, the movie invites you, the viewer, to reflect on themes of loneliness and the societal norms that stifle individuality.
9. Deiva Magan (1969)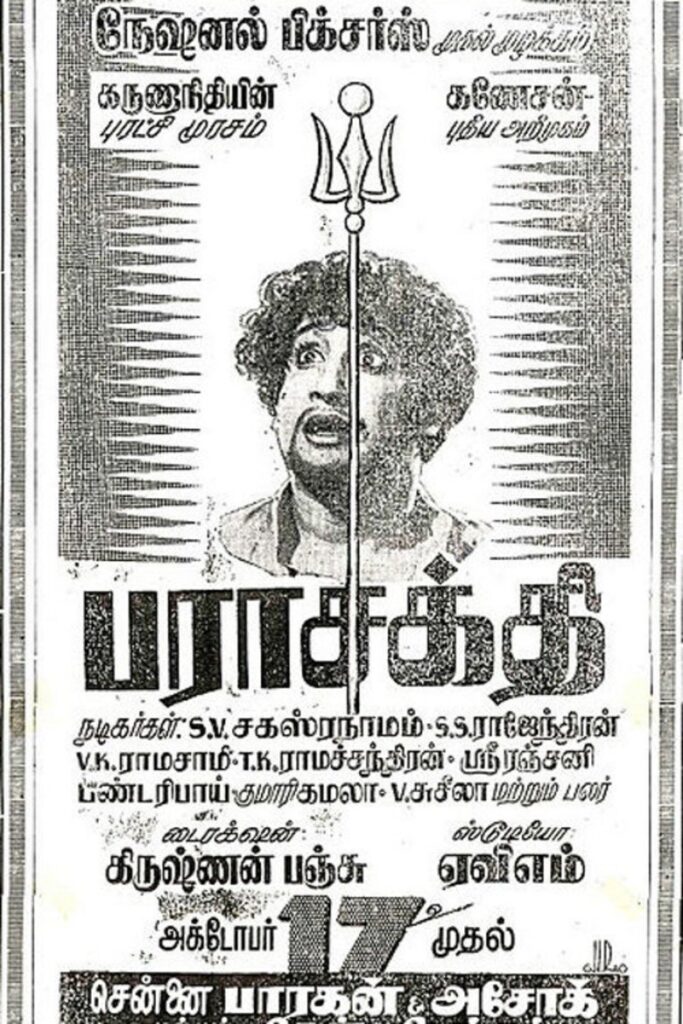 Next on the list of must-watch book adaptations from Indian Regional Literature is this brilliant film.
Directed by A. C. Tirulokchander and featuring Sivaji Ganesan in a triple role, this is a heartwarming drama that should be watched for its plot and performances. Shankar is a successful businessman with an inferiority complex because of his scarred face. When one of his sons, Kannan, is born with a similar scar, he makes the decision to kill him and instructs the doctor to do so. The doctor, however, leaves him at a hermit's abode where Kannan grows up, unaware of his parents.
The film has themes of identity, acceptance, the complexities of family relationships, and our need for familial bonds. Tirulokchander's direction is commendable, and the film benefits from performances by the entire cast, including Jayalalithaa, Sundarrajan, M. N. Nambiar, and others. The sets, cinematography, and music all come together to create a captivating experience.
10. Devdas (2002)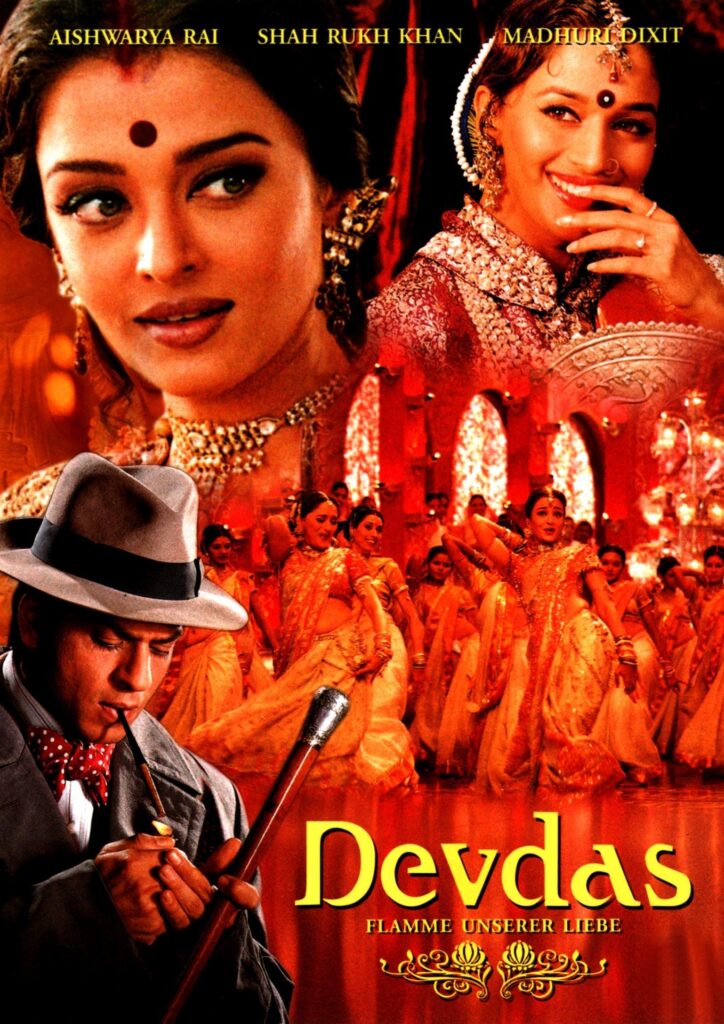 Another Sanjay Leela Bhansali movie, another one with Aishwarya Rai in it. Sarat Chandra Chattopadhyay's Devdas has been adapted many times over the decades since it was published. Still, this adaptation is perhaps the most enduring and recognizable. Starring Shah Rukh Khan, Aishwarya Rai, and Madhuri Dixit, the film is a visual and emotional spectacle. The movie traces the journey of Devdas Mukherjee (Khan), a wealthy young man returning from London with dreams of marrying his childhood love, Parvati "Paro" (Rai).
However, their love story faces family opposition, sending Devdas spiraling into the shelter of alcoholism. It's here that he finds comfort in the gorgeous courtesan, Chandramukhi (Dixit). The set designs, costumes, and cinematography create a visual treat that takes you to the Bengal of the 1900s. The music, composed by Ismail Darbar and Birju Maharaj, enriches the emotional stakes of each moment. Sanjay Leela Bhansali's vision and the actors' dedication make this film a classic that will be cherished for generations to come.
Recommended Reads: Indian Films Adapted from Books
11. Hazaar Chaurasi Ki Maa (1998)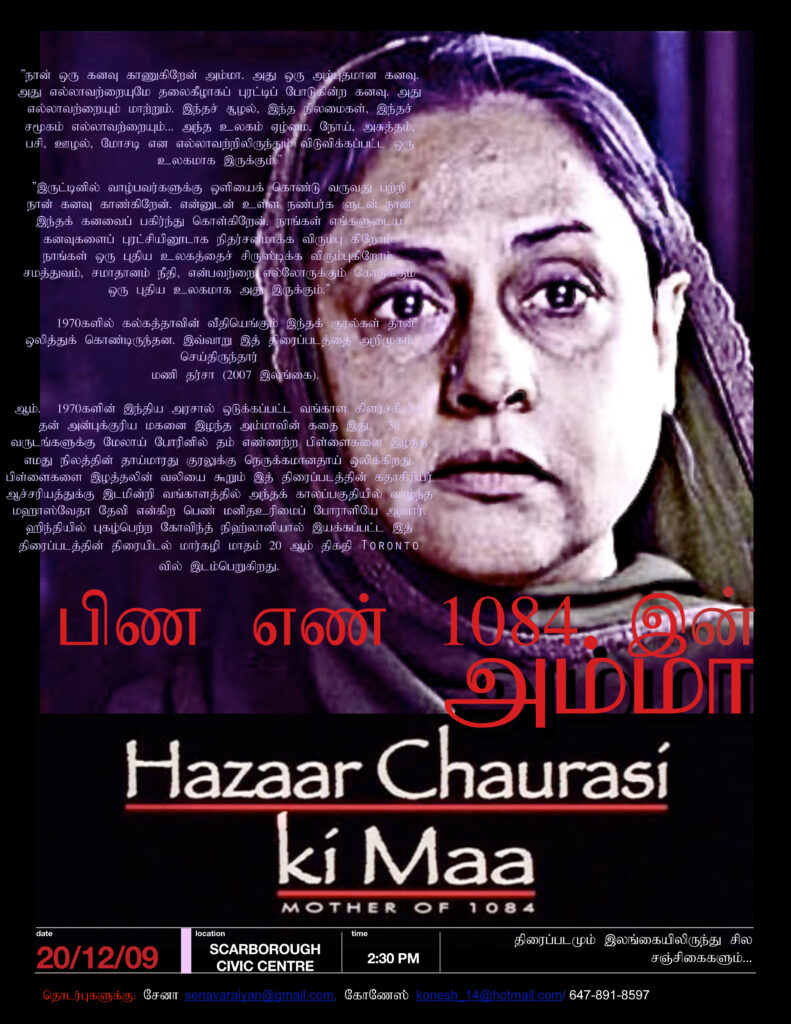 Next on the list of must-watch book adaptations from Indian Regional Literature is this brilliant movie.
Mahasweta Devi's novel of the same name is a classic in Bangla literature, and this adaptation, directed and produced by Govind Nihalani, does justice to it. Jaya Bachchan's portrayal of Sujata, a devout mother who tragically loses her son, is heart-wrenching. She brings out the raw emotions of a mother dealing with the loss and the discovery of her son's involvement in the Naxalite movement.
The film alternates between flashbacks and present-day scenes, allowing you to piece together Brati's life and choices. As Sujata goes deeper into her son's past, we witness her change from a grieving mother to a woman determined to carry forward her son's ideals. The Naxalite movement is depicted here with all its nuances and dilemmas. The film is an emotional journey that raises questions about ideology, sacrifice, and the bonds of motherhood.
12. Janumada Jodi (1996)
Based on Pannalal Patel's novel Malela Jeev and directed by T. S. Nagabharana, this is a heartwarming story of Krishna (Shiva Rajkumar) and Kanaka (Shilpa), whose love blossoms despite restrictions placed by caste divisions. The performances of the lead actors and their chemistry make you more emotionally invested in the story. The film's music by V. Manohar, along with L. N. Shastry's soulful rendition, leaves a lasting impact on you.
The film is more than just a love story; it's a tale of the human spirit's willingness to fight for love against all odds. B. C. Gowrishankar captivates you through his cinematography, depicting the story's essence beautifully. The film was successful on both commercial and critical fronts and remains a milestone in Kannada cinema.
13. Kann Sivanthaal Mann Sivakkum (1983)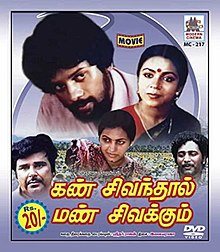 Next on the list of must-watch book adaptations from Indian Regional Literature is this brilliant watch.
Kann Sivanthaal Mann Sivakkum portrays the social fabric of its time, showing the struggles and injustices faced by the oppressed. Based on Indira Parthasarathy's novel Kuruthipunal, the critically acclaimed film follows Gautam, a photojournalist with revolutionary ideals, and Arundhati, a Bharatanatyam dancer. Vijaymohan and Poornima Jayaram embody the passion and resilience of their characters and give compelling performances.
Based on the 1968 Kilvenmani massacre in Thanjavur district, a dark chapter of history unknown to many, the book shows how landlords and upper castes discriminate and subjugate the masses. The cinematography by Soumendu Roy captures the essence of rural Tamil Nadu beautifully, creating an immersive experience for you
14. Kanooru Heggadithi (1999)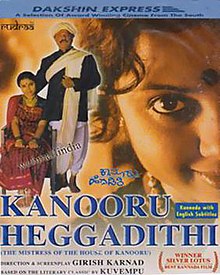 Next on the list of must-watch book adaptations from Indian Regional Literature is this brilliant film.
When two legends of their respective art forms (both Jnanpith awardees at that) come together, you get something like Kanooru Heggadithi. Girish Karnad directs this film based on Kuvempu's book of the same name that looks at the social dynamics and power struggles within a pre-independence Malnad feudal family.
With the backdrop of the lush Malnad region, the film depicts the nuances of a bygone era. Tara's portrayal of Subbamma, a rebellious mistress of the household, is empowering and heartbreaking at the same time. The film went on to win a National Film Award for the Best Feature Film in Kannada, and new copies of the original book had to be printed because of the newfound interest after the film's release.
15. Marhi Da Deeva (1989)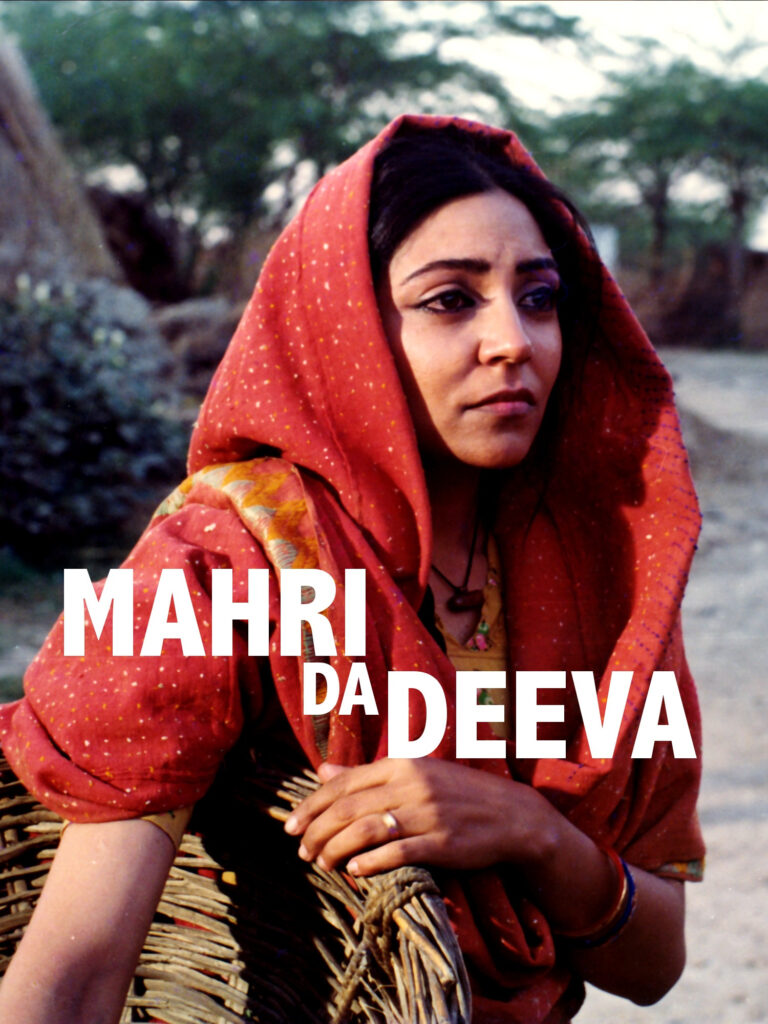 Next on the list of must-watch book adaptations from Indian Regional Literature is this brilliant watch.
Directed by Surinder Singh, this Punjabi-language gem brings to life the words of Gurdial Singh's novel with finesse. Raj Babbar, Deepti Naval, and Parikshit Sahni deliver terrific performances in the film that revolves around the social fabric of rural Punjab, where traditions and disparities are spent aplenty. It's a tale of love, caste divisions, and societal norms with human relationships at its center.
Marhi Da Deeva doesn't shy away from addressing sensitive issues, like caste-based discrimination and love that transcends societal boundaries. It explores the human psyche and leaves you pondering long after the credits roll. It's a must-watch for those who appreciate cinema's power to provoke thought and evoke emotion.
16. Mathilukal (1990)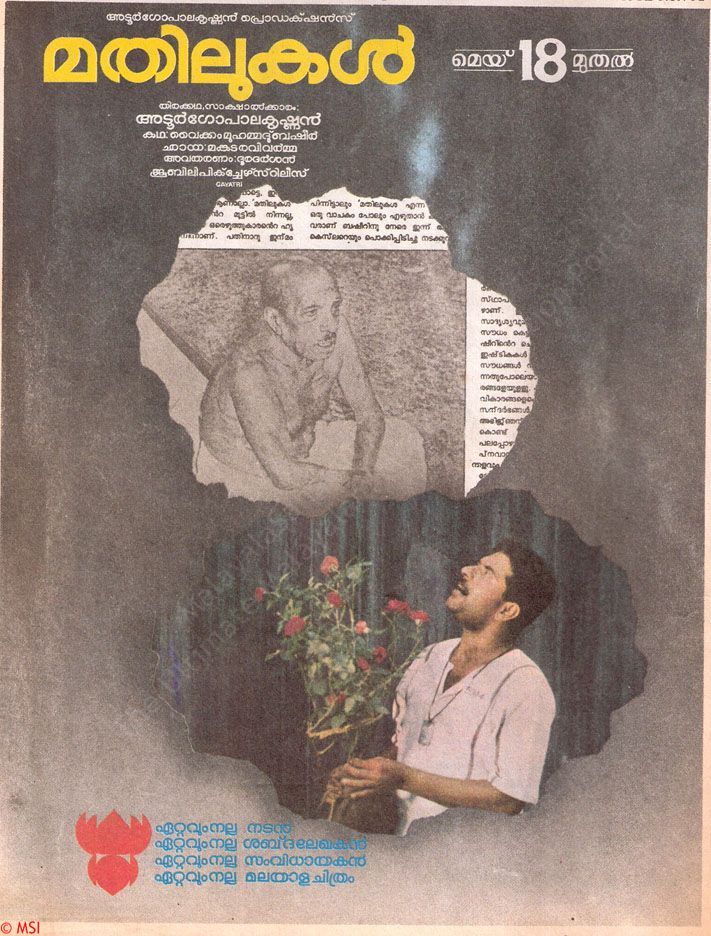 Next on the list of must-watch book adaptations from Indian Regional Literature is this brilliant movie.
A 1990 Indian Malayalam-language film directed and produced by Adoor Gopalakrishnan, Mathilukal is based on the autobiographical novel of the same name by Vaikom Muhammad Basheer. The film is set around the prison life of Basheer and his connection with a female inmate, Narayani, who remains unseen throughout the film.
Mammootty delivers a compelling performance, depicting his inquisitive nature and sardonic wit perfectly. There's an emotionally charged twist when Basheer learns about his impending release, only to be excluded from the list of pardoned political prisoners. His anguish and despair in the eerie solitude of the prison complex is touching. The film keeps its suspense as it builds toward the long-anticipated meeting between Basheer and Narayani at the hospital. The way the film conveys complex emotions and explores themes of love, longing, and human connection within the confines of a prison is simply brilliant to watch.
17. Naayi Neralu (2006)
Next on the list of must-watch book adaptations from Indian Regional Literature is this brilliant watch.
Adapted from S. L. Bhyrappa's novel of the same name, Naayi Neralu is an Indian Kannada-language film directed by Girish Kasaravalli, featuring Pavitra Lokesh in the lead role. Set in a remote Karnataka village, the movie follows Acchanniah, his wife Nagalakshmi, and their widowed daughter-in-law Venkatalakshmi. Everything changes when Acchanniah learns of a young man named Vishwa, claiming to be his deceased son reincarnated. Initially skeptical, they bring Vishwa into their home amidst contrasting reactions.
While Acchanniah's wife sees this as an opportunity to reunite with her long-lost son, Venkatalakshmi wrestles with her own desires and expectations. Belief, delusion, identity, and societal norms mix as the family navigates this unusual situation. Furthermore, the society's disapproval of Venkatalakshmi's acceptance of Vishwa as her husband leads to conflicts and humiliations. The story looks at the consequences of societal pressure and the lengths people can go to uphold their beliefs and desires.
18. Noukadubi (2011)
Next on the list of must-watch book adaptations from Indian Regional Literature is this brilliant film.
This film by Rituparno Ghosh is a period film set in the 1920s, drawing inspiration from Rabindranath Tagore's novel but weaving its own nuances, both intellectual and emotional, into the narrative. Set in early Kolkata, we witness the blossoming romance between law student Ramesh and Hemnalini, his friend's sister.
However, their love story takes an unexpected turn when Ramesh is summoned to his village home by his father and is compelled to marry Susheela, the daughter of a widow. Prosenjit Chatterjee's portrayal of Nalinaksha Chattopadhyay, Ramesh's new identity, makes for a compelling watch. Jisshu Sengupta as Rameshchandra Chowdhury and Raima Sen as Hemnalini deliver heartfelt performances, portraying their characters' inner turmoil and longing.
The mistaken identities, the emotional upheavals, and the societal pressures create an amalgamation that keeps you hooked. The art direction by Indranil Ghosh deserves special mention for recreating the ambiance of the 1920s with an eye for detail. Noukadubi's charm lies in its subtlety and the lasting impact it leaves on the audience. It makes you ponder upon the nature of love and the sacrifices we make in its name.
19. Odayil Ninnu (1965)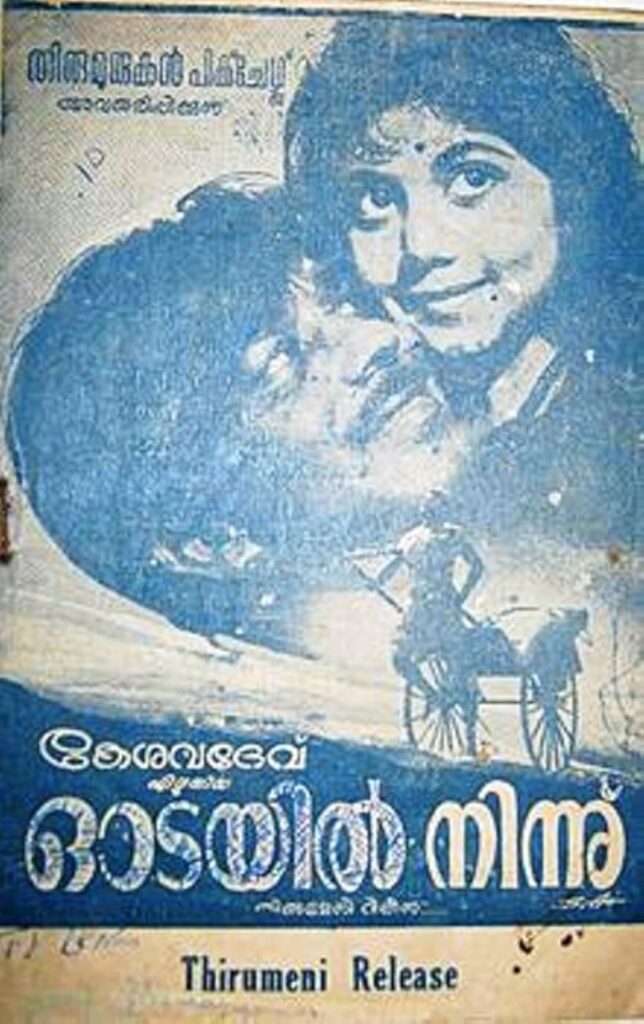 Next on the list of must-watch book adaptations from Indian Regional Literature is this brilliant movie.
In Odayil Ninnu, we see Pappu, a rickshaw puller who stands as a symbol of rebellion against the injustices of society. Directed by K. S. Sethumadhavan and based on P. Kesavadev's novel of the same name, the film is a stark depiction of societal inequalities and the harsh realities of marginalized people like Pappu. Sathyan's performance as Pappu is exceptional as he brings raw energy to the character, giving a moving performance and making you root for him. The film is a relentless quest for principles and moral values, beginning from Pappu's early childhood, when he challenges discrimination even against his teacher.
His journey is one of constant struggle, as he takes on odd jobs only to confront the injustice and exploitation of his employers. The film is a powerful commentary on social justice and the ability of human beings to survive against all odds. It doesn't shy away from depicting the harsh realities of life but also showcases the beauty of compassion and selflessness.
20. Paleri Manikyam: Oru Pathirakolapathakathinte Katha (2009)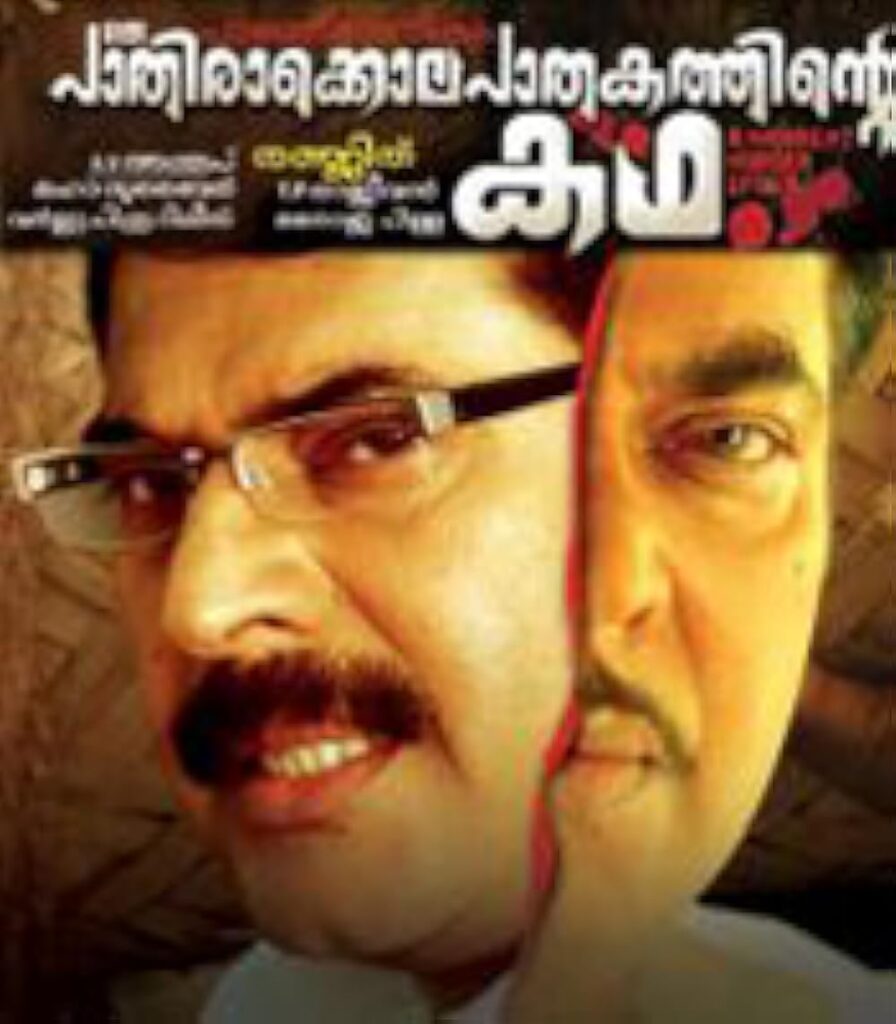 Next on the list of must-watch book adaptations from Indian Regional Literature is this brilliant watch.
Paleri Manikyam: Oru Pathirakolapathakathinte Katha is based on the book of the same name by T. P. Rajeevan, which charts the true murder case that shook Kerala in the late 1950s. Directed by Ranjith with a mesmerizing performance by Mammootty, the movie intertwines the past and present, secrets and revelations, and tragedy and justice.
It begins with the mysterious death of a young woman named Manikyam in the village of Paleri. Initially attributed to a seizure, a closer examination reveals that she was a victim of murder and rape. The film then takes a leap forward, around 52 years into the future, where Haridas, a detective born in Paleri on the same night as Manikyam's murder, seeks to uncover the truth behind this long-buried mystery.
Mammootty plays three distinct characters – Ahmed Haji, Haridas, and Khalid Ahmed – and embodies these roles with such finesse that keeps you glued to the screen. Shwetha Menon's performance as Manikyam earned her a well-deserved Kerala State Film Award for Best Actress. The film's dark and atmospheric cinematography perfectly complements the nature of the story being told here and brings the era to life.
21. Parineeta (2005)
Next on the list of must-watch book adaptations from Indian Regional Literature is this brilliant movie.
Love, misunderstandings, and societal pressures are aplenty in this movie set against the backdrop of 1960s Kolkata. Directed by Pradeep Sarkar and produced by Vidhu Vinod Chopra, the ensemble cast includes Saif Ali Khan, Sanjay Dutt, and Vidya Balan. Lalita and Shekhar are childhood friends whose bond gradually transforms into love. However, their love faces numerous hurdles, primarily due to the schemes of Shekhar's father.
Everything becomes messier with the arrival of Girish, a compassionate figure who becomes a pillar of support for Lalita's family. The production design, costumes, and setting create an immersive experience that's taken a step ahead by Shantanu Moitra's musical score. Vidya Balan's debut as Lalita is a revelation, with her talent and emotional range on display for the first time.
22. Peruvazhiyambalam (1979)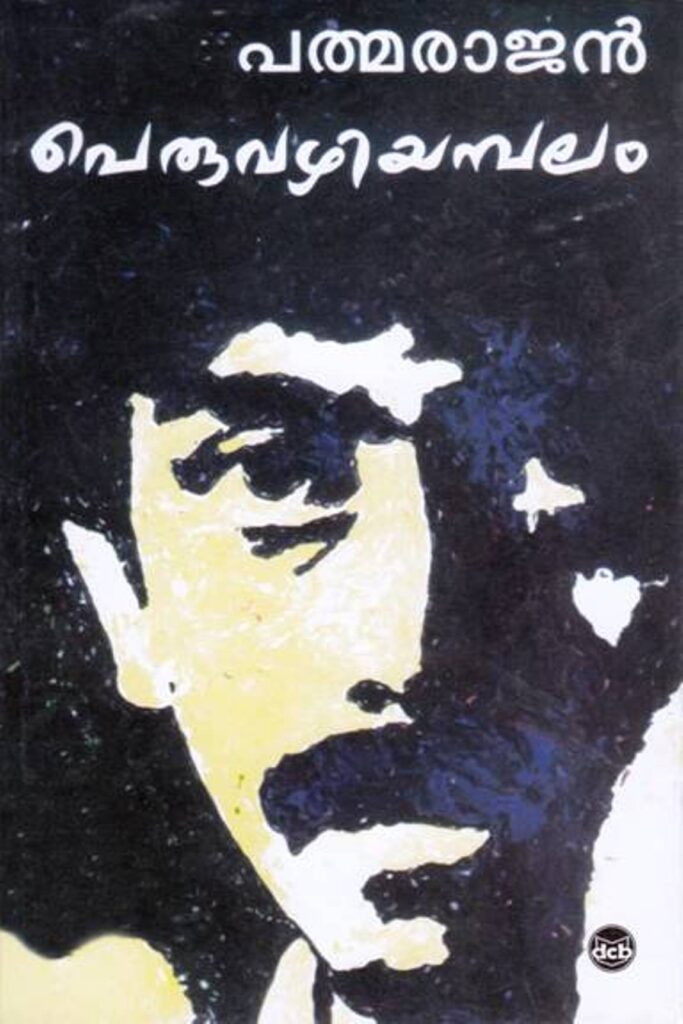 Next on the list of must-watch book adaptations from Indian Regional Literature is this brilliant film.
This Malayalam-language crime drama marks both the directorial debut of Padmarajan and the acting debut of Ashokan, who takes on the central role of Raman. The film, based on Padmarajan's own novel of the same name, is an incisive look at how violence and totalitarianism work within society, with complex questions surrounding masculinity and the adoration and fear it evokes. Peruvazhiyambalam is one of the last black-and-white Malayalam films, which makes it even more notable.
Fifteen-year-old Raman finds himself in a situation where he must confront the town bully, Prabhakaran Pillai, but what follows results in Raman going on the run from the law. The film's exploration of dark themes is complemented by its black-and-white cinematography. This film is a must-watch for those who appreciate cinema challenging societal norms and investigating the human psyche.
23. Pinjar (2003)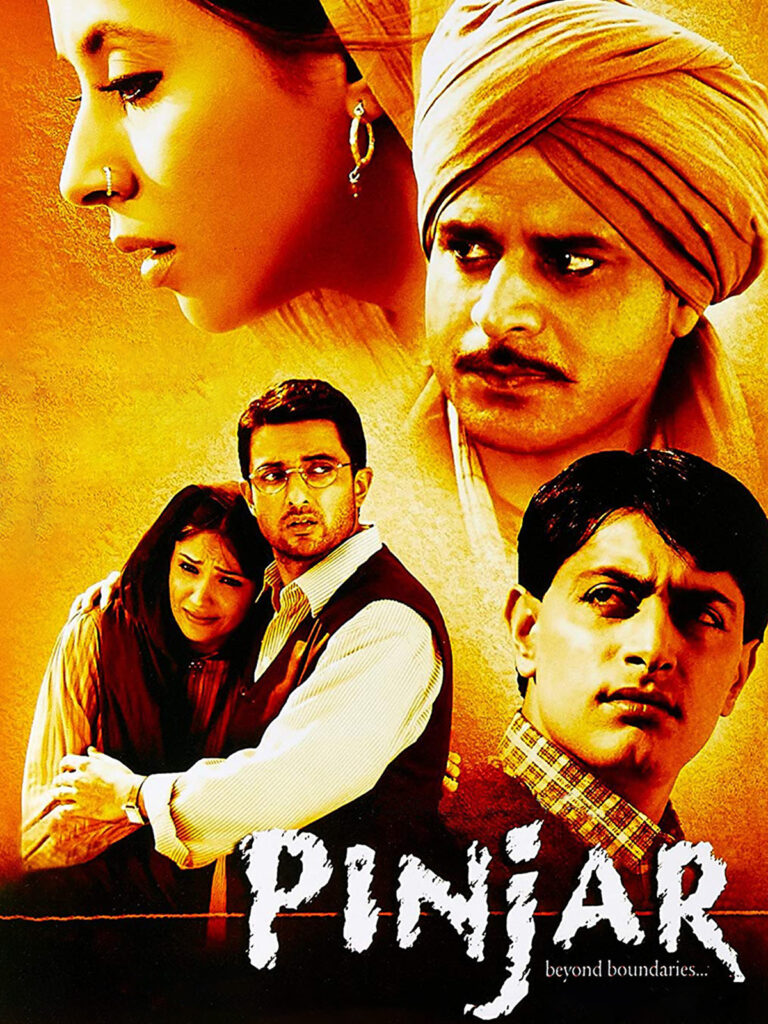 Next on the list of must-watch book adaptations from Indian Regional Literature is this brilliant movie.
Pinjar is an emotionally charged period drama with the stormy backdrop of Hindu-Muslim relations during the Indian partition. A cinematic adaptation of Amrita Pritam's Punjabi novel of the same name, the film had a talented cast, including Urmila Matondkar, Manoj Bajpayee, and Sanjay Suri in lead roles. Puro is a young woman from a comfortable Hindu family engaged to the kind-hearted Ramchand. However, her life changes when she's kidnapped by Rashid, a man with a long-standing family feud with Puro's kin.
The roots of this feud trace back to past injustices and violence, creating a legacy that Rashid is now tasked with seeing through. Despite his mission, Rashid finds himself unable to be cruel to Puro, and a complex bond begins to take shape. After a failed escape attempt and the subsequent rejection by her own family, Puro returns to Rashid's side, leading to their unconventional marriage.
The political landscape around them, however, creates more challenges for them, with riots and violence threatening their safety. It's how the film navigates a sensitive historical period while delivering a powerful message on unity and empathy, which is remarkable. It received critical acclaim for its performances, art direction, costumes, and set designs.
24. Ponniyin Selvan: I (2022)
Next on the list of must-watch book adaptations from Indian Regional Literature is this brilliant saga.
With a sprawling ensemble cast, visionary direction, and gorgeous visuals, Ponniyin Selvan: I is a cinematic experience that does full justice to its source material. In the 10th century, we see Emperor Parantaka II of the Chola Empire reign and his sons Aditha Karikalan and Arulmozhi Varman (Ponniyin Selvan) embroiled in their respective conquests. Aditha Karikalan dispatches the loyal Vallavaraiyan Vandiyadevan on a mission to uncover a conspiracy brewing in the empire. As Vandiyadevan navigates the political intrigue, he meets a mysterious woman, Nandini, and gets stuck amidst deception and betrayal.
The film stays true to the source material's grandeur and mainstream storytelling, keeping the audience engaged and invested. The film's visual grandeur and epic action sequences bring out the grandeur of the novel perfectly. It enjoyed success on both critical and commercial fronts, which only highlights its creative vision and makes it one of the notable works in modern cinema.
25. Rathinirvedam (1978)
Next on the list of must-watch book adaptations from Indian Regional Literature is this brilliant watch.
Directed by Bharathan and written by P. Padmarajan, based on his novel of the same name, Rathinirvedam is about a teenager named Pappu, played by Krishnachandran, experiencing sexual attraction towards an older woman, Rathi, portrayed by Jayabharathi. The film garnered both controversy and acclaim for its depiction of the central characters. It is considered a milestone in Indian cinema, particularly in South India, and had a significant impact on the film industry. This was a major box office success in Kerala and influenced similar productions in Malayalam cinema for the next several years.
In a picturesque village surrounded by hills and valleys, a teenager, Pappu, awaits college admission results. His adolescent curiosity and sexual awakening have left him in inner turmoil, unnoticed by his family. Rathi, a woman in her twenties and a long-time neighbor, has been like an elder sister to Pappu. So she Initially dismisses his advances as childish but eventually develops her feelings for him too.
On a stormy night, Pappu and Rathi share a passionate encounter at a cobra shrine where a cobra bites her. But her decision to keep the incident a secret to avoid scandal ultimately costs her life. Pappu, unaware of her fate, leaves for college the next morning but witnesses Rathi's lifeless body being carried away. The director, Bharathan, captures the teenage mind's turmoil with finesse, while Jayabharathi delivers a commendable performance in the titular role.
26. Sahib Bibi Aur Ghulam (1962)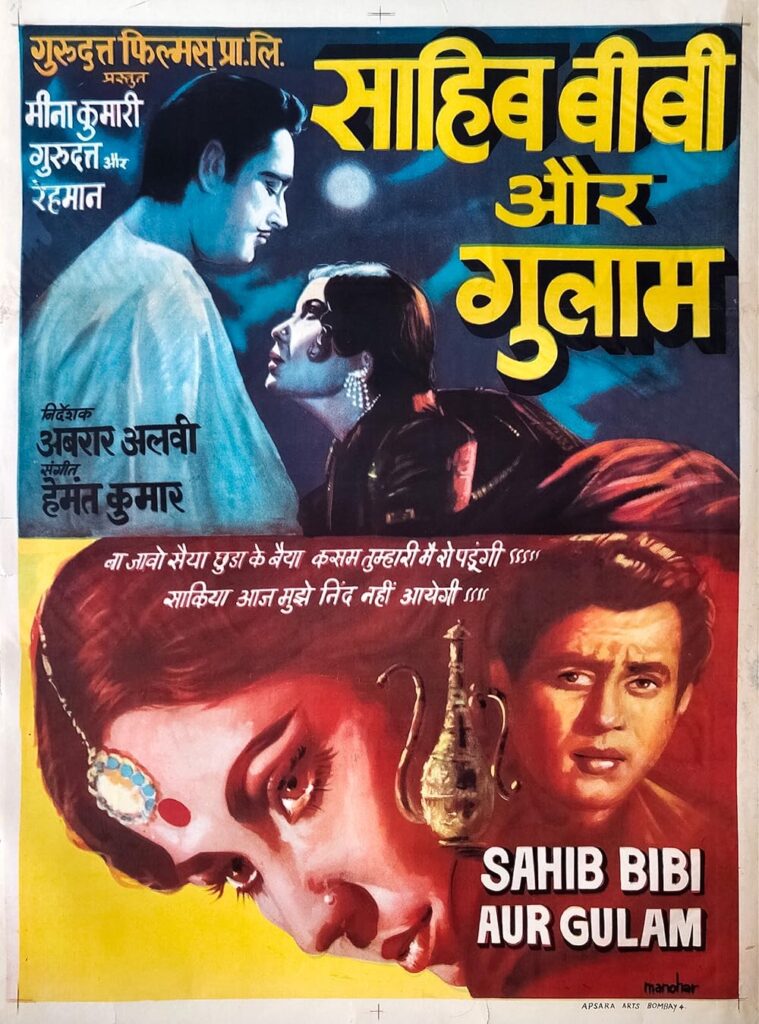 Next on the list of must-watch book adaptations from Indian Regional Literature is this brilliant watch.
Sahib Bibi Aur Ghulam, directed by Abrar Alvi and produced by Guru Dutt, stars Meena Kumari, Rehman, Waheeda Rehman, and Guru Dutt himself. The movie starts with a group of laborers demolishing the ruins of an old haveli in Calcutta. As the overseer takes a break, a flashback to the late 19th century begins, a tale of love, despair, and societal conventions.
Atulya "Bhoothnath" Chakraborty (played by Guru Dutt), a lower-class but educated individual, arrives in colonial Calcutta, where he gets a job in the haveli of a Choudhury zamindar family. There, he meets Chhoti Bahu (Meena Kumari), who's getting increasingly desperate due to her husband's, the youngest son of the family, drinking issues. As Bhootnath gets infatuated with the lonely wife, things get more complex and muddled up. Meena Kumari's portrayal of Chhoti Bahu is considered one of the greatest performances in Indian cinema history. The screenplay gorgeously balances character development and emotional sequences, creating a celluloid classic.
27. Sevasadanam (1938)
Next on the list of must-watch book adaptations from Indian Regional Literature is this brilliant watch.
This movie is one of the earliest and most influential Tamil-language drama films that dared to explore contemporary social issues and advocate for reformist policies. The film also marked the debut of M. S. Subbulakshmi and the Tamil debut of Telugu actress S. Varalakshmi. Sumathi, portrayed by M. S. Subbulakshmi, is a woman subjected to abuse by her husband, eventually leading to her expulsion from her home. Struggling, Sumathi is forced into a life of prostitution. However, it all changes when she dedicates her life to establishing an institution for the children of prostitutes.
Subrahmanyam, encouraged by the success of his previous film Balayogini in 1937, started creating socially conscious cinema. Therefore, in 1938, he acquired the rights to adapt Premchand's novel Bazaar-e-Husn and turned it into this. While Balayogini sheds light on the plight of widows, Sevasadanam looks into domestic abuse, prostitution, and women's liberation. The movie received both critical acclaim and commercial success and, like his previous movie, stirred controversy among conservative Hindus. Tamil film critic and historian Aranthai Narayanan, in his book Thamizh Cinemavin Kathai (The Story of Tamil Cinema), referred to Sevasadanam as a turning point in the history of Tamil cinema.
28. Sufi Paranja Katha (2010)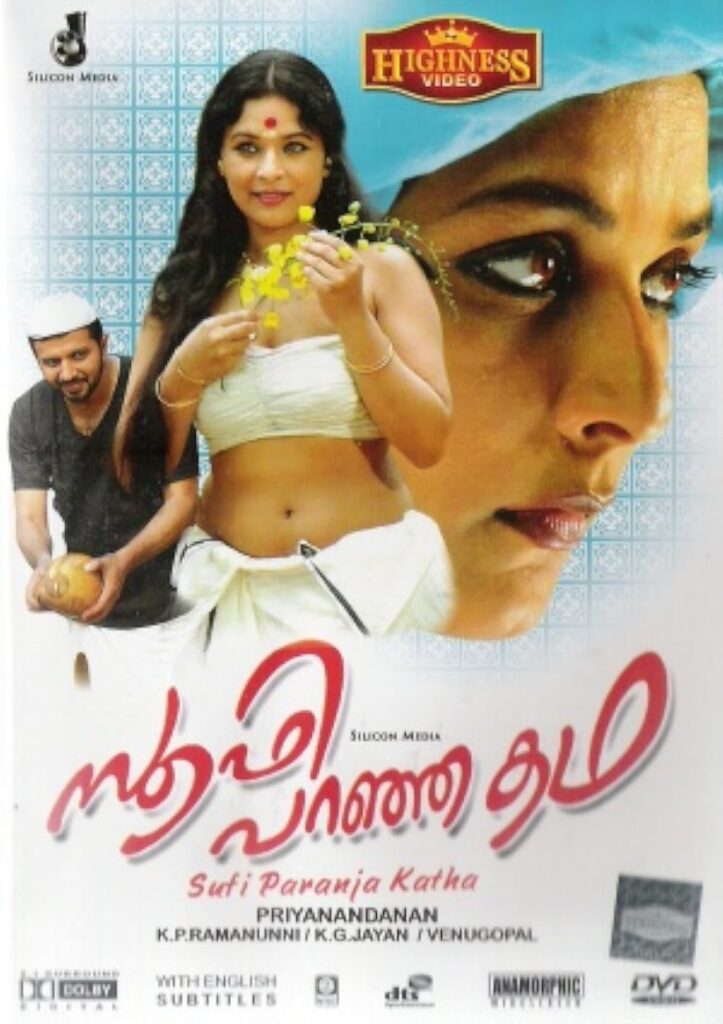 Next on the list of must-watch book adaptations from Indian Regional Literature is this brilliant movie.
Sufi Paranja Katha is directed by Priyanandanan and based on K. P. Ramanunni's eponymous novel. Ramanunni himself penned the story, screenplay, and dialogues of the film, and it is considered to be one of the most significant works within the Malayalam New Wave cinema. Karthy is a member of a prestigious Hindu Tharavad who falls in love with a Muslim trader named Mamootty. What makes it unique is Karthy's decision to convert to Islam and live with Mamootty in his home while still cherishing her Hindu beliefs. Mamootty constructs a temple within their home to ensure his wife can continue practicing her original religion.
However, when this act becomes known to the local Muslim community, what ensues threatens to tear the couple apart. The movie celebrates the coexistence of different religions and underscores the importance of tolerance and unity in a diverse society. Ramanunni's writing is wonderful, both in the movie and the book, and he approaches the adaptation here with a sense of responsibility, given the sensitivity of the theme, and it translates well onto the screen.
29. Swarg (1990)
Next on the list of must-watch book adaptations from Indian Regional Literature is this brilliant film.
Starring the iconic Rajesh Khanna, along with Govinda, Juhi Chawla, and Madhavi in leading roles, the movie draws its inspiration from the 1967 film Mehrban, itself a remake of the 1960 Tamil movie Padikkadha Medhai. All of these movies have their roots in the 1953 Bengali film Jog Biyog, based on the novel of the same name by Ashapoorna Devi. The story opens inside a mansion, Swarg, owned by Mr. Kumar or Sahabji. His family includes his wife, sister, two brothers, a sister-in-law, and their loyal servant, Krishna.
All of their lives change when Sahabji comes across Dhanraj, a dishonest businessman, who seeks revenge for dissolving their joint venture. When an elaborate scheme would strip Sahabji of everything, Krishna would take it upon himself to get justice for his former master. The film reminds you how justice, in its own way, has a sense of poetic justice. A commercial success, the movie was loved for its acting performances and the emphasis on familial bonds in our lives.
30. Yakshi (1968)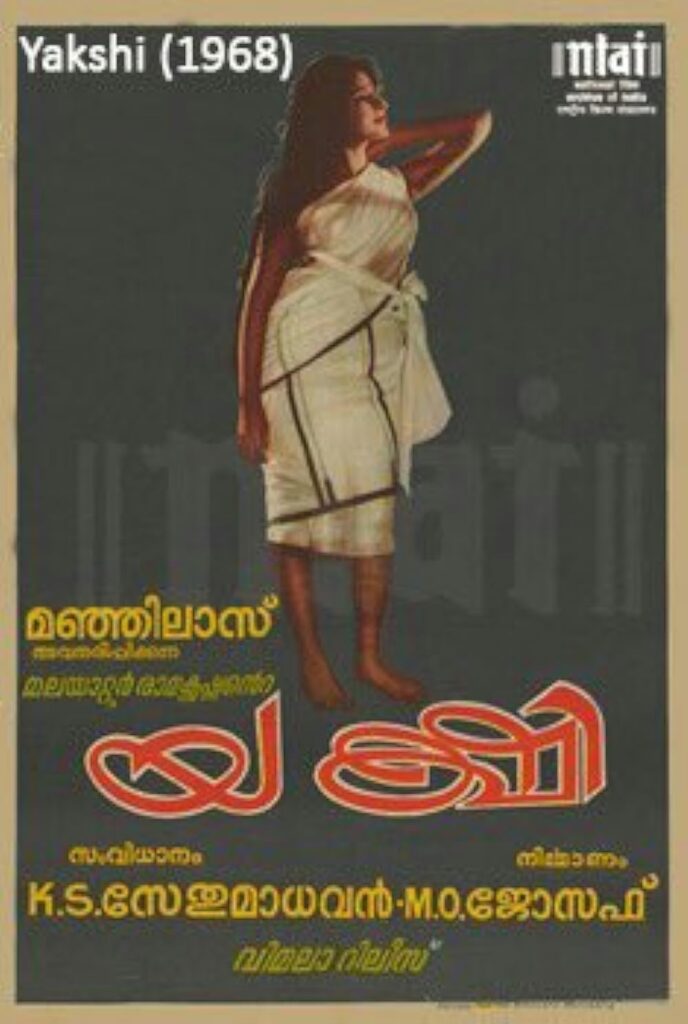 Next on the list of must-watch book adaptations from Indian Regional Literature is this brilliant movie.
A 1968 Malayalam-language psychological thriller directed by K. S. Sethumadhavan, based on Malayattoor Ramakrishnan's novel of the same name, the film is recognized as the first psychological thriller in the Malayalam film industry. Sreenivasan, a college lecturer engaged in unconventional research on Yakshis, entities steeped in superstition and folklore, is disfigured in a laboratory accident, causing those who once admired him to shun him. In the midst of this isolation, he encounters Ragini, a woman who sees beyond his disfigurement and accepts him unconditionally.
Their union brings in a seemingly happy life together, but gradually, doubts begin to arrive in Sreenivasan's mind. He becomes suspicious of Ragini's true identity, suspecting her to be a Yakshi, with his vivid dreams further intensifying these suspicions. Things only get weirder and worse from thereon. The film's dark atmosphere, combined with the acting performances, makes for an eerie cinematic experience.