Team P3 curates a list of brilliant Indian mythology writers you should read today.
Indian mythology has had a rich tradition of mythological storytelling, whether in the form of penning grand epics or writing insightful retellings that showcase the various facets of humanity and the human psyche.
The list of Indian mythology writers and books can quickly get overwhelming, which is why we've come up with this list of authors that can help you navigate better through the vast ocean of Indian mythological literature.
List of Indian Mythology Writers
Table of Contents
Amish Tripathi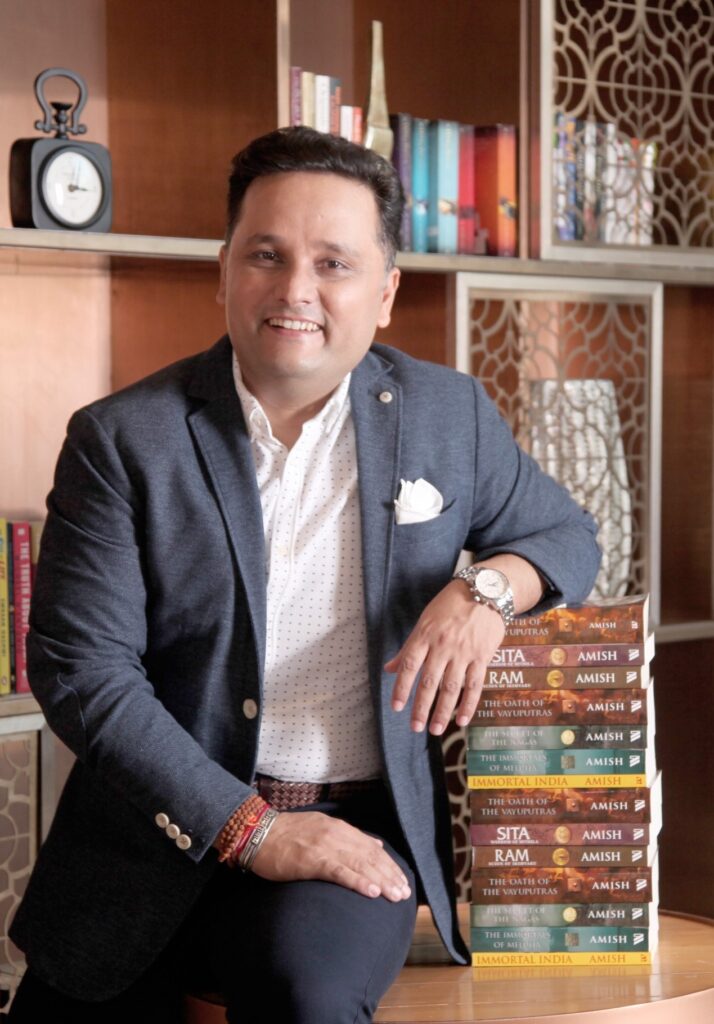 Amish Tripathi needs no introduction as an Indian mythology writer. No other author in modern times has perhaps left the kind of mark that Amish's books, particularly his Shiva Trilogy, have left on the Indian publishing industry and Indian literature in general. It's interesting how, in his own words, almost every publishing house rejected his Immortals of Meluha, when now, you can see mythological retellings being sold by almost every other publisher. Amish has so far written two series (one of them unfinished) and several standalone books outside of them like Immortal India and Legend of Suheldev.
Chitra Banerjee Divakaruni
Divakaruni is one of the most prominent authors in Indian literature who gained acclaim through her works that captured the experiences of the Indian diaspora. She's also a Indian mythology writer who has penned retellings of Mahabharata and Ramayana from a feminist lens in The Palace of Illusions and The Forest of Enchantments respectively, where she looks at the epics from the eyes of its women characters, namely Draupadi and Sita.
Ashwin Sanghi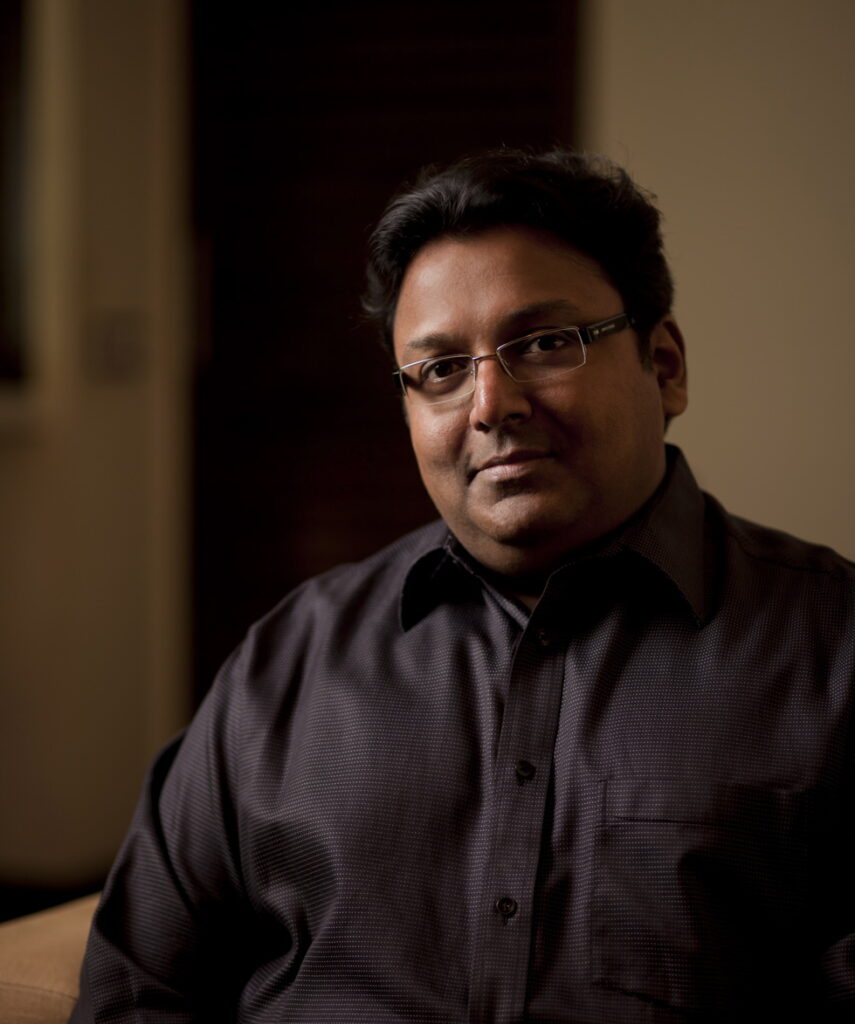 Ashwin Sanghi is a mythology writer known for blending mythology with thrilling stories that keep you on your toes throughout. Some of his books that place Indian mythology at the center of his storytelling include The Krishna Key and The Vault of Vishnu. His stories place ancient symbols and mythological elements in the modern context, and the research done in his stories makes them all the more authentic and thrilling to read.
Devdutt Pattanaik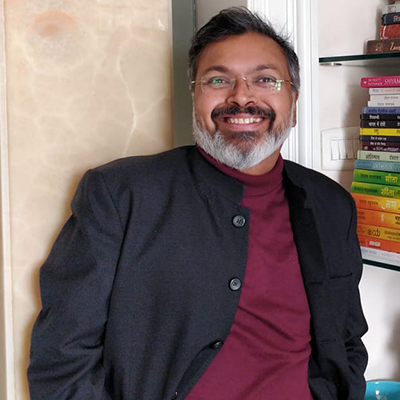 As a mythology writer, Pattanaik has been making mythology simpler and more accessible to the modern audience for years now. Whether it's through his books or through his shows, he explains confusing terms, symbols, and concepts in detail that, in turn, ignites your curiosity and makes you want to read more. He's written several retellings and non-fiction works around mythology, like My Gita, Jaya, Myth=Mithya, and more.
Anand Neelakantan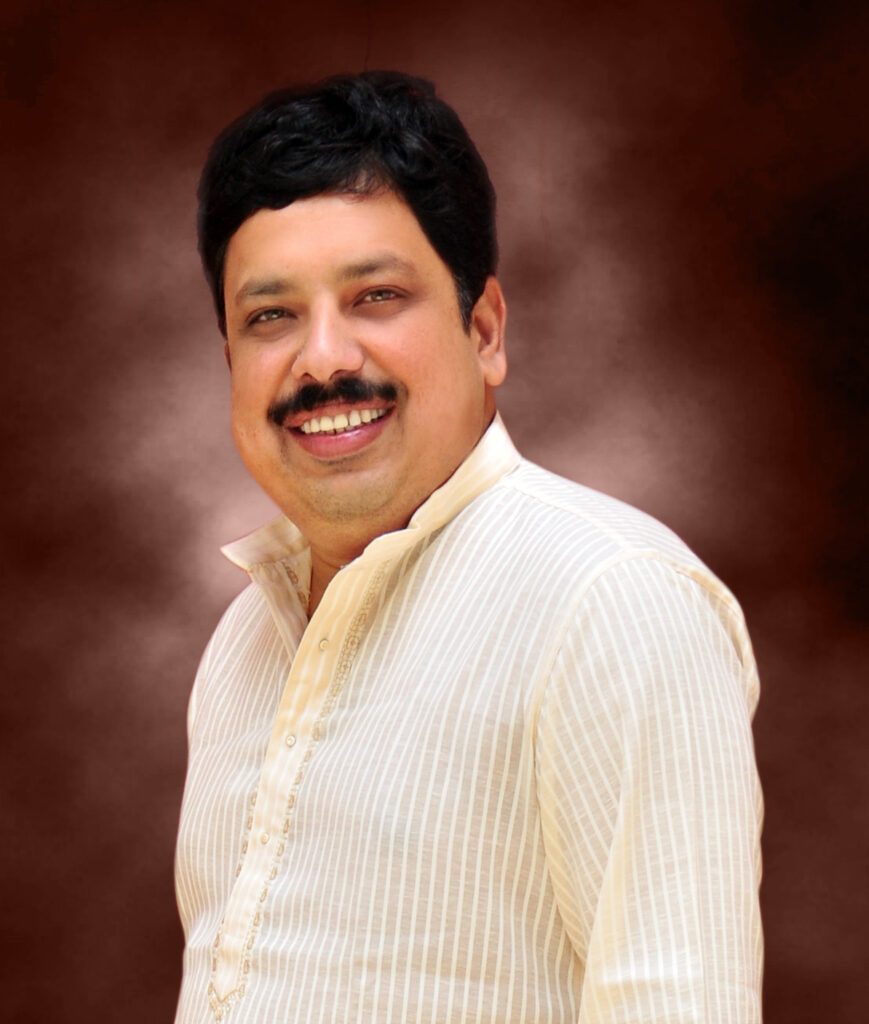 Mythology writer Anand Neelakantan often takes an unconventional approach to retelling popular epics and mythological stories as he puts ignored or misunderstood characters at the center stage and gives them a voice. In doing so, he challenges the traditional perspectives that seek to highlight the story of the victor only. This creates interesting stories that evoke discussions around morality and power dynamics in our day-to-day perceptions of the world. Some of his popular works include Asura: Tale of the Vanquished and Ajaya: Roll of the Dice.
Koral Dasgupta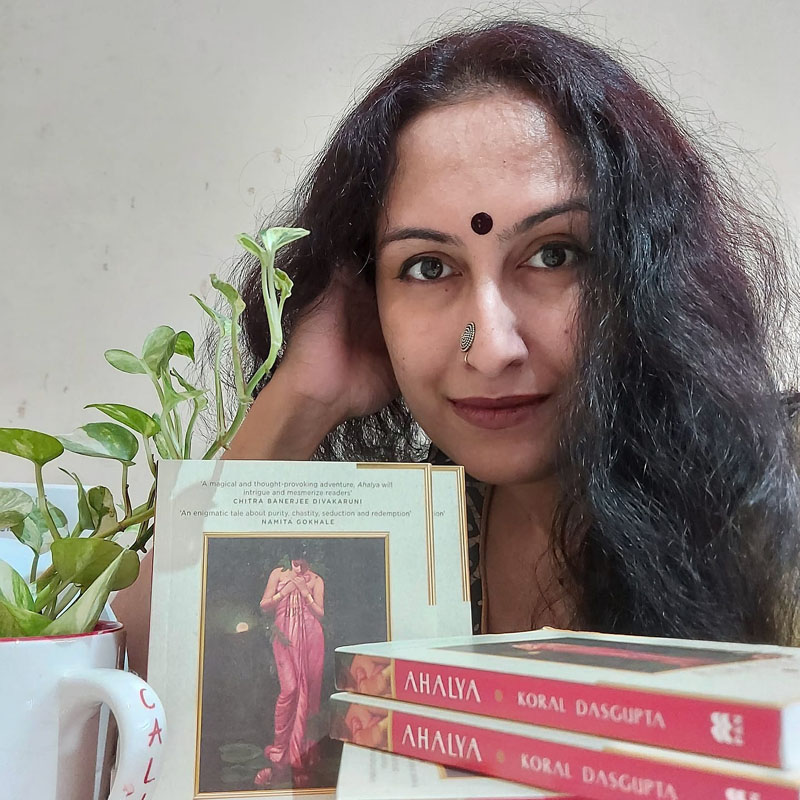 Koral Dasgupta has written several books across varied genres throughout her career. In the past few years, she's been writing the Sati series, with books on characters like Ahalya, Kunti, and Draupadi, a series that moves away from the patriarchial narratives frequent in mythological discussions, and shows how there are plenty of instances in myths and epics that resonate with modern values.
Kavita Kane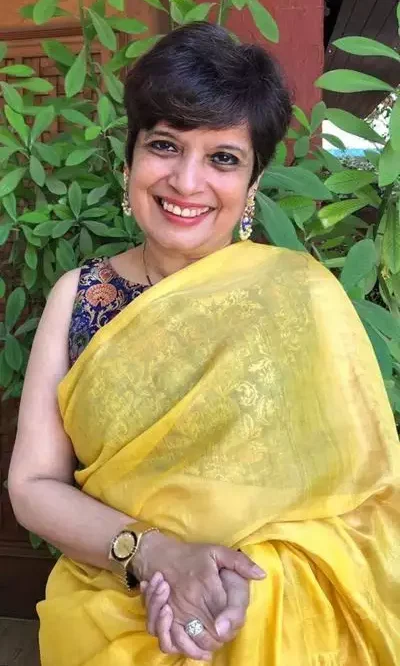 Stories that travel across decades and generations tend to have a large cast of characters, with the spotlight only on a few. Mythology writer Kavita Kane, through her books, throws light on characters who remain in shadows, telling their stories, thereby presenting unique takes on stories you're already familiar with. She is the author of several novels, including Karna's Wife: The Outcast's Queen and Lanka's Princess.
Anuja Chandramouli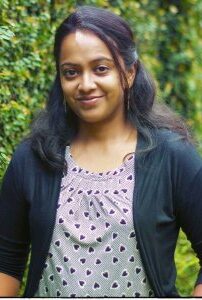 A bestselling author in the mythological and historical fiction genres, Anuja Chandramouli has written on an array of characters. From Arjuna to Kamadeva to Ganga to Muhammad Bin Tughlaq, her books re-imagine these characters and show the world through their eyes. With her storytelling that's as vivid as it's exciting to read, mythology writer Anuja Chandramouli explores various facets of popular stories, showcasing her own perspective through them.
M.T. Vasudevan Nair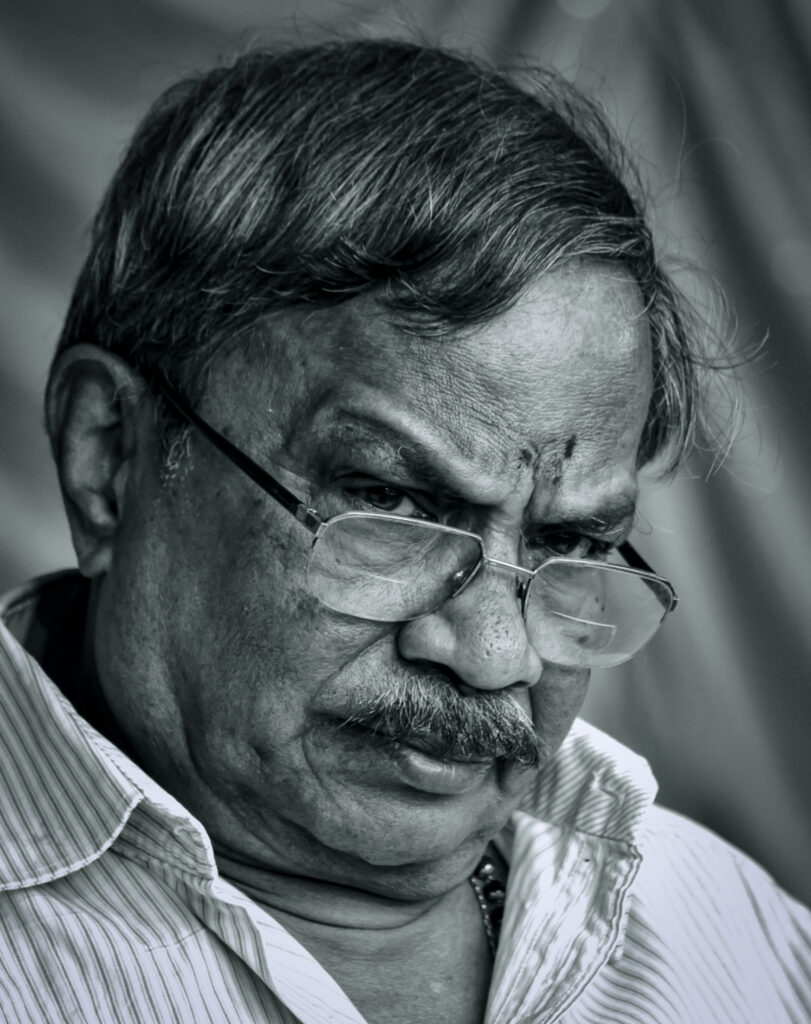 A legendary Malayalam scriptwriter and director, MT Vasudevan Nair is a mythology writer who wrote Mahabharata from the perspective of Bhima through his novel, Randamoozham (The Second Turn). In Vyasa's narrative, Bhima is oft ignored and overshadowed by his siblings. As a warrior with no equal, he brings the Great War to a close, yet his triumphs remain unrecognized. Nair's portrayal captures Bhima's loneliness, relentless battles, and intuitive understanding of those around him.
Shivaji Sawant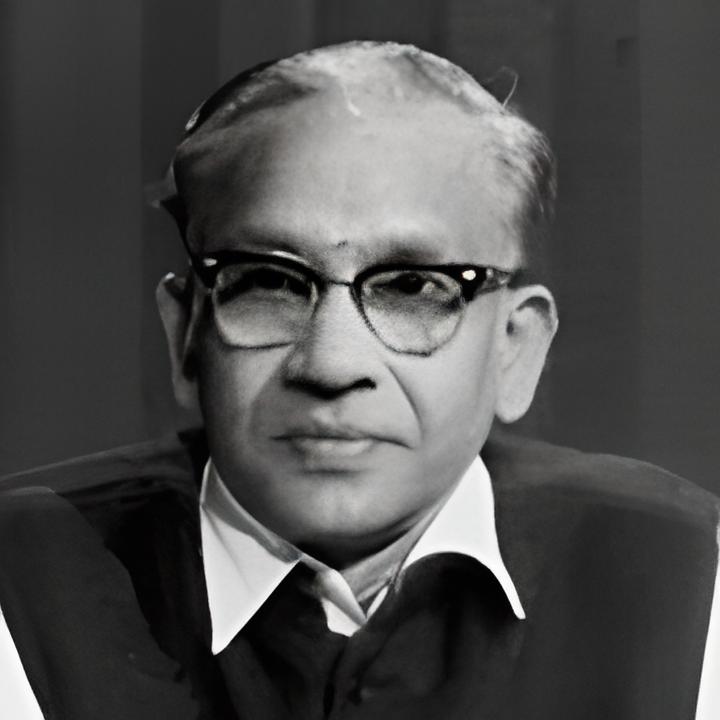 One of the most celebrated writers in Marathi literature, Shivaji Sawant is known for Mrityunjay, a retelling of Mahabharata from Karna's eyes. It's the story of a character who's mocked and shunned by people around him, despite his virtues and actions. Through the character, Shivaji asks important questions to the reader as well as against societal norms. Sawant has also written Yugantar, a book that chronicles the life of Krishna in his own voice, showing him as a mortal and an imperfect human being, and retelling Mahabharata from yet another interesting point of view.
S.L. Bhyrappa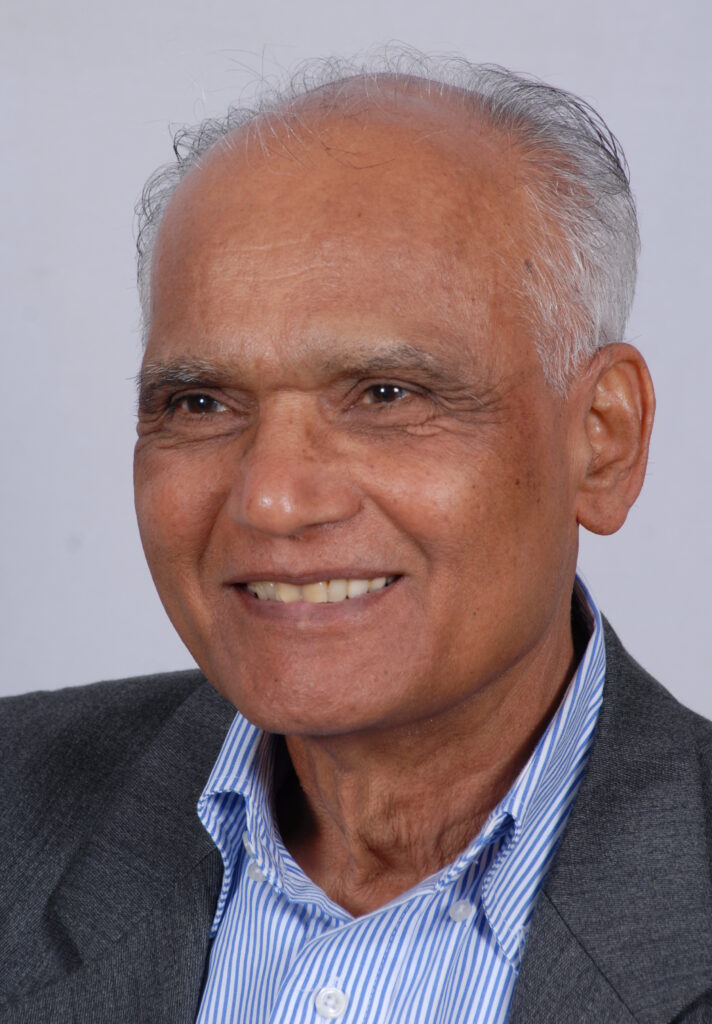 One of the most prominent writers of Kannada literature, SL Bhyrappa has frequently incorporated mythological themes and stories in his books. Take for instance Mandra, a novel that explores facets of myths associated with music. His novel Parva, one of the seminal works of Kannada literature, uses monologues to narrate the story of Mahabharata, with several principal characters of the epics looking back at their lives and reminiscing.
Ranganayakamma
A Telugu author who writes from a feminist perspective, Ranganayakamma has written Ramayana Vishavruksham (or Ramayana: The Poisonous Tree), looking at the epic from a Marxist perspective. Initially a 3-volume set, it's not available as a single book. It argues that the culture of Ramayana should be discarded as it favors the privileged over the oppressed, and is a symbol of the feudal structure present in India.
Narendra Kohli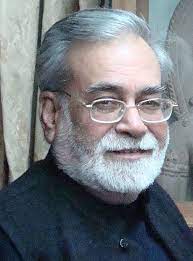 Narendra Kohli is known for his in-depth retellings of popular epics by stripping them apart of their fantastical nature, making them more humane and modern. So much has been his influence on contemporary Hindi literature that sometimes the years post-1975 are referred to as the Kohli era of Hindi literature. He's best known for his Mahasamar, a 9-volume epic retelling of the Mahabharata, and Kara Todo, based on the life of Swami Vivekananda.
Chandrasekhar Kambar
Probably the most notable playwrights in Kannada today, Chandrasekhar Kambar intermixes local folklore with mythology and regional history. His play Rishyashringa tells the story of Rishyashringa, the son of Urvashi and Rishi Vibhandak, a character whose stories have different versions in Ramayana, Mahabharata, and other stories. A mythical village called Shivapura appears in several of his works, a utopian village where Lord Shiva and Parvati visit and bless its inhabitants.
Volga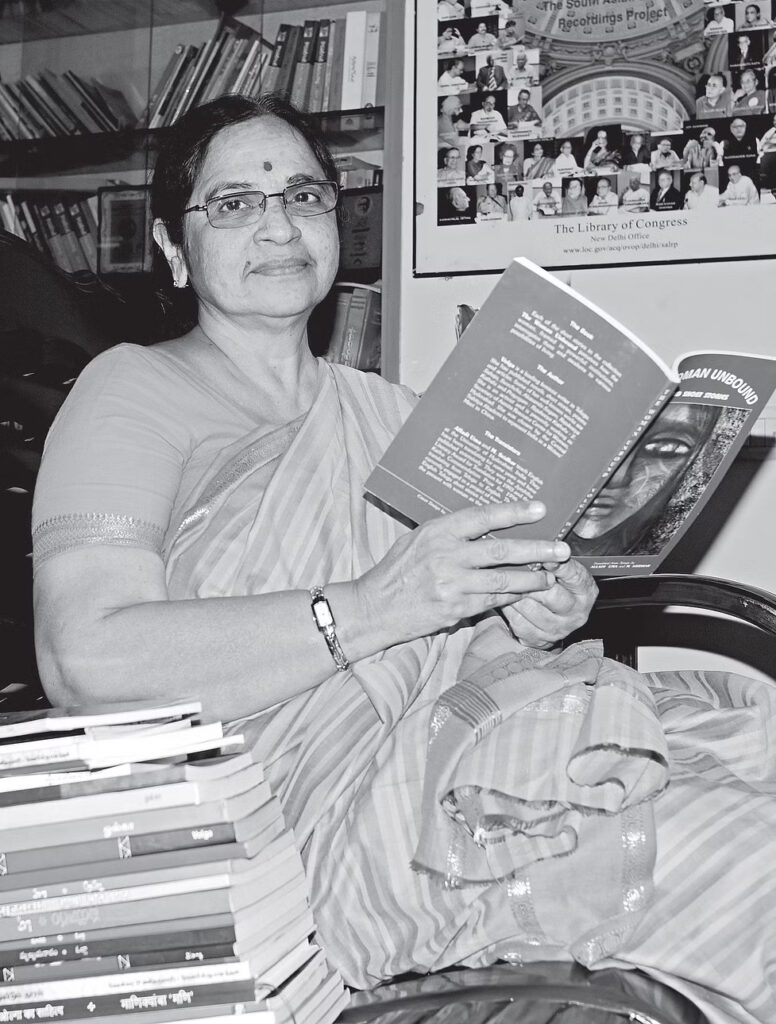 Popuri Lalita Kumari, or Volga (her pen name), is known for her striking feminist perspective through her stories. Her book Vimukta, translated as The Liberation of Sita, has five stories where Sita meets five women who've been kept at the sidelines of Ramayana to portray Sita as the beacon of virtuosity. Through these stories, the characters reclaim their narratives and show Sita the cruelties of patriarchy and how to withstand it. Her novel Yasodhara tells the story of Yasodhara, the wife of Siddhartha or Gautam Buddha, a character who's sidelined in mainstream stories. Volga gives her the mic and portrays the story of a headstrong and intellectual woman trapped by the societal norms of her time.
Can't spot your favorite Indian mythological writer on our list? Comment below and let us know!