Even before translation and robust marketing was the order of the day, Indian diasporic writers have put Indian stories on the map of world literature. Salman Rushdie, Bharati Mukherjee, Anita Desai, Kiran Desai, Vikram Seth, Vikram Chandra, Aravind Adiga, Jeet Thayil, Jhumpa Lahiri, have penned unforgettable stories over the last few decades.
By defintion, diasporic literature, is somthing written by authors who live outside their native land; and is characterised by nostalgia, longing, a search for one's identity, and the continuous displacement of the self.
Here is a list of some known and some not-so-known works from Indian diasporic writers.
Interpreter of Maladies by Jhumpa Lahiri
Published by: Houghton Mifflin Harcourt
This Pulitzer Prize-winning collection of nine short stories is one of the most acclaimed pieces of Indian diasporic literature. Set across the United States and West Bengal, the stories dissect the complex emotions underlying commonplace relationships.
Jhumpa Lahiri, a brand ambassador of sorts of the genre, explores themes that range across identity, belongingness, and love. Baring cultural dynamics with vivid detail, the Indian-American author makes you see the world in a different context.
Maximum City: Bombay Lost and Found by Suketu Mehta
Published by: Penguin Books
Even after having lived in three continents, New York-based Suketu Mehta based his debut novel on the place he considers home: Mumbai.
Mehta spent two-and-a-half years to research for this non-fiction narrative that shows 'the city that never sleeps' through many lenses of the starkly constrasting characters, for each of whom the city holds different meanings. From a wealthy film star to an aspiring migrant poet living on the streets; henchmen that kill for Rs. 50 to girls in dance bars – the starcast is packed. Detailed, poignant, and funny, the book is a Pulitzer Prize finalist.
Animal's People by Indra Sinha
Published by: Simon & Schuster
Mumbai-born Indra Sinha is a British-Indian writer. Voted one of the top 10 British copywriters of all time, Sinha's novel of diasporic literature is born out of his work with the Bhopal gas tragedy survivors. The Man-booker shortlisted and Commonwealth Writers' Prize-winning story is narrated through the profane voice of a 19-year-old orphan called 'Animal' – named because, born a few days before the disaster, his spine becomes so twisted that he has to walk on all fours.
Through a fictionalized setting of the real events, Sinha explores Animal's relationship with his unrequited love, a senile French caretaker, and an outcast American health worker. He spins an unshakeable story of a boy who finally comes to terms with his own identity. He decides to remain the one and only one animal among a sea of upright humans.
Sky is My Father: A Naga Village Remembered by Easterine Kire
Published by: Speaking Tiger
Sky is My Father is the first Naga novel written in English. Currently based in Norway, Easterine Kire felt compelled to create written Naga literature in response to a withering oral narrative culture.
Her historical story chronicles the bravery of the Angami warriors of Khonoma in resisting forced recruitment as labourers by the British. Outnumbered and outgunned, they battled for four long months till signing a peace treaty on 27 March 1880.
The book is acclaimed for its deep research infused with local lore and beautiful prose.
Kire's other works have won numerous awards that include The Hindu Literary Prize (2013), Bal Sahitya Puraskar (2018) among others.
Temporary People by Deepak Unnikrishnan
Published by: Restless Books
Temporary People is a fictionalized account of workers that make up 80% of the UAE's population, but are not permitted to make themselves at home. Born and raised in UAE himself, Deepak Unnikrishnan debuts with a collection of 28 stories that are hard-hitting yet hopeful. Each is a reflection on the plight of a marginalized majority, and how a treatment as mere long-term guests affects their sense of self. Narrated in English with some of Malayalee and Arabic thrown in the mix, the writing style of this diasporic work is evocative of Salman Rushdie and Kafka.
The Twentieth Wife by Indu Sundaresan
Published by: Harper Collins
Jehangir's 20th marriage was the first out of love. Part one of the Taj Mahal trilogy, The Twentieth Wife traces his love story with India's legendary empress – Nur Jahan. Born to Persian refugees as Mehrunnisa, meaning 'Sun of Women,' Nur Jahan is touted as the veiled influence on the course of the Mughal empire.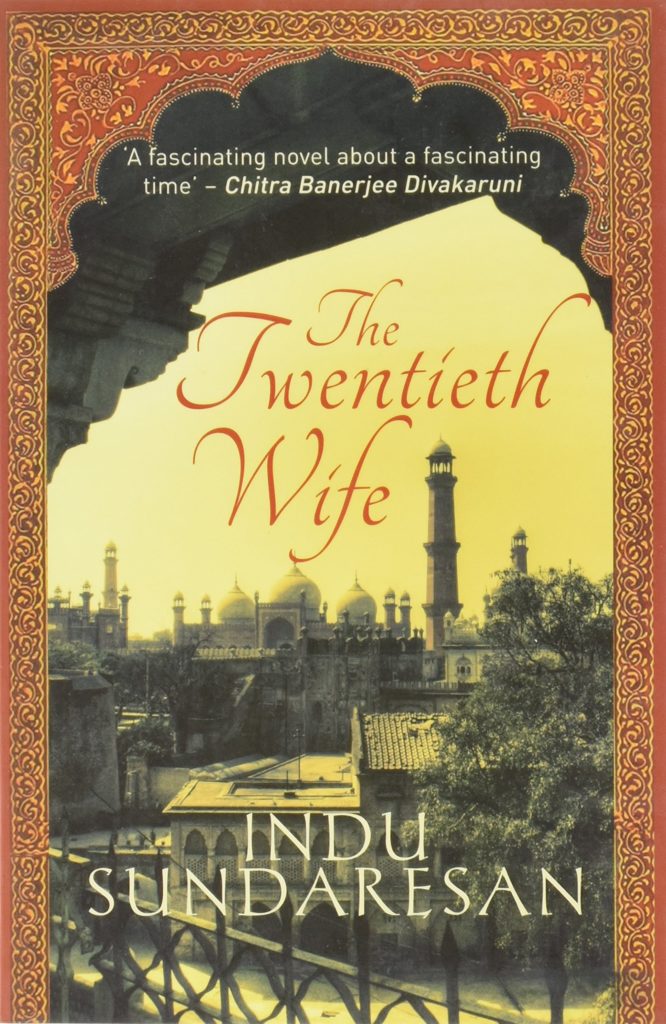 Nur Jahan was an eight-year-old guest at Jehangir's wedding when she decided she would marry him one day. She overcame a loveless first marriage and resistance from the king's quarters to win his heart.
A keenly researched historical account, Indian-American author Indu Sundaresan's debut book captures the majesty of the Mughal empire and serves it with the relish of a harem gossip. Uncovering a lesser-known 17th century period, the novel is bound to enthral history lovers.
A Sin of Colour by Sunetra Gupta
Published by: Penguin Books
Sunetra Gupta is a British-Indian epidemiologist, professor at the University of Oxford and a Sahitya Akademi Awardee among other recognitions.
A Sin of Colour, nominated for the Orange Prize, is the Roy family's tale that spans across three generations. The second son Debendranath is in love with his elder brother's wife. One day, he disappears mysteriously in England in 1975, leaving his own wife yearning for affection. Presumed to be dead, it is his niece who unearths the truth in Calcutta 20 years later.
Narrated seamlessly through flashbacks, Gupta's narrative is unconventional, evocative, and elegant.
All About H. Hatterr by G. V. Desani
Published by: Aleph Book Company
This is an acclaimed classic published in 1948. It narrates the quest of H. Hatter, an Anglo-Malay man educated in Calcutta, to discover spirituality. He visits seven sages in seven Oriental cities. Each lesson triggers an eccentric and hilarious adventure which the protagonist survives by a hair's breadth.
Hailed by authors both in the East and West, this modernist literature caught the attention of leading contemporaries. The inspired use of language awed many, with Salman Rushdie calling it 'the first genuine effort to go beyond the Englishness of the English language.'
We encourage you to buy the book from your local bookstore as far as possible. If not, please use the links above and support us. Thank you.