Metaphors, poetic prose, and abstract musings dominated our seventh writing meetup, unBlock 107. Written and visual prompts were mixed, stretched, interpreted and laid out in unconventional ways, facilitating a major unBlocking of that crippling writer's block.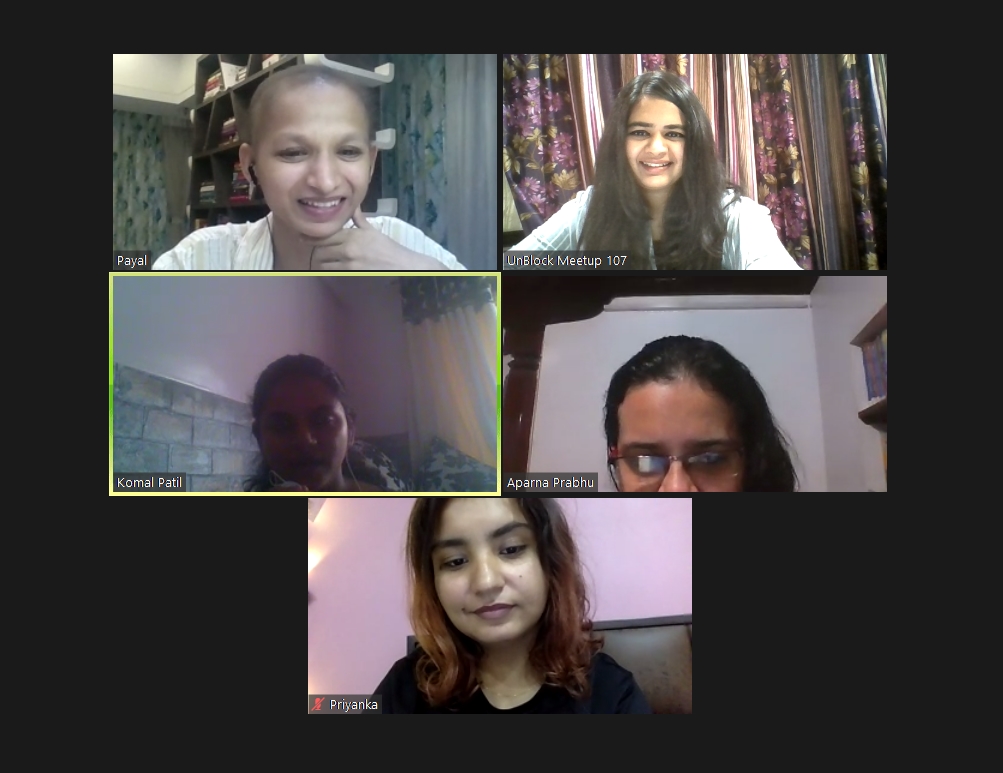 The writing meetup had participants sharing important feedback on each other's works.
The value small details add, quantity of metaphors used and their placing, whether they work, how to improve story structure, and adding more contextual background.
All in all, it was a lovely Sunday evening spent brainstorming, sharing, and writing.
Visual prompts courtesy of Grey Pixel.
Watch what the participants of unBlock 107 have to say about it.
You can read about our previous writing meetups, below, which had authors such as Shanta Gokhale and Anukrti Upadhyay give feedback, and through it, help writers in a way workshops never can.
With Anukrti Upadhyay: Writing Meetup: unBlock 103
With Shanta Gokhale: Writing Meetup: unBlock 105
***
We believe that instead of passively taking notes, and learning through lists of writing tips, or points, it is more productive to write and share your work – if you want to be a writer, you have to to sit and write.
Do you want to write? Make sure to attend our next session. For updates on our upcoming events, follow us on social media.
Facebook: Purple Pencil Project
Instagram: Purple Pencil Project
Twitter: Purple Pencil Project
YouTube: Purple Pencil Project
***
unBlock is an initiative by Purple Pencil Project, where we take active steps to overcome the writer's block (and tell it to go f*&k itself). This includes events, merchandise, prompts, competitions and more.