unBlock Meetup 102, a writers meetup held in November 2019, saw writers, both aspiring and established, come together to work at their craft, either aided by the prompts we gave or independently.
The feedback session that followed raised important questions – How to create edgy characters? What to do when one too many ideas drop in at the same time? What is the best way to improve vocabulary? How to decide what climax to give to one's book? And the most daunting question of all – How to get started?
Author and Co-Founder, Saurabh Garg tackled all these questions with insightful expertise drawn from his many experiences with the struggles of writing and gave them useful tips, stressing on the importance of writing regularly.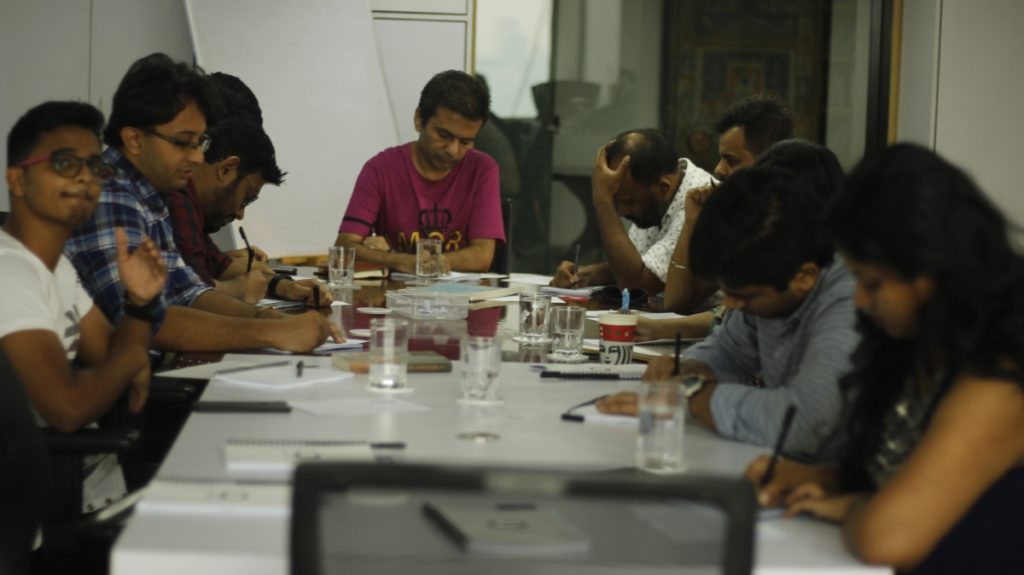 The end result? Writings from an array of genres, from non-fiction, fiction, genre-based fiction of dystopia, murder mystery and magic realism to food feature writing, screenplays and plot outlines of a web series!
Thank you to all you amazing writers and a shout-out to our venue partner, the Bound Office, for having us.
For updates on our upcoming events, follow us on social media.
Facebook: Purple Pencil Project
Instagram: Purple Pencil Project
Twitter: Purple Pencil Project