For a multilingual country such as ours, translation is as much a political act as a cultural one; in reading about the different cultures and peoples each language encompasses, we invariably find our shared nationhood.
As Gujarati author, poet and professor Panna Trivedi said in an earlier interview, "Each community (and) culture has its own sentiment, and their own set of local and global questions – all of which is reflected in their literature".
To celebrate the culture of Gujarat, here's a list of fiction works translated from the language.
Agnipariksha: An Ordeal Remembered by Hamid Kureshi
Translated from Gujarati by Rita Kothari
Published by Orient Blackswan, this translation by author, translator and cultural historian Rita Kothari makes a rare document of a period, a city and inter-faith relationships accessible to a wider readership for the first time.
In Agnipariksha, Kureshi provides the landscape of a violence-ridden city, as also a glimpse into the many lives associated with the Gandhi ashram. In an atmosphere of terrible fear and uncertainty, he recounts how his family's struggles for self-preservation were buoyed by the constant welding presence, concern and affection of Hindu friends and neighbours, and the ashram community.
Ratno Dholi: The Best Stories of Dhumketu by Jenny Bhatt
Translated from Gaurishankar Govardhanram Joshi or Dhumketu's works
Dhumketu was the pen name of Gaurishankar Govardhanram Joshi, one of the foremost writers in Gujarati and a pioneer of the short story form.
When Dhumketu's first collection of short stories, Tankha, came out in 1926, it revolutionized the genre in India. Ratno Dholi brings together the first substantial collection of Dhumketu's work to be available in English.
On that note, one can also check out the conversation between Ayushi Mona and Jenny Bhatt for India Booked, or her interview with us, where Bhatt describes, through brilliant metaphors, how a short story differs from a novel and why it is unfair to expect authors with different skillsets to master both, and about the commercial pressures on writers in the publishing industry.
Karan Ghelo: Gujarat's Last Rajput King by Nandshankar Mehta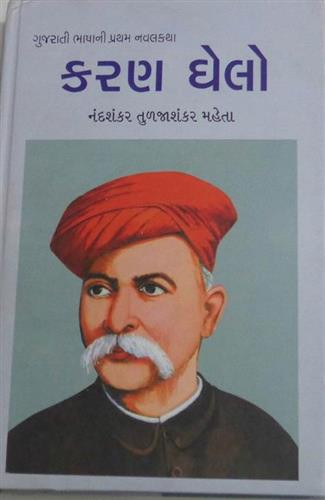 Translated by Tulsi Vatsal and Aban Mukherji
Translated to English in 2015, Karan Ghelo is a historical novel filled with passion, revenge and love. As the blurb tells us, "Rich in psychological insight and imbued with a poetic vision, Nandshankar Mehta's Karan Ghelo tells the spellbinding tale of a man who tragically failed his land and its people."
Saraswatichandra by Govardhanram Madhavaram Tripath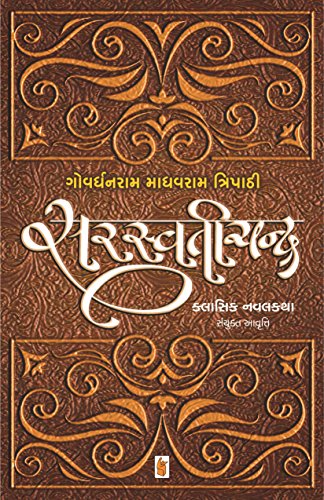 Translated to English by Tridip Suhrud
Govardhanram Madhavram Tripathi was an Indian Gujarati language novelist of the late 19th and early 20th centuries. Known for his four-volume novel Saraswatichandra, whose first part was translated to the elation of the Indian literary community by Tridip Suhrud.
He is known for his four volume novel, Saraswatichandra.
Set in the two fictional towns of Suvarnapur and Ratnanagari, it is the saga of the titular protagonist on his journey – from a broken marriage, his escape from his hometown and his eventual return.
Manvini Bhavai by Pannalal Patel (translated from Gujarati by V.Y. Kantak)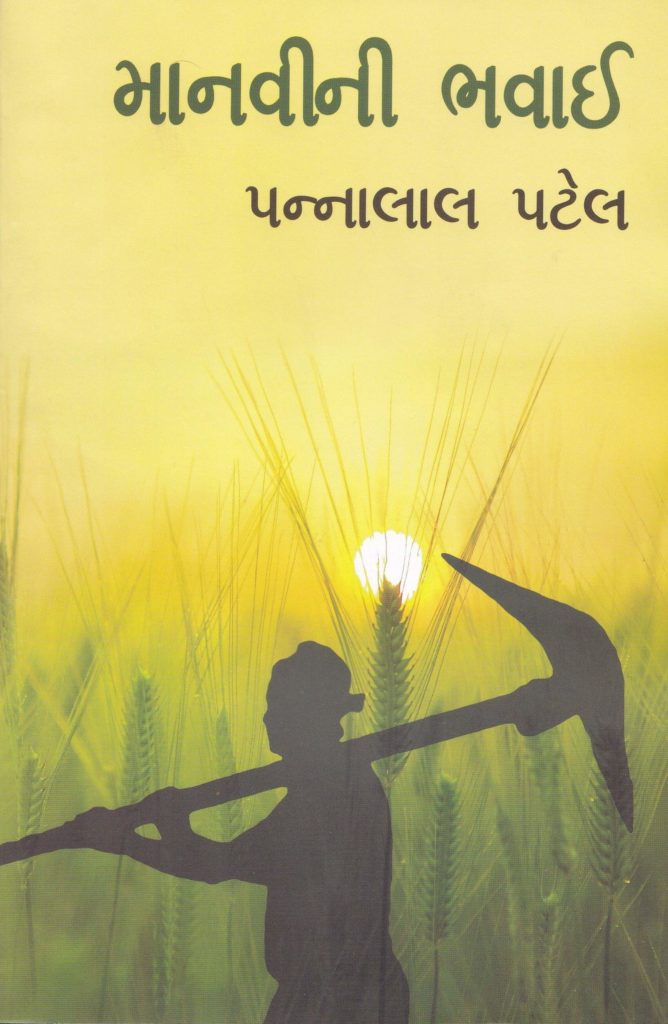 Literally meaning 'Man's Drama', Manvini Bhavai brings to fore the basic and universal strife for survival. Writing from his maize farm, Pannalal Patel chronicles the plight of farmers during 'Chhapaniyo Dukal', the famine of the early 1900s. It is set against the backdrop of the love between Kalu and Raju, who are betrothed to different people.
A master articulator of nuanced reflections on society, Patel gives us a peek into the rural Gujarat of yore, and the influence of colonization on Indian culture.
Even without completing formal education, Patel went on to become one of the most revered Gujarati writers. Manvini Bhavai won him the Jnanpith Award in 1985, and the book's Gujarati movie adaptation won the National Film Award in 1993.
Patan Trilogy by K. M. Munshi
Translated from Gujarati by Rita and Abhijit Kothari
K. M. Munshi was a lawyer turned politician and educator, best known for founding Bhartiya Vidya Bhavan. However, as a writer, very little of his work is read outside Gujarat, even though his fiction was instrumental in shaping Gujarat's social memory and history.
The Patan trilogy comprising the novels Patan Nee Pratbhuta, Gujarat No Nath, and Rajadhiraj, narrates the rise of the Solanki dynasty's ruler, Siddharaja Jayasimha.
The historical fiction series is a gripping saga set in the 12th century with sharp dialogues and vivid descriptions. Fast-paced with unexpected plot twists, the books keep the readers at the edge of their seats. Every new book of the trilogy was looked forward to with feverish anticipation, making K. M. Munshi a household name in Gujarat for his literary prowess.
Akhepatar by Bindu Bhatt
Translated into Hindi by Virendra Narayan Sinh
Set in 1980s Saurashtra, this story of a Brahmin family follows Kanchan's life from the pre-independent social mileu to post-partition reality as her own roles change from girl, to wife, to mother.
It is the narrative of communal strife, the refugee crisis of the Partition, and the development era that followed, spanning four-generations of a clan, and the changes within the family against the backdrop of a changing nation. "The whole novel contains dialects, proverbs and the folk tongue of Jhalawad, of Karachi and in general of Saurashtra at different times of history."
Agantuk by Dhiruben Patel
Translated into English by Raj Supe
The novella follows an ex-monk or sanyaasi Ishan, who leaves his life, gives up his saffron robe and returns to civilization. It reveals the new dynamics of a family he has been away from, with occasional philosophical ponderings on the nature of the family, the human mind and emotions, and the lesson that, as one reviewer on Goodreads puts it, "just like wearing an ascetic's clothes doesn't make you one, shedding that attire does not guarantee civilization either".
Vaad by Ila Arab Mehta
Translated into English as 'Fence' by Rita Kothari
"Fence by Ila Arab Mehta translated from Gujrati by Rita Kothari follows the journey of Fateema Lokhandwala from her formative years as the daughter of a scrap metal seller (hence the surname) to her role as a professor. Fateema dreams of owning a home for her family which remains the highlight in her life with its own share of hardships, made more difficult by her status as a Muslim women in India." (from our review of the novel)