Kindle, Amazon, ebooks, print books: the litereary world it seems will never stop debating about the pros and cons of each. As the world battles COVID-19, though, it seems we have a temporary winner. Ebooks are now our saviours in isolation, so I headed find free books on Kindle Unlimited and found these ten gems.
Here is a list of some great titles by Indian writers which are currently available: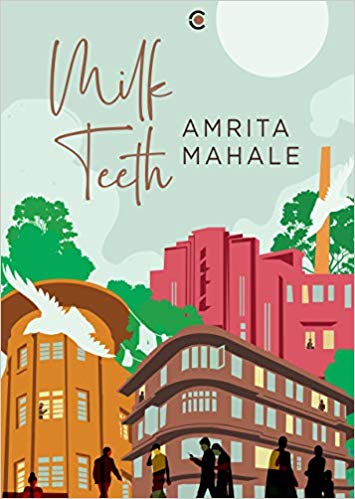 Longlisted for the JCB Prize in 2019, Milk Teeth is the story of childhood friends Ira and Kartik set in the metropolis of 90s Bombay. When they meet again in adulthood, it is with the common aim to save their old building Asha Niwas. Milk Teeth follows the lives of Ira and Kartik, but the real star is the city of dreams itself and Mahale does an expert job of writing an ode to the city capturing the essence of its bylanes, Udipis, and more.
Em and the Big Hoom by Jerry Pinto
Winner of the Crossword Book Award and The Hindu Literary Award 2013, Em and the Big Hoom is the story of the Mendes family of four – two children; an office going, dependable father and a mother battling a bipolar disorder that turns her sometimes euphoric, and at others suicidal. Written from the perspective of the son, and told through letters and diary entries in a non-linear narrative, straddling the line between fiction and memoir, Em and the Big Hoom is a must read.
The Mysterious Ailment of Rupi Baskey by Hansda Sowvendra Shekhar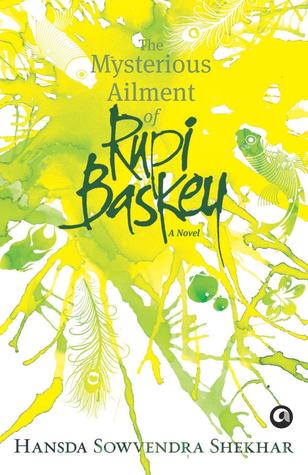 Set in Kadamdihi, a Santhal village in Jharkhand, The Mysterious Ailment of Rupi Baskey is as much the story of the Baskey family as it is of a village and its way of life. The novel brings to life the Santhal way of living, their beliefs and their socio-cultural life in its pages. The Mysterious Ailment is a novel different from most Indian English novels in its setting and its topic and makes for a riveting read.
Stories by Bibhutibhushan Bandyopadhaya (Translated by Rani Ray)
This collection of eight stories by the master storyteller Bibhutibhushan Bandypadhaya brings to English some of his best known works is a rare gem. Read it o enter the wonderful worlds created by Bandyopadhyaya in his stories such as Paitrik Bhita, Ahiban, Kuashar Rang etc.
The Courtesan, the Mahatma and the Italian Brahmin by Manu S Pillai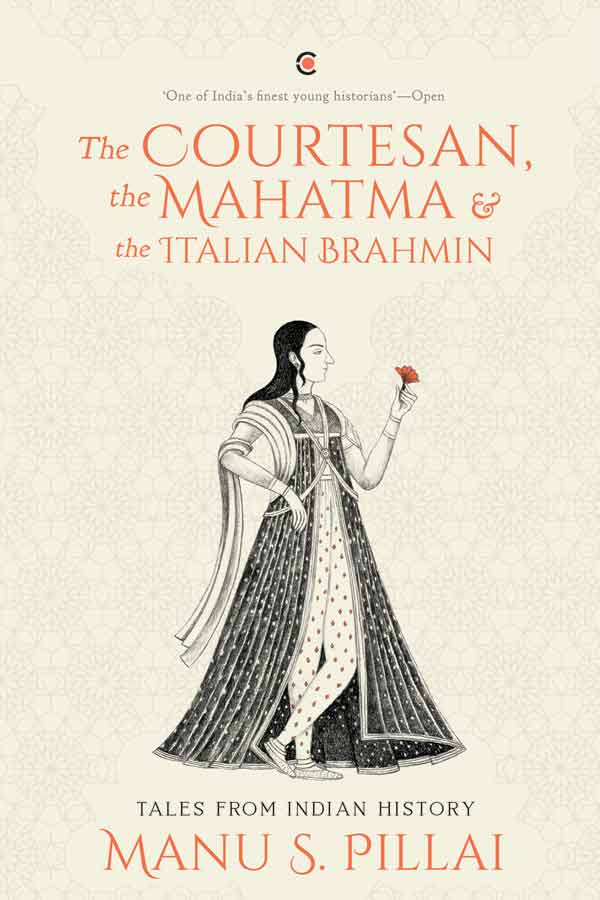 This collection of essays by Manu S Pillai gives its readers tales of Indian history from the various geographical regions and timelines. It takes the readers from the building of Indian railways to the story of the maharaja who was a photographer and the history of Indian football, among many other unknown or lesser known stories of the subcontinent.
Jinnah Often Came to Our House by Kiran Doshi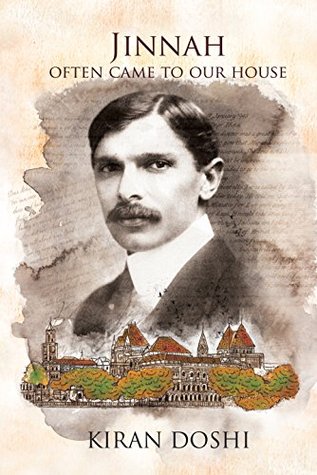 Jinnah Often Came to Our House is a historical novel that covers the period from 1904 to after partition. This is the story of India and its independence movement, to some extent of Jinnah the man and the leader and, most importantly, the Kowaishi family and its strong women. Well-researched and written with flair that makes for a wonderful mix of fact and fiction, Jinnah Often Came to Our House is an underrated book.
My Husband and Other Animals by Janaki Lenon
My Husband and Other Animals is a collection where Janaki shares her experiences of being married to – and living with – Rom Whitaker, who is a wildlife conservationist and founder of the Madras Snake Park and Madras Crocodile Bank. Full of humorous anecdotes and experiences that range from playing with porcupines to battling tree frogs, this collection is bound to keep you hooked, and remind you once the beautiful equation that humans share with the natural world, even when they don't always remember it.
In a Cult of Their Own by Amborish Roychoudhury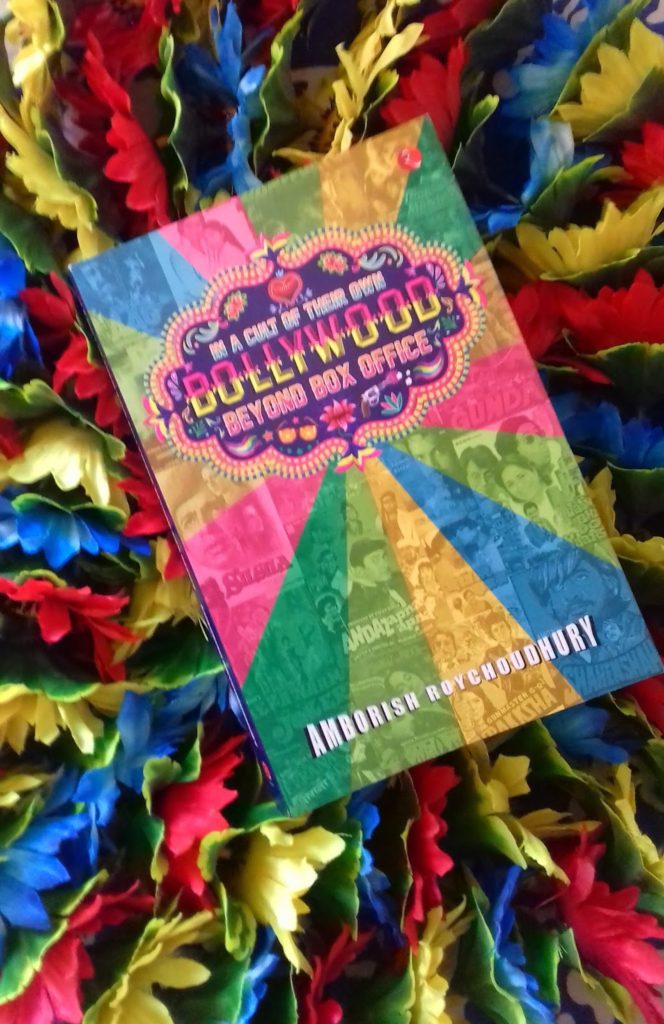 In a Cult of Their Own is a book that presents to its readers interesting anecdotes and facts about some hindi films that have achieved cult status even though they did not do well upon their release. With titbits of information of films such as Mera Naam Joker, Chameli ki Shaadi, Jo Jeeta Wahi Sikander, Katha and Gunda and the interviews with people associated with their making, In a Cult of Their Own is a hindi cinema lover's delight. As Bollywood grapples with the loss of two of its gems, Irrfan and Rishi Kapoor, this free book on Kindle Unlimited is a timely read for film-lovers in India.
Poonachi is the story of a little orphan goat, whose life we follow through her childhood to her adulthood. With its fable-like elements and simple narrative structure, Poonachi is bound to touch the reader's hearts. Through the story of this little goat, Murugan raises big questions on human nature, our relationship with the world around us and the relationship between the ruler and the ruledLong listed for the JCB Prize in 2018, this is a must-read.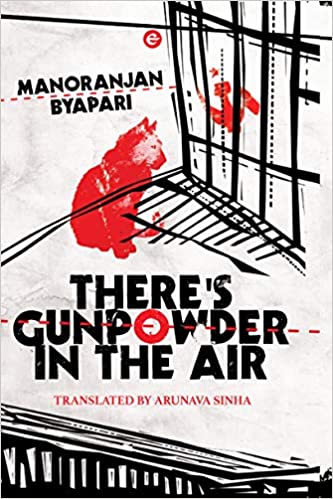 Written by an author who was involved in the Naxalite movement and did not have any formal education before he went to jail, There's Gunpowder in the Air is the story of five young Naxals who are planning to break a prison in Bengal. A mole has been planted amongst them by the officials and things complicate when this mole finds himself being drawn to the young men. Will they be able to break-free from the jail or will this be a doomed operation? Read this JCB Prize 2019 shortlisted book to know.
Want to buy a subscription and access all these free books on Kindle Unlimited? Head here. They have a 30-day free trial too, if you want to test the waters first.