Milk Teeth by debut author Amrita Mahale was last year's runaway hit, a story about friendship, love, family, and society – but above all, a story of and about Mumbai, and how it makes the people, even as it is made by the people.
We encourage you to buy books from a local bookstore. If that is not possible, please use the links on the page and support us. Thank you.
Milk Teeth revolves around the lives of civic beat reporter Ira Kamat, her childhood friend and neighbour Kartik Kini, a typical consultant type at an MNC, her ex-boyfriend Kaiz, a jazz-loving, art-critic-type resident of South Bombay, and the residents of her apartment building Asha Nivas, and their struggle with their landlord.
What does not work
The plot is rather simplistic, and flimsy though not unpleasantly, where Ira and Kartik, in a classic case of childhood friends-turned-potential-marriage-partners, go back and forth on a relationship that is unsure of itself, even as Ira fights her feelings for Kaiz. Unfolding parallelly is a civic struggle surrounding Ira and Kartik's building Asha Nivas, and the residents' struggle to "negotiate a redevelopment deal with their landlord".
The prime focus though is the personal lives of the two, stereotypes of middle-class Mumbaikars (of varying degrees), and to a lesser extent Kaiz, another caricature of a SoBo resident. While the pull of nostalgia in Mahale's description of the city and its life is strong, the same cannot be said of the characterization, which feels diluted, and shallow.
Ira's role as a journalist is explored far less than Kartik's work in management (and it does not seem clear as to why), even though her role as a civic beat reporter is far more important to the subplot of the saving of Asha Nivas. Mahale does expose some innate and everyday sexism that the men in the book are guilty of.
Do they ruin the book? No. But working on these could have made this a more credible work, bringing it closer to the awards that Milk Teeth has otherwise missed out on this year.
Why you should read the book
What Mahale misses in characterization and plot, she more than makes up for in the honesty, vivacity and detail she brings when describing the city, the dynamics of middle-class life including the habits and aspirations, the routines and ramblings of the citizens of Asha Nivas of Matunga in 1997, which could be the citizens of Peddar Road in the early 90s or the citizens of Malad and Borivali in the early 2000s (cultural trickles from South to North in Mumbai).
Each description will bring back long-forgotten memories for all Mumbaikars; whether it is Ira using the FLAMES method to see how she matched with Kartik (the Tinder of teenage love), the use of the word 'scholar' meant as an insult in Mumbai's schools, how the TVs were covered in lace doily's, the reluctance of mothers to let noisy children into their homes for playtime, the parents "who had the same fight dozens of times [and] even she knew their arguments like the map of a familiar neighbourhood, which streets to avoid, which alleys to not turn into", or distinguishing the love of mothers and fathers, one warm and unconditional, the other sparse and earned.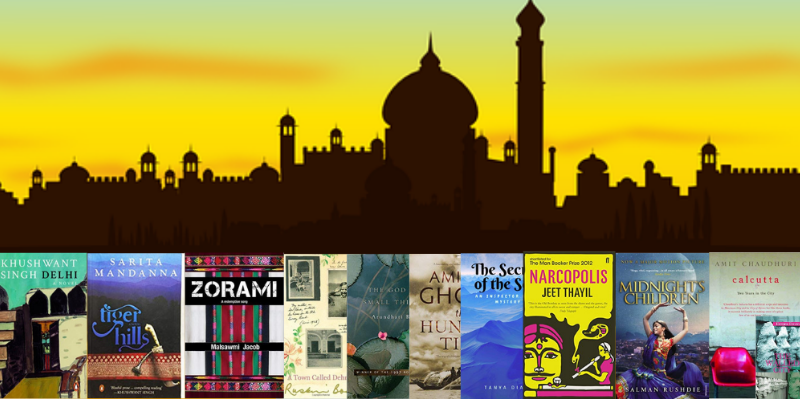 Reading Milk Teeth reminded me of my own childhood, of buildings brimming with kids like Ira and Karitik who love their evening play-time, of mothers spending their afternoons with each other in gossip, of all windows looking like the inside of a laundromat, of childhood friends and playing in parks, harbouring rivalries with other groups of children, of childhood friendships finding a balance in adulthood, of using FLAMES to determine my life partner in my teenage years and so much more.
I could sense through the pages, the warm, humid air of many a Mumbai summers, hear the voices of the people debating in their many accents from across India, imagine that the sky would have been a touch of orange, the smell of rain in the air, a moment that would echo through a lifetime.
I was reminded of this song while reading the book.
Milk Teeth is the soul of Mumbai captured in 300-odd pages of the hardback. It could have been far superior, but perhaps not any more real.
Final Verdict: Nostalgia wins.
Favourite Quotes:
"The ups and downs in the lives of the people they knew were the beats of their conversation, the music of their days. What would mothers have left to talk about without the troubles of others?"
And
"Squat grey buildings rimmed the road in front of the Matunga railway station. A splash of colour came from the ground floor shops with their printed flex signs. Hawkers occupied half a lane on each side, which meant that Ira and Kartik had to squeeze themselves between a honking jumble of evening traffic and wooden carts overflowing with plastic knick-knacks; combs, mirror, hangers, mugs and pegs. Behind the hawkers were saree and dress boutiques, beauty parlours and hair-cutting saloons, variety stores, photo studios, textbook depots. The sum total of middle-class aspirations, Kaiz had once said of this assortment."
Recommended For: Every city dweller, new or old.
Suggested:
Jerry Pinto's Murder in Mahim
Suketu Mehta's Maximum City
Watch:
Wake Up Sid
Life in a Metro