Imagine rich, creamy dark chocolate, with bits of walnut and a hint of mint, layered with caramel, whipped till ultra-smooth consistency is achieved and moulded to the quirkiest of shapes. Each piece is made to look even more delectable with a dash of exotic colour and a pinch of glitter. The moment you place it on your tongue it melts slowly, and the taste of each bit comes as a short burst. Such was the experience of reading Charlie and the Chocolate factory, even as an adult.
We encourage you to buy books from a local bookstore. If that is not possible, please use the links on the page and support us. Thank you.
Roald Dahl weaves magic through his words. Just a few pages into the book and you are automatically transported into another world, a strange one dripping with ubiquitous imagination. The imagery is so vivid that the scenes seem to come to life, and the character is so well sketched that you can identify them simply from their dialogues. In fact, you get to learn a lot more about the characters from the dialogue than anything else. Whether it is sweet Charlie, the enthusiastic Grandpa Joe, or the eccentric, authoritative Mr Wonka, you can't help but love them. And then there are rhymes (or songs) of the Oompa Loompas that are cleverly inserted in the prose, which tells quite a bit of the story with a rhythm that makes you admire the writer's wits.
The book does justice to its genre—it is engaging, has a heart-warming storyline with quite a bit of lessons for young children and is easy to follow with a happily-ever-after ending.
The book also had some other minuscule elements that interested me as an adult. Mr Dahl paints a picture of a society that is quick to show its disapproval if the protocols weren't followed. Amidst normal conversations, the grandmoms show contempt to those doting mothers who are proud of their kids no matter how they turn out and even encourage their habits. It is evident that the town where the story is set is a small town. Any event would stir excitement in the town and attract the media's attention. The exploration of the golden ticket is one such act, which alters the daily topic of discussion for the Bucket family, and extracts unusual reactions from the people of the town. Media is portrayed to be quick and nosy, finding the winners in their natural habitats and extracting information from everywhere and anywhere. The theme of capitalism is also just touched upon—the hunt for a golden ticket is perceived to be a marketing gimmick by Mr Wonka to increase his sales and the strong competition posed is tried to be nullified by cheap imitation done through unfair means.
What struck me as extraordinary was Mr Dahl's skilful combination of story-telling and story-showing. Where it is widely publicised in the writing world that a story must be shown not told, Mr Dahl begins his book with quite a bit of telling, and I felt it actually added a lot to the story, rather than taking away its beauty. Children's fiction mostly has a good lot of telling, but here is done in moderation, with no extra bits, especially at the point where the showing might have made the story dark and bleak. We get a good idea of Charlie's destitute situation, without being overwhelmed by it at any point. Another rule that Mr Dahl artfully breaks is where he uses a lot of adjectives to demonstrate the magnanimity of the situation, and it doesn't seem absurd. Instead, you get to understand how shocking or strange or disappointing it was, and each word helps you maintain the feel of the situation.
As an aspiring author, there was much to learn from this book. My only regret is that I couldn't read it as a child. But hey, on the positive there are so many of Roald Dahl's creations to look forward to!
Favourite Quote
But there was one other thing that the grown-ups also knew, and it was this: that however small the chance might be of striking lucky, the chance is there. The chance had to be there.
Recommended Age Group: None. Read it at 2, at 20, and at 200. See what unadulterated happiness feels like. (Hint: It's a mix of warmth, magical, fuzzy and chocolatey)
A version of the review first appeared on the author's Goodreads page.
*Feature Image Courtesy – Quotestagram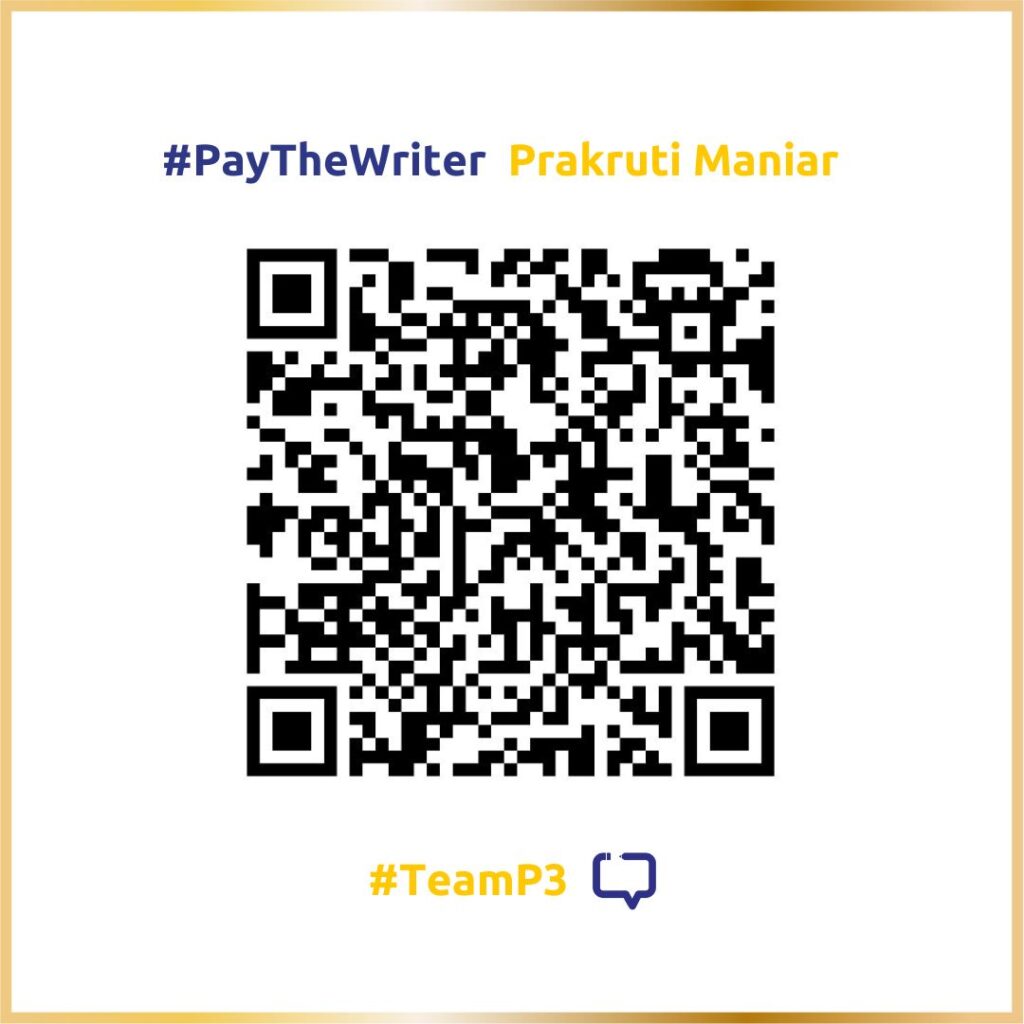 As part of our effort to compensate our writers better, we at Purple Pencil Project have launched the #PayTheWriter initiative, where readers can directly show support and appreciation for our wonderful team.
Scan or upload this image on your UPI app, and show them the love 😀