Akankshya Abismruta reviews The Liberation of Sita by Volga, originally written in Telugu and translated into English by T. Vijay Kumar and C. Vijayasree.
If you think that there are no narratives that showcase female friendship in mythology, then Volga's The Liberation of Sita is the one for you. I have read it multiple times in the 7 years since the publication of its English translation. When I first read it, I was shocked to find Surpanaka and Sita having a conversation – the demon and the goddess, the lusty seductress and the chaste wife.
One question haunted me in my early 20s, why was it not natural for women to have such conversations? Why does the re-imagining of these characters from the mythology seem so revolutionary? The answer was quite simple.
I grew up in a patriarchal mould where two women could not be friends. The goal of a woman's life was to seek male validation and serve the men in her life. With female friendships and sisterhood being the talk of every town now, this book couldn't be more relevant!
We encourage you to buy books from a local bookstore. If that is not possible, please use the links on the page and support us. Thank you.
In the popular visual narratives of Ramayan, Sita is shown as an idol of chastity. She is juxtaposed with women who have transgressed the line of patriarchy, circumstantially and by their own accord. They are punished by men and their punishment is assumed to be well-deserved.
Sita does not transgress. She is the ideal woman, wife, and mother. Yet, it's not enough for her to not suffer in the hands of men, and patriarchy at large. She too becomes ill-fated.
Networking of the women in the mythology
In The Liberation of Sita by Volga, translated from Telugu by C. Vijaysree and T. Vijay Kumar, all the ill-fated women come together to form a network in order to share their experiences and wisdom, to build a sisterhood.
This collection of short stories imagines Sita's meeting with Surpanakha, Ahalya, Renuka, and Urmila – the characters who are marginalized and voiceless in their earlier representations.
There is a certain wisdom that comes with age and experience. When Sita initially meets these women, especially Ahalya and Renuka, she is a love-bitten wife. Their experiences cause her discomfort but she cannot completely give in to how these women are seen by others. She questions Rama but he belittles her every time, stating she is too young and pure to understand the stories of characterless women.
As she grows older, and faces various trials and tribulations from her lover, she comes to understand that her love story is no different from any other story of marriage. The husband sees the wife as his property. The wife has no freedom to engage or even acknowledge thoughts that might challenge the husband's pride.
Wisdom and experiences that liberate Sita
Ahalya informs Sita that truth or untruth does not matter to men. She knew that she was not punished for a mistake or misdoing. She was punished for becoming impure and polluted, unfit for her husband. Renuka challenges the notion of fidelity and marriage.
Read an exclusive interview with Volga about Tamil and Telugu literature, translations, and more.
She questions the 'dharma-bound cruelty' performed by her son at the order of her husband. Sita's sister Urmila was abandoned by her husband Lakshman without saying a word.
Urmila spent fourteen years in deep meditation. She imparted the importance of detachment from all relationships in order to find her peace. Each one of them advises Sita to free herself from outside authority.
Yet, they understand that Sita won't be able to heed their words immediately. For wisdom comes with experience. And Sita was not left alone in any of her experiences. She may not have her husband for support but she had a sisterhood by her side.
My favourite story continues to be 'The Reunion' in which the Dravidian Surpanaka and Aryan Sita come together to form a bond of support and family. The story tackles the notion of beauty alongside nature. It transgresses the walls of physical beauty.
It shows that rejection leads to hurt, anger, and loss of dignity. But, when one is willed enough, she can build a whole new world for herself where she is free from the desire to be loved. Once such freedom is attained, companionship is not a compulsion. One is whole in her existence.
Surpanakha and Sita do not look at each other as competition. They are sisters who share a love for the forest. They have both found their home away from their kingdoms. They belong to nature.
Should Rama have a space in the stories of sisterhood?
The last story of the collection presents an internal monologue of Rama. It narrates the conflict between Rama, the person and the husband, and Rama, the upholder of Arya Dharma and Raghu Vamsa.
In my initial reading 7 years ago, I was annoyed to find that a man was given space in this collection that was so revolutionary for women. I wondered if we really need to sympathize with a king who cannot bend the rules to stand up with his wife.
However, when I read it now, I had a completely different perception. I could actually understand the helpless of such a man. It perhaps comes from engaging in conversations that state that we, as a society, have been focusing on raising our girls to be independent in every aspect but we haven't prepared our boys to be so.
I can now look at Rama as a lover who has been distanced from his wife by his accord as the King of Raghu Vamsa. The story evoked pity. I hoped for Rama to find an equally supportive network to do right by himself.
Sita had to learn to detach her existence from her husband as well as her sons. It does not change the fact that she loved Rama and was equally reciprocated. She indulged Rama and tried to protect his pride in every way possible.
However, upon attaining her liberation, she also made way for Rama to be liberated from his roles by sending the heirs of Raghu Vamsa to his court. When angry, she wanted to see him suffer. With wisdom, Sita wanted Rama to be free as well. That's the power of liberation, to make way for others.
In our country hetero-newly-weds are blessed to be like Rama-Sita, where women's independent existence is seen as ill-fated and shameful—especially in cases of separation after marriage.
The Liberation of Sita is a much-needed translation that shows women can truly understand themselves when they are detached from their roles when they discover who they are in the universe, and that their existence is not confined to gender roles.
They understand their worth, prioritize their peace, and in doing so, they set a standard for everyone to live up to to be a part of their lives. Instead of playing small, Volga's re-imagined characters from mythology state that they have found themselves in deep meditation, in art, in nature.
They have transgressed the realm of physical beauty to understand the beauty of nature, and by extension, of their existence. In doing so, they may find companions who understand the value of their peace and discernment in order to grow with them.
However, they are aware of their solitary existence is sufficient as well as complete.
Quite like the young Sita, I acknowledged the shared wisdom in my first reading. I was surprised and uncomfortable. Now in the last year of my 20s, many experiences later, I too have come to understand these women of Volga's re-imagination better.
I am sure that as I grow older, these words will continue to enrich my life. Such is the translation!
Favorite quote from the book

"I've realized that the meaning of success for a woman does not lie in her relationship with a man. Only after that realization, did I find this man's companionship."


Have you read these stories on sisterhood? What do you think of it? Drop a comment below and let us know!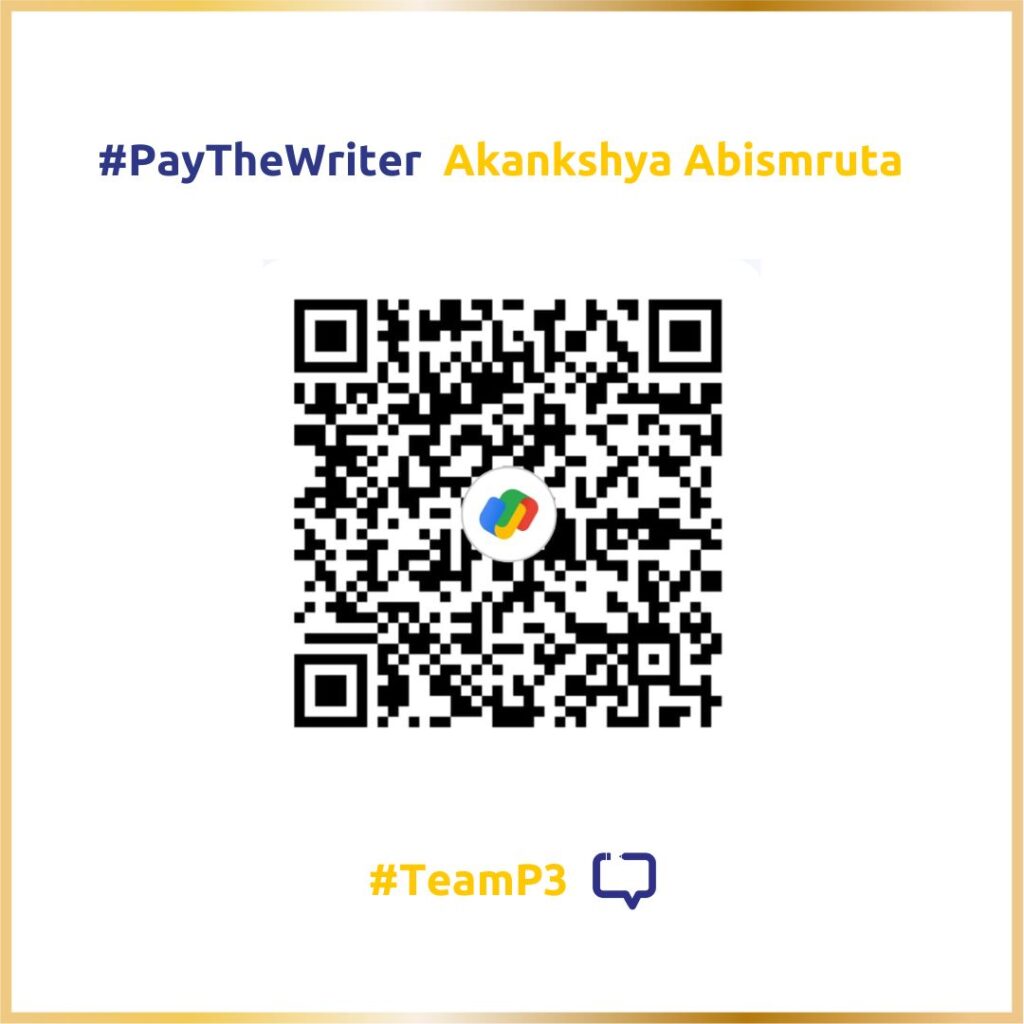 As part of our effort to compensate our writers better, we at Purple Pencil Project have launched the #PayTheWriter initiative, where readers can directly show support and appreciation for our wonderful team.
Scan or upload this image on your UPI app, and show them the love 😀