Memoirs and autobiographies have a charm of their own. They teach us, inspire us and help us look at the world around in different, more compassionate ways. With more and more memoirs being translated and published in recent years, memoirs by women have also come to the forefront.
These are powerful and elevating life stories that show us the grit, the strength and the struggle of these women, and remind us everyday why we must keep fighting to rise above the status quo.
Here are nine memoirs by women, translated from Indian languages:
Translated by Jerry Pinto
Malika Amar Shaikh poet Namdeo Dhasal's wife, and this book is primarily the story of their marriage. Shaikh was born to communist parents and had a happy healthy childhood and early adulthood, where she also came into contact with the activists and artists of Bombay.
She was very young when she fell in love with Dhasal and married him. This memoir presents the story of Shaikh trapped in a different world, trying to make herself heard as she dealt with a husband who was a drunk, a womaniser and an absent father and husband.
Ants Among Elephants is a powerful and award-winning memoir where Sujata Ghidla uncovers her family history. She was born in an untouchable family, and the caste system and its struggles find a place here, along with the story of her uncle who went on to be associated with the communist party. At its core, it is a family history of not one but many families in the country.
A must-read for those looking to understand Dalit plight in India, and how inhumane the caste system can be.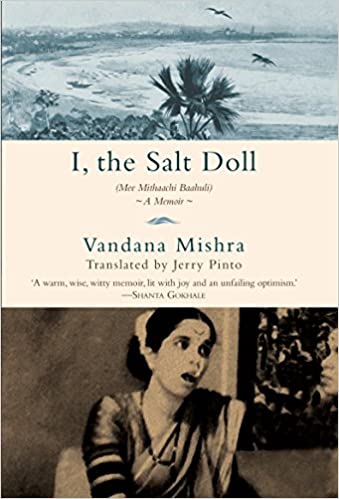 I, the Salt Doll is the story of Vandana Mishra, who was born Sushila Lotlikar. She had to leave her education and enter the Mumbai theatre scene in 1940. She became a popular name of Marathi theatre and later took on the moniker of Vandana Mishra after her marriage. This memoir is the story of her journey to stage through her marriage and back to the stage after a gap of 22 years. It is equal parts the story of a bygone era, when Mumbai was Bombay.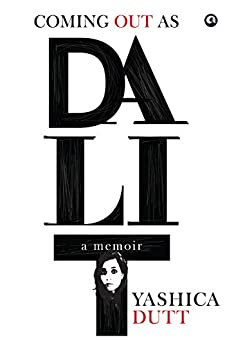 Coming Out As Dalit is a memoir by New York-based journalist Yashica Dutta who wrote this to document her experience of being – and letting the world know – that she was a Dalit.
She had hidden the fact from her friends and colleagues for over ten years and this memoir recounts the burden and the guilt of carrying this secret as well as her exhilaration when she shed her "faked upper caste identity". It becomes not just the story of Yashica but also a powerful book that raises questions and issues concerning the Indian society where caste discrimination is real, if covert.
Fallen, Standing is a powerful memoir which presents Valliappan's battle with schizophrenia. This book also becomes important because it is starkly honest and gives a first hand account of her struggles as well as her indomitable spirit. In a country where mental health and related issues continue to be taboo, this personal journey fills a void and raises valid questions. It also makes one ponder over not just the preconceived notions and ideas regarding mental health but also the labelling and treatment of people diagnosed with it.

First published in 1934 in Marathi, Smritichitre is the memoir by Lakshmibai Tilak, the wife of the poet Narayan Waman Tilak.
It tells of their marriage, the constant struggles over money, her conversion to Christianity after being disillusioned with orthodox Hindu practices and her life as a working woman in Mumbai after her husband's death in 1919. The life of this "spirited wife" and woman is a must read for all.
Translated by M Asaduddin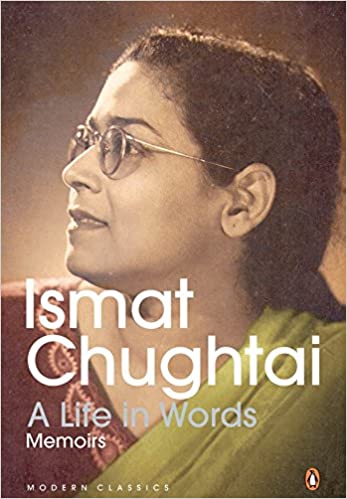 A Life in Words is the story of Chughtai's life, told in the quintessential Chughtai style. We see her as she grows up in a large Muslim family and we also get to witness her journey as a writer. Chughtai tells her readers how she found her style and voice, but also includes anecdotes that are personal in nature. Part serious and part humourous, A Life in Words is a fascinating book for every Chughtai lover.

Listen to Me offers a sneak peek into the life of Shashi Deshpande and her writings.
She tells the readers of her childhood, her life as a college student in Bombay, her life after marriage and her love for books and writing.
A memoir that blends her personal with her career as an author, Listen to Me becomes a book lover's delight and has been described as the quintessential "writerly memoir."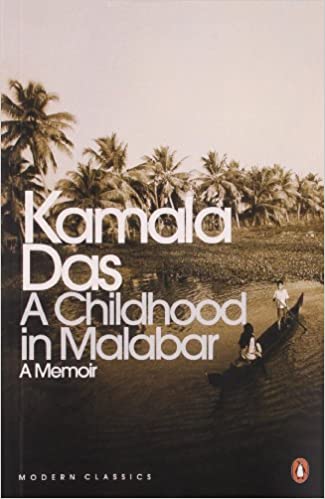 A Childhood in Malabar recounts the memories of time spent by Kamala Das and her brother in Kerala with their grandmother during the second world war. The memoir beautifully captures the experience of discovering and growing up in a new world.
As Das tries to understand this place which is her home – yet very different from her parents' home in Calcutta – she takes the readers on a journey to her childhood and we witness as she falls in love with this new place, the people and their stories.