Undoubtedly the first thing that attracts you to Bombay Balchão is its cover – filled with colour, and people – like the city of Mumbai itself. There was another reason for me.
We encourage you to buy books from a local bookstore. If that is not possible, please use the links on the page and support us. Thank you.
Having lived among Catholics for the first 20 years of my life, and with my convent schooling, I was also curious to read Bombay Balchão for more than literary reasons. It would be interesting, I thought, to see how the Coutinhos, D'Costas, Gomes' and D'Silvas of the book were similar or different from the D'souzas, Fernandes, Lobos whom I grew up with.
I learnt much, disliked some bits, and all in all was pulled into a micro-world that housed within it entire lifetimes and histories of a community – their homes, their stories, their joys, their tragedies, their quirks, and their insanities.
Plot points
Bombay Balchão is the story of the Goan Catholics, Mangloreans and East Indians residing in the fictional Dr D'Lima street, in the factually extant Cavel neighbourhood of South Mumbai.
It weaves the history of the city and the neighbourhood into the fictional world and lives of the residents of Pope's Colony.
In the beginning, we meet an ageing Michael in 2015 reminiscing about his childhood crush on Tracey D'Lima, and through it, get a glimpse of Bombay's history of the plague of 1896, with a mention of Dr Acacio Gabriel Viegas whose "resplendent statue outside the Parsi Library has forever made Goans gloat with pride."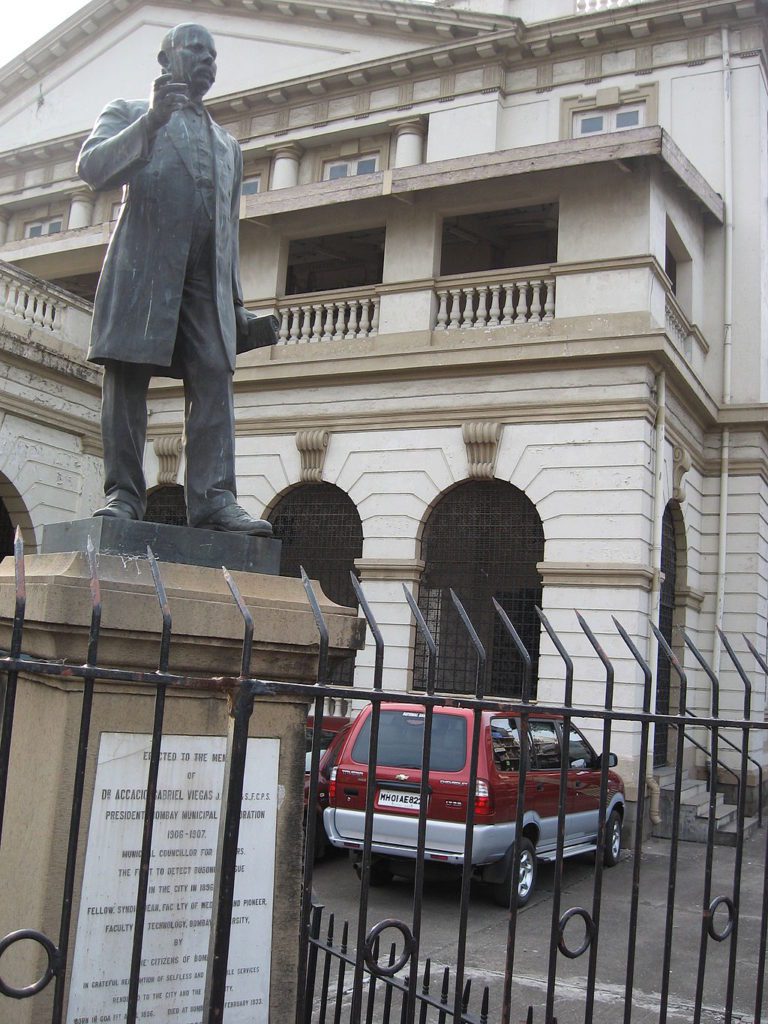 Bombay Balchão has a hyper-text characteristic to it – you jump from one community event to another, and each event highlights a character and a piece of Mumbai history.
From 2015, we go to 1958, when Annette Coutinho is getting ready to marry Joe Crasto; a bit of a controversial choice since Annette was Goan, a class considered higher than Joe's Manglorean heritage (though below the East Indian status within the community).
Each consequent chapter plays out like this; following a decaying marriage and an exorcism in 1997, Mario Lawrence's tragedy of 1944, another wedding in 1953, this time of Michael Coutinho and Merlyn Ermelinda, an affair of an unusual kind in 1972, a water crisis of 2003, an old-romance in 2007, a case of glory and pride in 1987, Benjamin da Cunha's life in 1976, the reappearance of people past in 2010 and finally, a sort of generational reunion in the final chapter titled 'Bombay Balchão'.
There were home finally. Michael. Ellena. Annette. Mario. And the ghosts of Joes and Benjamin. Isn't this what you call the circle of life? An infinite loop that carries people, their memories and their stories, and goes round and round before briefly making a halt at some place familiar? In this case, it was 193-A, Bosco Mansion in Pope's Colony on Dr D'Lima Street.
All in all, it feels like a movie montage slowed down. It can get a little confusing for the reader unaccustomed to non-linear narratives. While some characters are there from the very start, there are new ones we meet only towards the end, and their jumping in and out means there is no emotional investment in their life.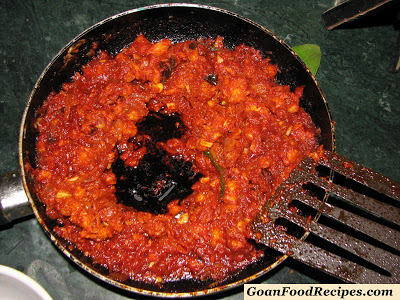 For better or worse, it is difficult to know where fact begins and fiction ends (unless you know Mumbai really well, which I don't).
The beauty in the details
Borges captures some of the quirks of the Catholic community. Words such as 'zhaavei', phrases such as "will bhagao me with the dandi" are peppered throughout. Readers are also introduced to traditional Goan dishes such as sorpotel and mutton xacuti, bhendi aani sungta chi kuddy or okra-prawn curry, and the titular bombay balchao, a prawn pickle.
If you have interacted with a Goan, you will see the peculiar way they end their sentences with the word 'men'. This too Borges captures, though she introduces a comma as in: "Arre, you're going nuts, men.." and the pause makes it feel like an afterthought. It's a small detail but it bothered me throughout the book!
Conclusion
It's a well-written book, with tight control on the pace, which sometimes reads a little rigid. There are several beautiful sentences capturing the passage of time, the central theme of Bombay Balchão, and paints a picture worth framing.
The cover is accurately representative, the characters incredibly real, full of flaws and quirks, and captures the daily life that is sometimes lost in bigger events, and this is Bombay Balchão's biggest win – in taking the mundane life of a people and giving it the historical gravitas it deserves.
There is a charm in knowing that this group of people attended the Western music festival at the Catholic Gymkhana or wore shoes from the S Bhang & Company in Colaba, or crossed the Chira Bazaar to go to school – and forces one to think back to their own memories of life in the city of dreams.
Favourite Quote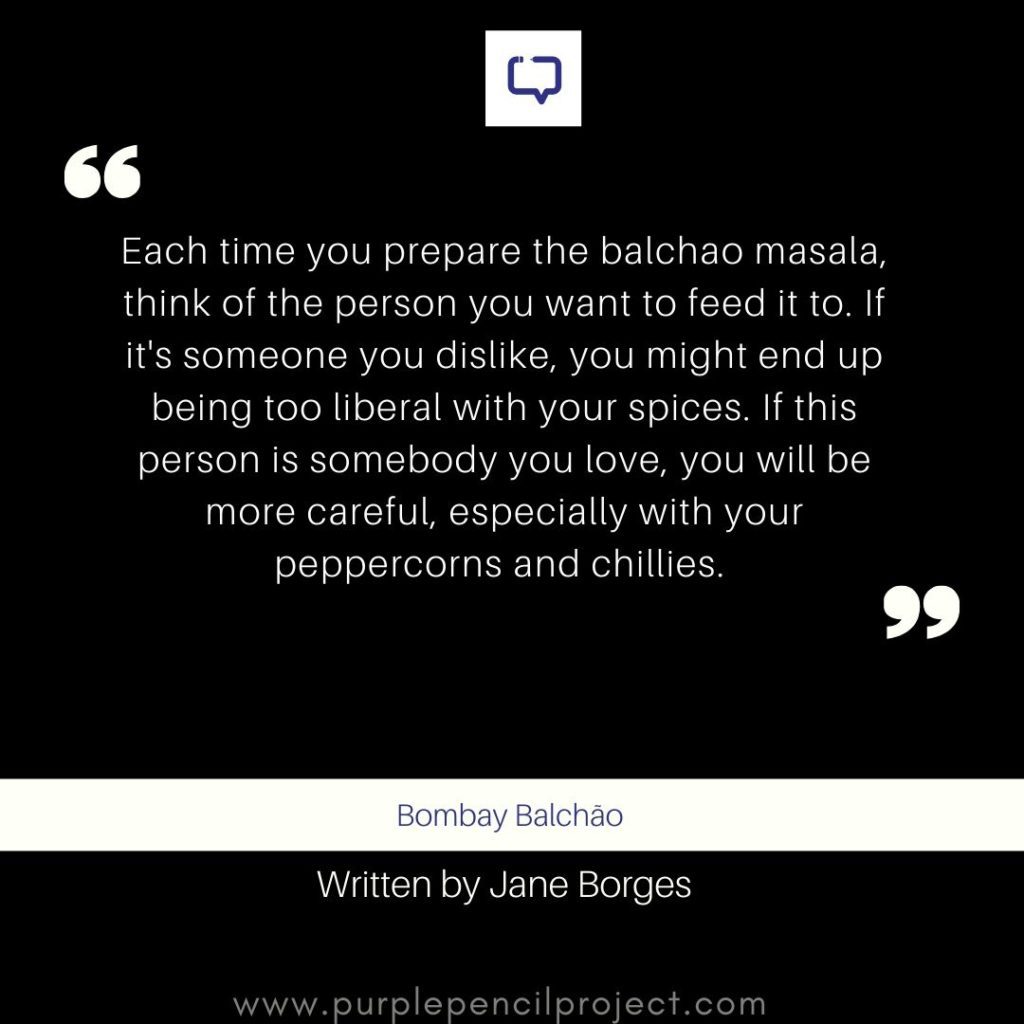 Final Verdict
"Michael and Joe's friendship had witnessed three lives in one short lifetime of just twenty-four years," writes Borges, and the reader experiences them in the space of 300 pages.
It's worth a buy and a read, especially for those who enjoy the city and community-based narratives.
Especially recommended for all Mumbaikars, aged 15 and above.
Read also:
Milk Teeth by Amrita Mahale, for the same sense of nostalgia, but highlighting a different part and community of Mumbai.