Situated between a sprint and a marathon, novellas are the perfect remedy for our shortening attention spans. Longer than a short story, and shorter than a novel, a novella contains the makings of just the right reading experience – a straightforward plot that does not meander, yet immerses you in a world entirely its own.
Whether you are going through reading slump, want to pick up the habit of reading anew or simply cheat your way through a reading challenge (admit it we have all done that!), the novella is your go-to form.
We list ten novellas by Indian authors you may want to start with.
The Aunt Who Wouldn't Die by Shirshendu Mukhopadhyay
Originally titled Goynar Baksho and translated by the ever-dependable Arunava Sinha, The Aunt Who Wouldn't Die is the delightful tale of three generations of women of the once affluent Mitra family – Roshomoyee, Somlata and Boshon, and their intertwined lives.
Roshomoyee is a child widow in the family who bears a grudge against her family members. She won't leave them in peace, not even after she dies.
Somalata is a strong woman who can't stand see her husband and her family sink into the abyss of poverty, and decides to take matters into her own hands. The third-generation Bhoshon is a free-spirited girl who is trying to figure out her life as she finds herself reluctantly falling in love with her neighbour.
At the centre of it all is a box of jewels that binds them together. The Aunt Who Wouldn't Die brings this trio together in a way that makes for compulsive and delicious reading.
Daura by Anukrti Upadhyay
Daura is a rich and evocative tale that mixes the elements of folk and magic realism. Set in Rajasthan, it is the story of a district collector (DC) who gets deeply involved in the lives of the nomads and the tribes of his area. So much so, that he finds himself falling in love with a mythical princess, who is a part of the tales of Sarangiya, a local character.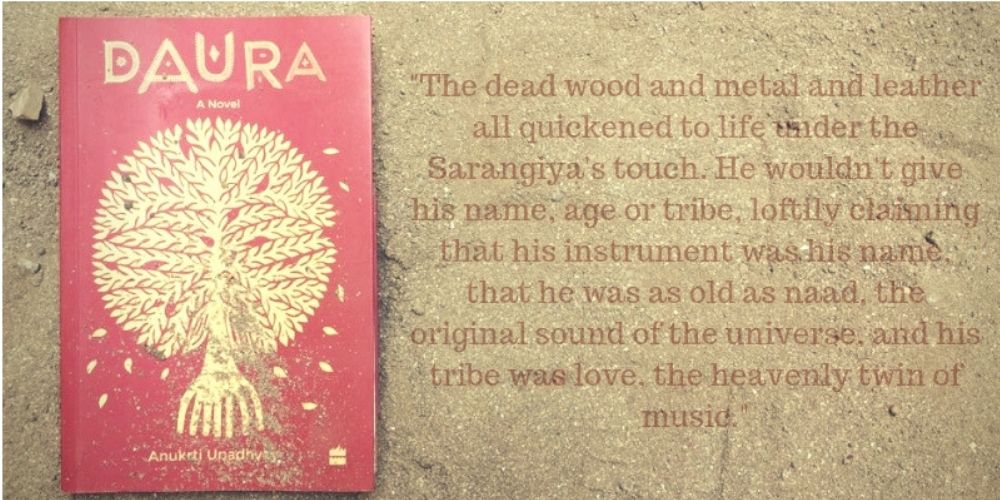 Narrated from the multiple perspectives of the various villagers as well as the district officers who are part of an enquiry against the DC, Daura is a short yet powerful read.
Don't Run, My Love by Easterine Kire
Don't Run, My Love by Easterine Kire is deceptively simple novella set in Nagaland and steeped in Naga culture and myths. Atuonuo and her mother Visuenuo lead a tough yet satisfactory life in Kija, a Naga village. Their peaceful life is upturned by the sudden appearance of young hunter Kevi, who falls in love with Atuonuo.
When Atuonuo turns him down, he turns into a menacing threat for the mother-daughter duo. Don't Run, My Love is both – a timeless fable of the victory of good over evil as well as a modern tale of a woman's right to reject a man. In less than 90 pages, Kire gives us a picture of Naga life and customs as well as lush descriptions of nature that evoke and sustain the mood of the book.
A Flight of Pigeons by Ruskin Bond
Ruskin Bond takes his readers to the revolt of 1857 in his novella A Flight of Pigeons. Mariam Labadoor runs for her life with her daughter Ruth after her husband is killed in the revolt. The duo is taken in by Lala Ramjilal who tries to keep them safe. When Javed Khan comes to know of this, he takes them away forcefully. But he is motivated not by the urge to kill but love, as he wants to marry Ruth.
The novella, written in a style different from his usual, is the story of what happens to these two women in the aftermath. As Bond points out, this book is inspired by real historical events and becomes a must read for lovers of historical fiction.
Ghachar Ghochar by Vivek Shanbhag
Translated from Kannada, Ghachar Ghochar is the story of a dysfunctional family that is sure to keep the reader hooked. Told in first person by an unnamed narrator, we see the rise and fall in the fortunes of a family.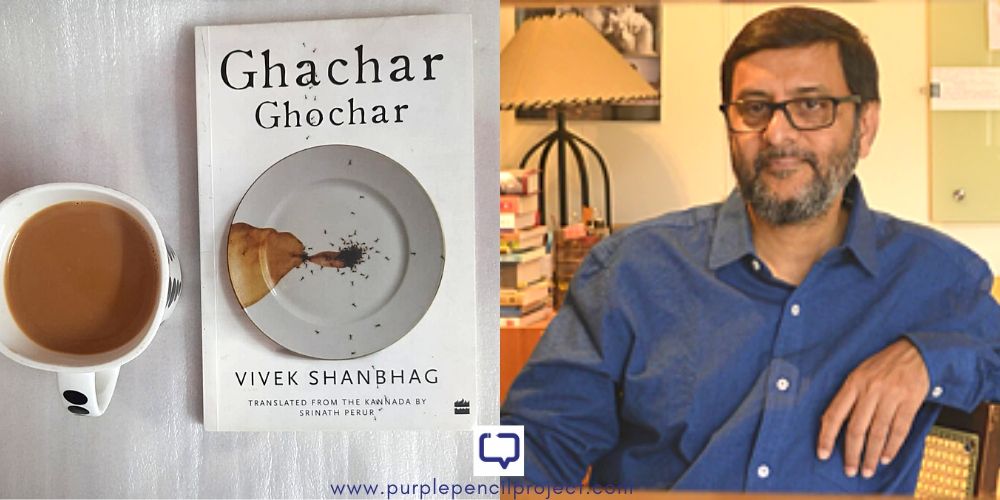 As they go from rags to riches in a short span of time, they become close knit only in the way that members where fortunes are dependent on one member can be. As new members enter this family through marriages, the shifts in power balance and alliances reach a point where it all becomes threatening and menacing. A short read that carries a punch, Ghachar Ghochar is not to be missed.
Dweepa by N.A. D'Souza
Dweepa is one of the first Kannada works that talks about the environment. and the cost of modernisation. When the Sharavathi Hydro Electric project comes into existence, it erodes the traditional lifestyle of those living around it.
With its focus on five families – three of landlords and two of labourers – this novella offers a glimpse into the world of power, greed and corruption that engulfs them in the aftermath of the project and threatens not just their livelihood but also their sense of self. The novella raises uncomfortable questions regarding progress and its price.
Traitor by Krishen Chander
Traitor, originally titled Gaddaar and translated by Rakshanda Jalil, narrates the story of star crossed lovers in the time of partition. Baijnath is a married businessman in love with young Shadaan. They both meet furtively in Lahore until lines are drawn across both nations and bloodshed begins.
This marks a turning point in the lives of both the characters. As the political disrupts the personal, Baijnath has to leave Lahore. The waters of Ravi are coloured crimson with the blood of the innocents and vengeance rears its head in Baijnath too. Traitor gives a peek into one of the most harrowing times of Indian history.
Mother of 1084, works of Mahasweta Devi
Mother of 1084 is one of the most powerful and well known works of Mahasweta Devi, and perhaps the right place to begin exploring her works. Translated from Bengali by Samik Bandopadhyay, the novellas is the story of a mother who recounts the pain of losing her son on his death anniversary.
The identity of her son becomes the number 1084 – the number of his corpse in the morgue. Set against the turbulent times of the Naxalite revolution during which many young men lost their lives, this book illustrates a mother's love and grief over her dead son.
The Heart Breaks Free and The Wild One
Ismat Chughtai's reputation mostly rests on her short stories like The Quilt but her novels and novellas capture the essential female experience with equal ease and aplomb. The Heart Breaks Free and The Wild One are two novellas published together that deal with quintessential women's questions.
The Heart Breaks Free gives its readers the story of two women in love, bua and Qudsia apa – as they are affected by the social circumstances around them.
The Wild One is the love story of the servant girl Asha and her master Puran, a love which can go on in the shadows but won't be accepted in the open.
These novellas brilliantly portray the situation and treatment of women in Indian society, and serve as a great place to start exploring Chughtai's universe beyond her short stories.
Three Women by Rabindranath Tagore
Three Women is a collection of three novellas by Rabindranath Tagore – The Broken Nest, Two Sisters and The Arbour. All three novellas are women centric and explore the lives, hopes and dreams of women caught in different lives.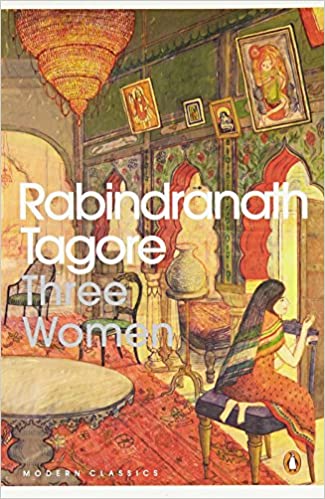 With his trademark insight and understanding of women's psyche, Tagore brings alive the worlds inhabited by Charulata, Sharmila and Neeraja as they are tormented by love in one form or the other as they try to emerge unscathed in a man's world. If you desire to read Tagore's fiction but aren't sure where to begin, this is the collection to start with.