While we have a long way to go on talking about mental wellness and mental health, there are surely steps being taken in the right direction. And a good barometer of it is our literature; more and more authors are tackling the theme of mental wellness and mental health. Because literature is a great starting point, here is a ready-reckoner on books about mental health.
These books sensitize readers to the impact that mental health can have on one's own life and those around them, and in its own way, help break the tabboos around the topic.
Published by Aleph Book Company
No list on books about mental health can be complete without Em and the Big Hoom. Set in the middle-class household of a family in Mahim, Mumbai, the little Mendes boy narrates his mother Em's uninhibited love for life, and her visits to the hospital for attempts at suicide. His father, the Big Hoom, tries to find a balance to the effect of Em's bipolar disorder on the family, and hold his loved ones together as best as he can.
Having first been written by Jerry Pinto as his own memoir, then converted to fiction for personal reasons, the authenticity of the emotions is palpable. Sincere, moving, yet never overly sentimental, the book has won multiple accolades including the Sahitya Akademi Award and The Hindu Literary Prize among others.
Published by Speaking Tiger
This collection of 13 accounts by different families is testament to how literature and art help heal the human mind soul. Jerry Pinto's Em and the Big Hoom, for which he drew upon his own life and mother who suffered from bipolar disorder, gave comfort and security to many other families to open up about their own stories.
Bravely sharing their personal trials with Jerry and the world, this book, while not offering answers, gives reassurance that you are not alone. Though mental illness can seem like a dark place even for the caregivers, full of hurt, there is hope and light to be found.
Published by Harper Collins
This is an intimate account of Gayathri's relationship with her father written after his passing. The memoir courageously speaks up on matters we prefer to sweep under the rug – mental health and, seeing the flawed human under the parent.
Prabhu's father, with whom she was always at loggerheads, suffered from depression but lived in denial, through the façade of a charismatic personality and reliance on alcohol.
His rage and manner of coping affected the way Gayathri dealt with her own clinical depression in later years. Even through suicidal thoughts, abuse, miscarriage, and divorce, Gayathri found the strength to face her demons, with a little support from her dog, and came to terms with her relationship with her father and herself.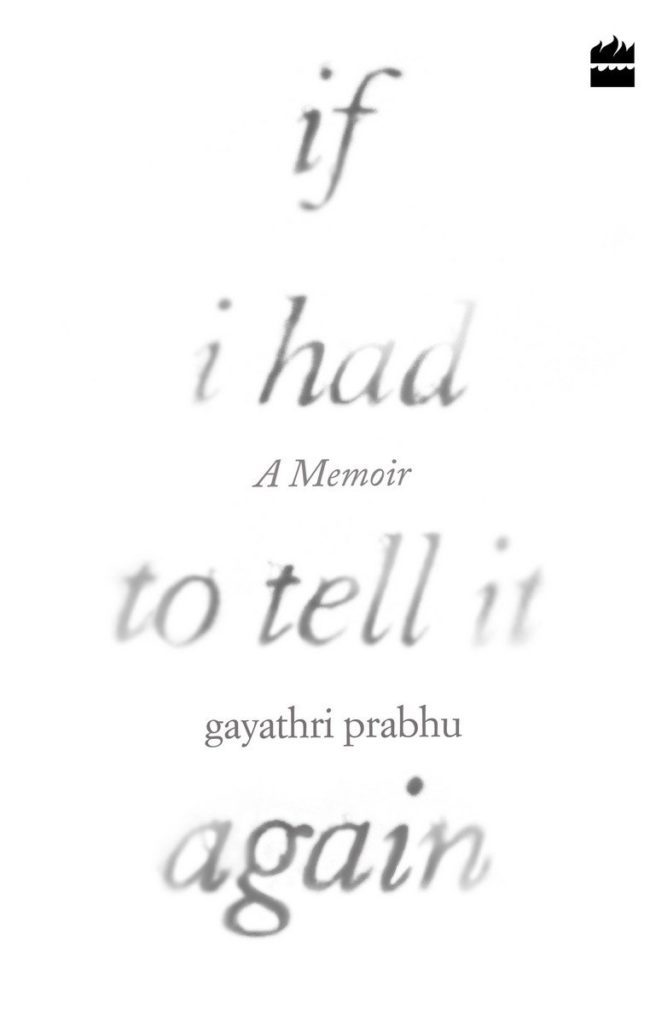 Published by Juggernaut
This is another book on mental health, a memoir by famous Hindi writer and playwright Swadesh Deepak. He calls the book a collage of his 7-year-long battle with bipolar disorder. The book speaks of grit to put mental illness behind oneself and the strength to look back at it and write its story.
Published by Niyogi Books
A translation of the renowned Kannada novel 'Anchu', Brink is a fictional story of Somashekhar in love with Dr. Amrita. Swinging between outbursts of rage and mood swings due to depression, Amrita hurts Somashekhar despite his sincere devotion to her. The intense and riveting story, also a beautiful love story, explores Somashekhar's attempt at helping his love overcome her illness. Read our review of the book here.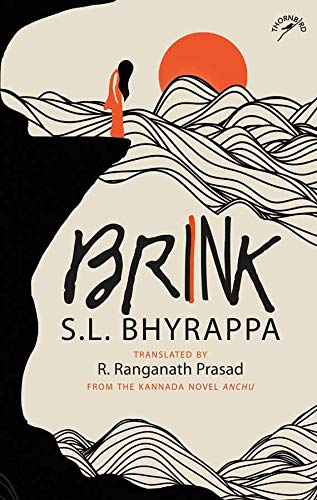 Published by Sristhi Publishers & Distributors
Life is What You Make It is another best-selling fictional love story set in the 1990s. Certain disturbing events in the protagonist Ankita's life lead to the development of bipolar disorder. With her perfect life of supporting friends, possibilities of love, and academic success suddenly torn apart, Ankita must re-stitch the shreds. A narration of great spirit and determination, the book is recommended for anyone in need of inspiration.
Published by Penguin Books
To journalist-editor Shreevasta Nevatia, writing his memoir was cathartic for his decade-long oscillation between euphoria and depression. Diagnosed with bipolar disorder at 23, Shreevasta lets us in on a personal journey from a traumatic past and conflict with self to finding resolution. Poignant yet witty, How to Travel Light is at once gripping and eye-opening.
Published by Rupa Publications
Sepia Leaves is a fictionalized version of a true story set in Orissa during the Emergency. The narrator, a little boy called Appu, is forced to forsake his childhood to assume the role of caretaker for his distant father and schizophrenic mother. Years later, on the passing of his father, he finally comes to terms with his dysfunctional family and mother's mental illness while going over old letters, diaries, and picture albums. Difficult to read and difficult to put down, the novel is honest and leaves the reader with hope.

Published by Harper Collins
The second novel by acclaimed writer Manu Joseph is a quirky and dark story of a Malayali family set in 1980's Madras. Ousep Chacko, an unsuccessful journalist, obsessively tries to uncover the mystery behind his 17-year old son Unni's death. Through his son's comic strips, Ousep discovers that the fall was no accident. Oblivious to his son's suffering when he was alive, Ousep is still unaware of his wife's battle too.

Published by Penguin Books
Shaheen Bhatt's debut novel speaks about her own struggle with depression and anxiety from the age of 13, formally diagnosed at 18. Coming from a famous film family, Shaheen's story is susceptible to dismissal on account of her affluent background.
However, acknowledging her privilege, Shaheen reclaims her story and aspires to be more than just her labels. Philosophical and heartfelt, her memoir is another comforting hand for those still suffering in silence.