The tenth edition of the Tata Literature Live Festival was held from 14th November to 17th November, 2019. #TataLitLive always brings a plethora of insightful perspectives from a variety of authors across genres and formats. It is a networking haven for aspiring writers and literature lovers.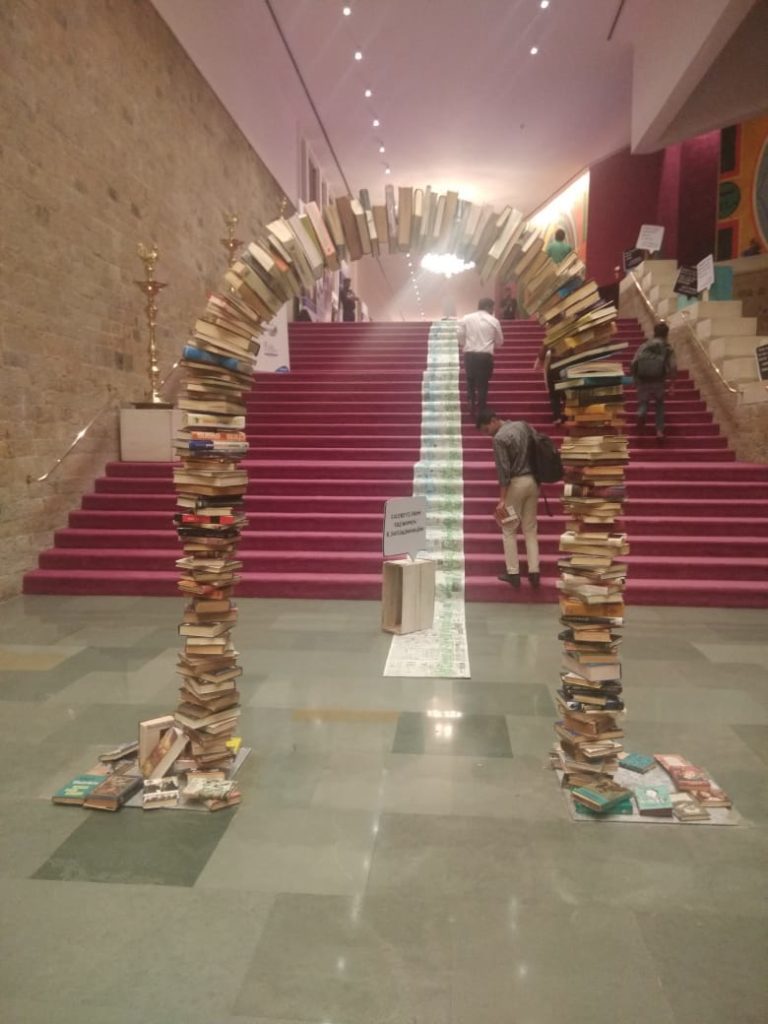 Workshops, book launches, panel discussions and conversations were open to registrants to attend at Title Waves, Bandra and NCPA, South Mumbai. At the NCPA venue, book exchange stalls, a reading room area provided by Penguin Random House stacked with its classics, a 'Tea with Authors' open for all lounge, innovative concepts like the 'tree of notes' and mailing a postcard to your favourite author made for a very vibrant atmosphere.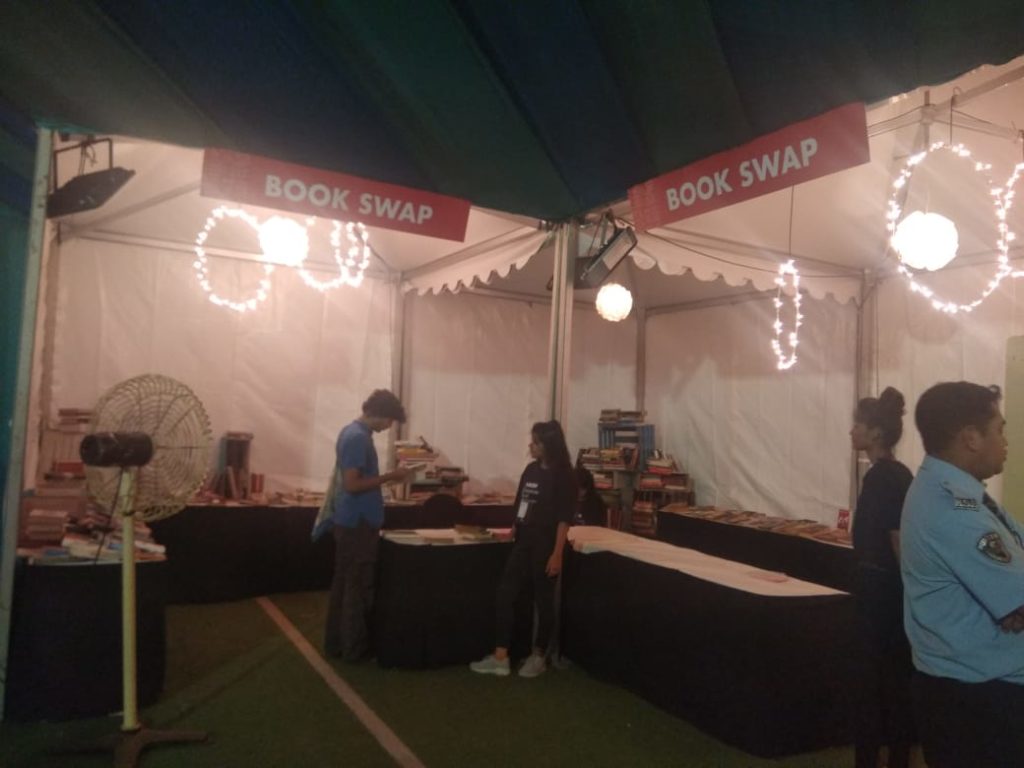 An elite class of diverse writers graced the many eventful talks like Anthony Horowitz, Salil Tripathi, Nemat Sadat, Perumal Murugan, Amrita Mahale, Manu S. Pillai, William Dalrymple, Arshia Sattar, Madhavi Menon, Rakhshanda Jalil and several other notable authors. The schedule was extremely tight with only a half hour break between sessions, with the aftermath of each holding a book signing by the respective author.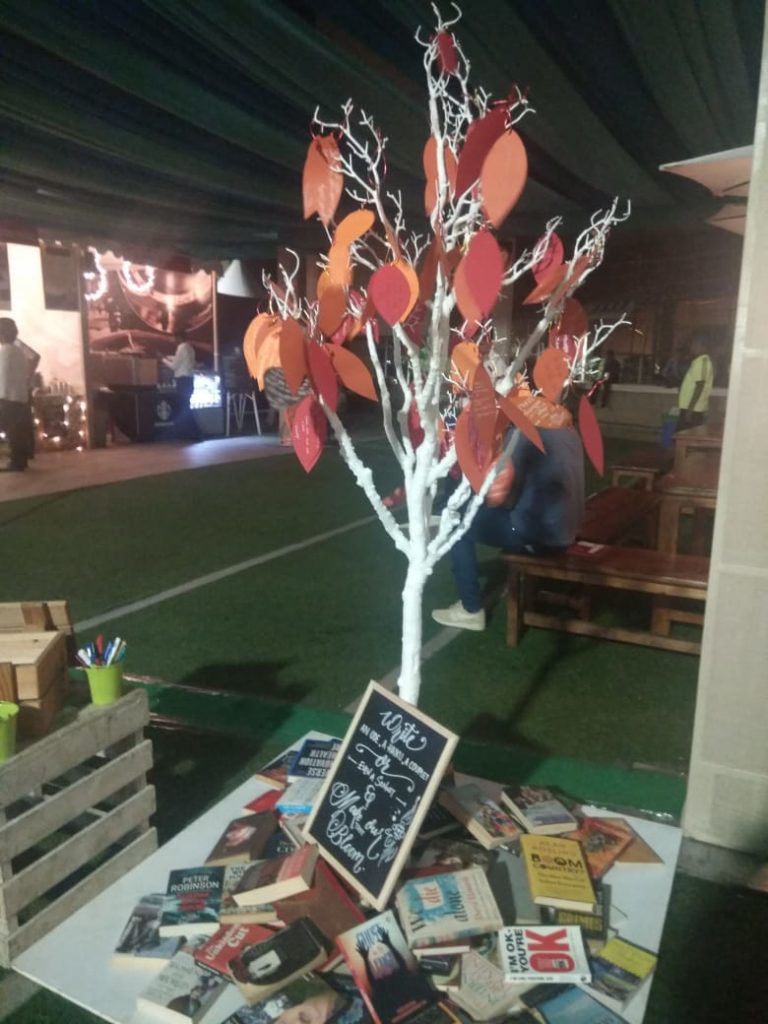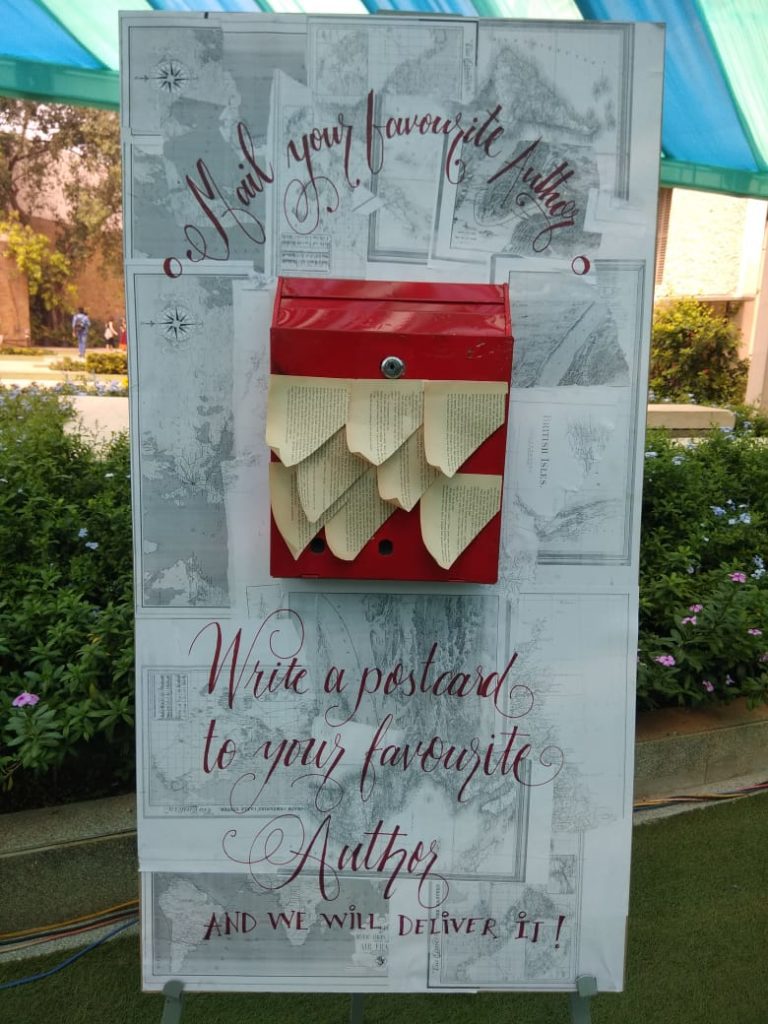 K. Satchidanandan, who was the Poet Laureate of this #TataLitLive edition, rapped his poem, 'Walk Walk' in his Poet Laureate Ceremony, all in one breath!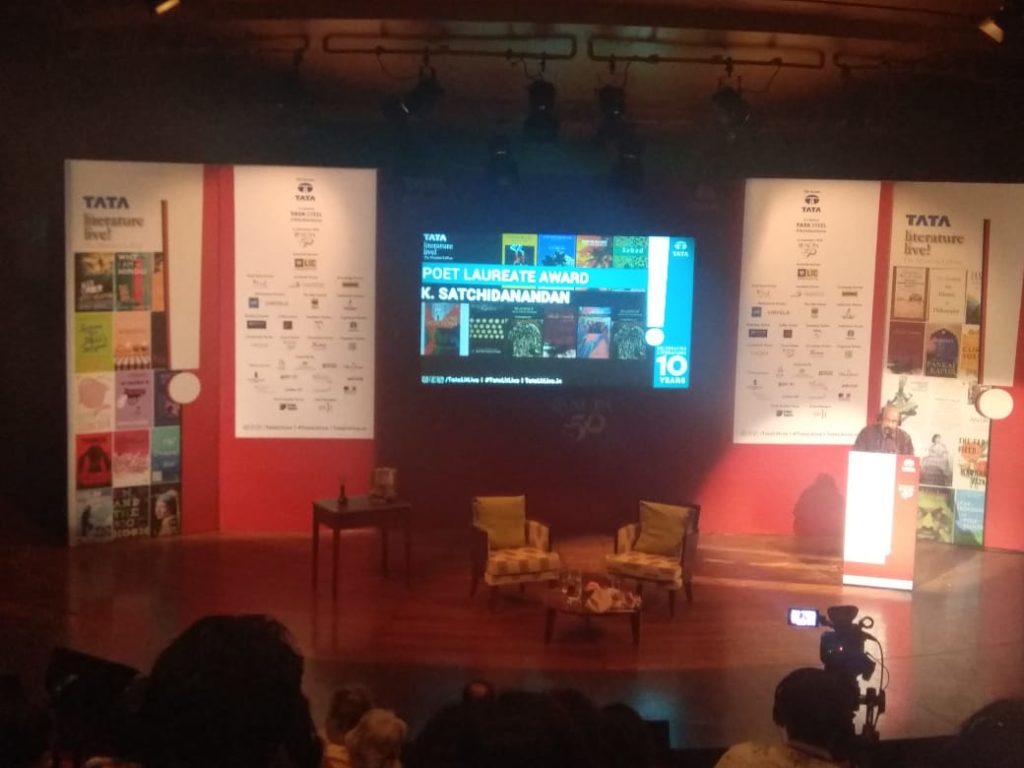 In the panel discussion, 'Words of Inspiration', writers Anthony Horowitz, David Vann, Patrick Deville and Yvonne Owuor shared how the library was a refuge for them as children and reading, a way to escape – all with a heart-warmingly relatable yet extremely realistic portrayal of a writer's makings.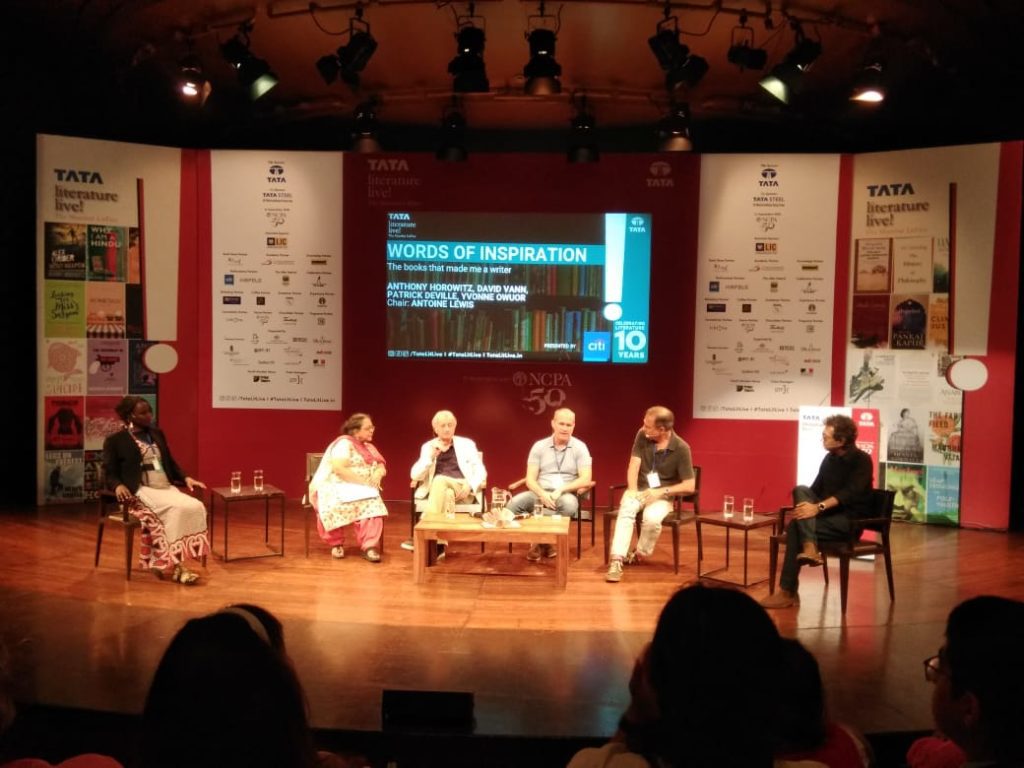 Opinions of authors from different backgrounds on Salman Rushdie's book, 'Midnight's Children' in the discussion titled, 'Book In Focus : Midnight's Children' elicited intriguing thoughts and the most scandalous of Bollywood trivia and gossip from Sunil Sethi.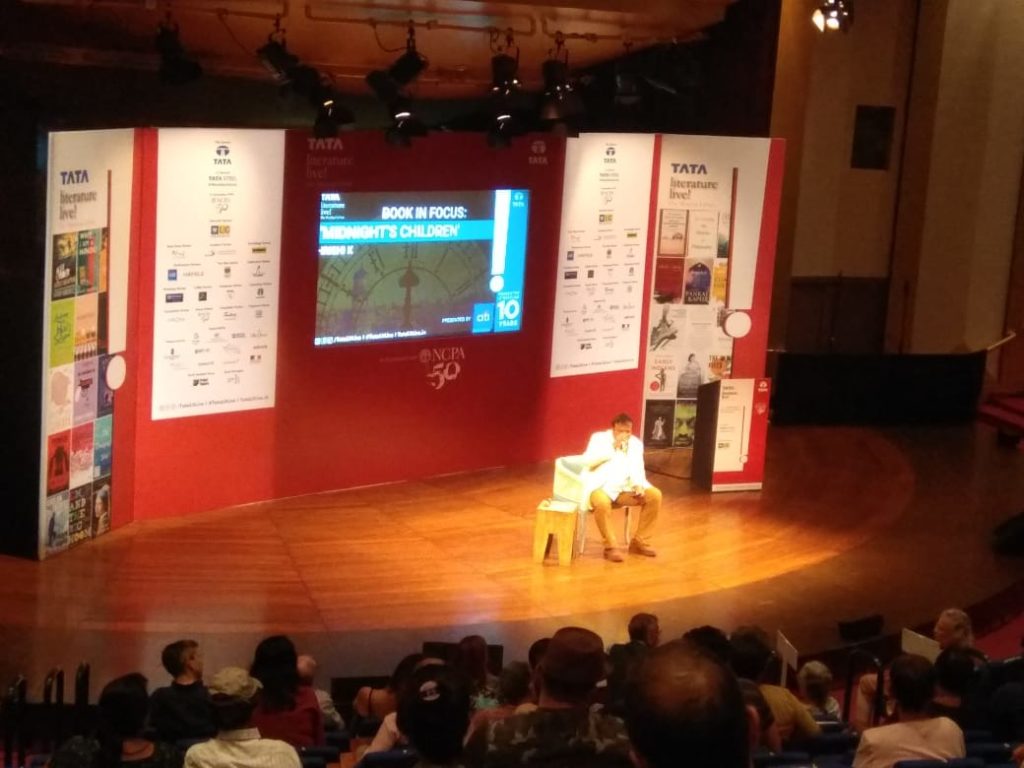 The talk titled, 'Word Count' braved the magnanimous question of the short story versus novel formats with regard to both, publishing needs and the author's creative writing style, discussed in detail by Eshkol Nevo, Jayant Kaikini and Sunil Sethi. Mr. Kaikini, who is pro-short story only, aptly described this dilemma – 'A novel is a marathon, I only like short sprints'.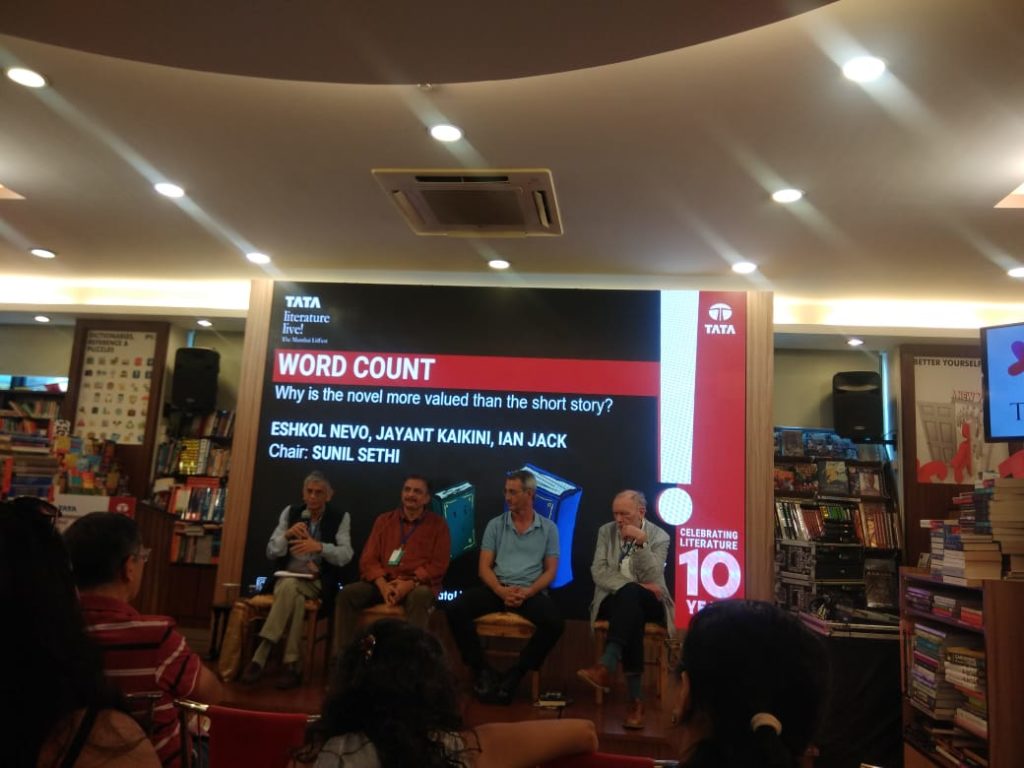 The combination of Rakhshanda Jalil, Salil Tripathi, William Dalrymple and Vir Sanghvi in 'Sight, Sound, Smell' culminated into a dynamic discussion, especially with Jalil's terrific views and a reading by the authors of their respective travelogues. What rich quality literature this session had, interspersed with background knowledge and interesting facts about each of the places these authors visited.
A uniquely educative session, 'A History Of Women And Gender In Comics' entailed presentations by comic experts Aarthi Parthasarathy and Arun Prasad. It was enlightening in the sense that it revealed the most misogynistic elements of our society, over the years, without using words.
'No Experience Required' explored the pros and cons of self-publishing and the trials and tribulations of getting published, with Manasi Subramaniam, Senior Commissioning Editor at Penguin Random House India, asserting that, manuscripts do get picked up from the slush pile.
The most entertaining event was 'You Cheeky Devil' with RJ Hrishi K holding a literary quiz with several rounds between teams of Arshia Sattar, Peter Griffin and Manasi Subramaniam, Manu S. Pillai, with the latter losing horribly to the former amidst 'cheeky' comments and much guess work.
A house-full session with people standing at the back was 'The Great Game' which revolved around the what ifs of Indian History, rendered by the vivacious speaker William Dalrymple and Manu S. Pillai. It was a revelation of alliances after alliances collapsing, leading to the future as we know it today.
Tata Literature Live Festival was an experience in itself and served as literary fodder for readers and writers seeking intellectual stimulation, coffee and great books.