#InsideEdge is a series of interviews with publishing professionals in India.
***
Here we speak to Rashmi Menon, Managing Editor of Amaryllis, the English imprint of Manjul Publishing.
Why did you want to be in publishing? What are some common myths about the industry?
Rashmi Menon: I LOVE books. I've been a bookworm since childhood and by the time I reached the age where I was supposed to decide on a career path, I didn't know much but I was sure it had to have something to do with books.
There are many myths about our industry, but I'd like to let the intrigue and the 'mythology' stay alive 😉
I can tell you about the one that irritates me the most, though: people think you have nothing much to do except read the manuscript and correct the grammar; there is so much more to editing in particular and the entire publishing process in general.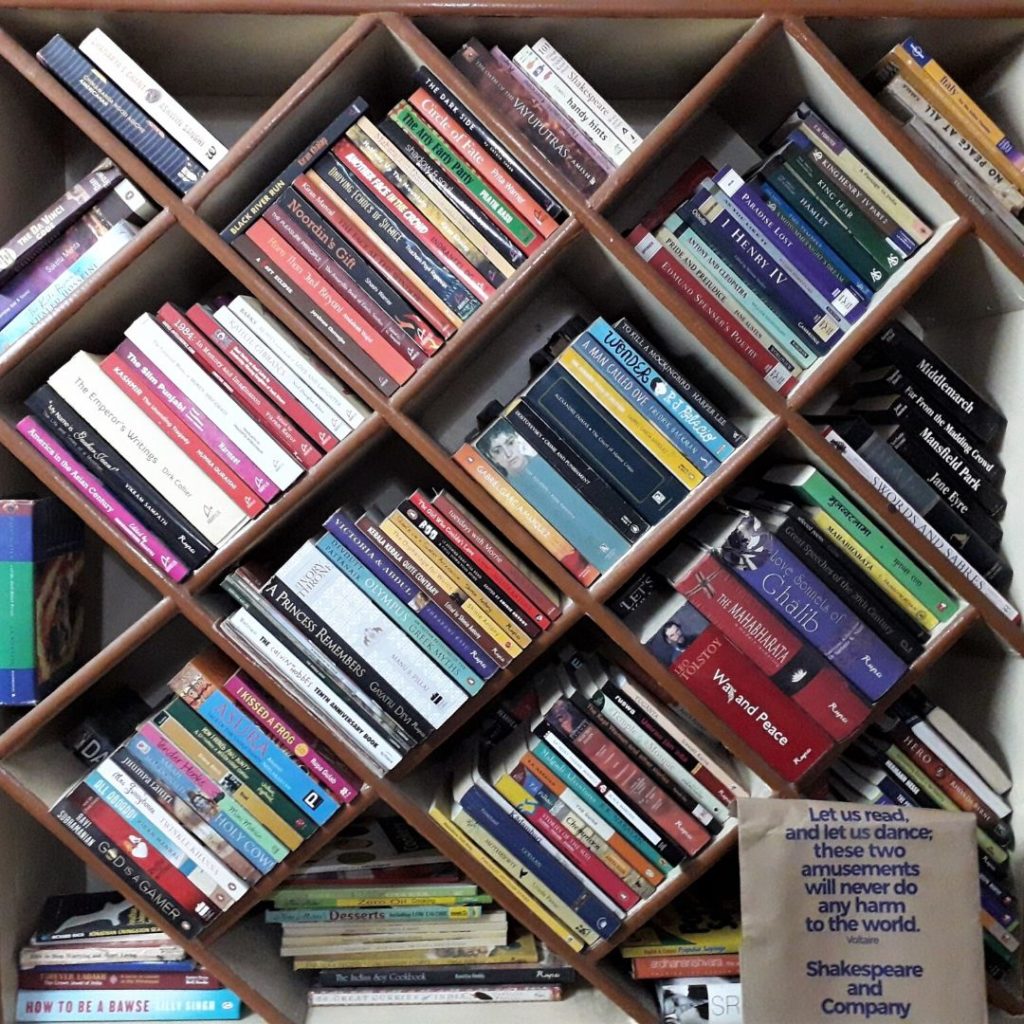 Are there some things you'd want to tell those who aspire to make a career in publishing?
Rashmi Menon: Publishing encompasses many departments. You could be a copyeditor, a commissioning editor, handle foreign rights, be a book cover designer, a marketing professional, work in the sales and distribution department, handle contracts, and much, much more. But since I've been connected mainly to the editorial and marketing departments, my advice would pertain to those.
For starters, join our world only if you are really passionate about books and the creative processes that surround their birth, and not if you're equally passionate about making money!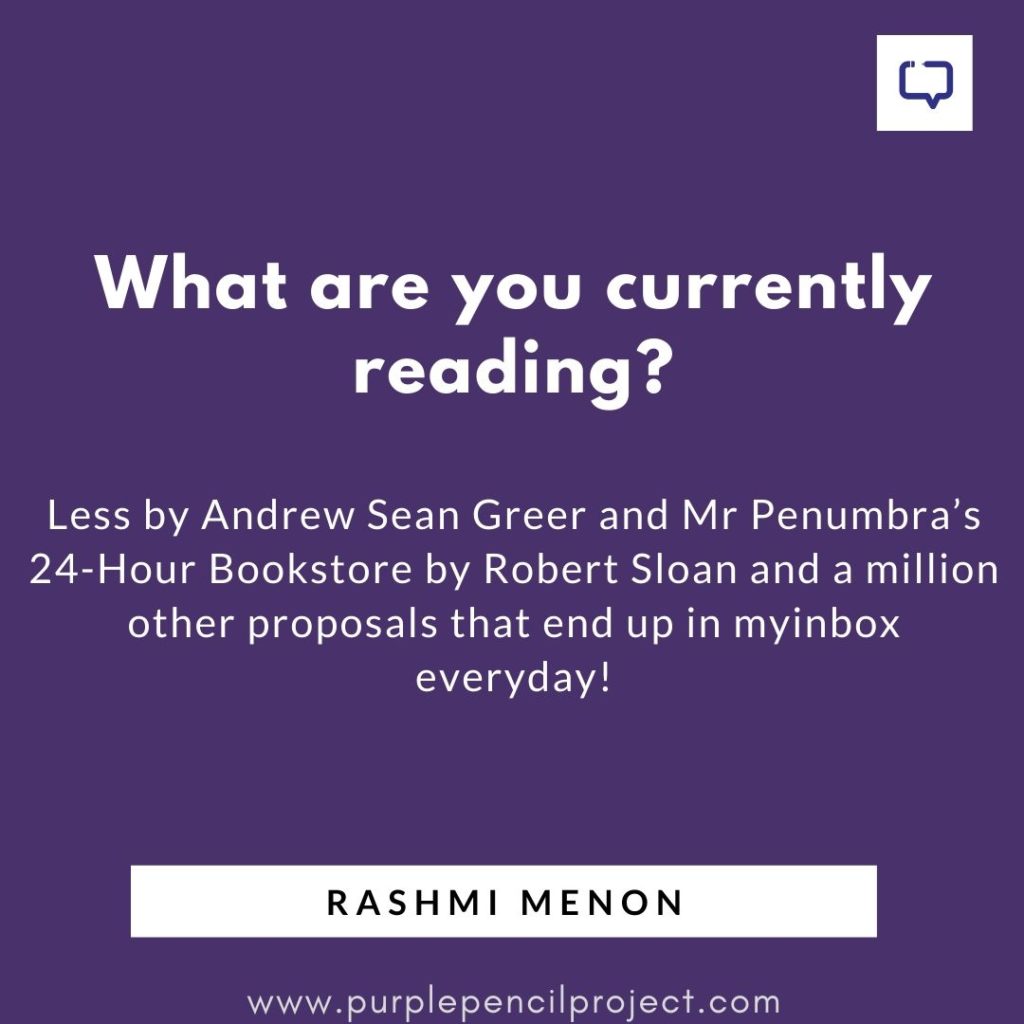 Be thorough with your grammar, practice to develop a sharp eye for detail, learn to question and always be on the lookout for loopholes.
Be ready to keep learning at every stage. No matter how high you might be in the pecking order, hard work and constantly looking out for new ideas are part of the game.
A book is like a baby – it requires nurturing and demands a lot of hard work to make it grow from its nascent stage of being a raw manuscript to finally sitting proudly on the shelf of a bookstore.
Diplomacy and learning to sugar-coat your sentences while drafting emails or typing editorial suggestions or handling anxious authors also go a long way in ensuring a smoother road.
Are there books about books, or publishing, or being an editor that you would recommend?
I'd also like to recommend a web series called 'Younger'. It's based on a book with the same title, written by Pamela Redmond Satron. Though the series is set in New York, it's a more or less realistic window into the publishing world.
Do you have to sometimes choose between your creative sensibilities and
commercial decisions? How do you approach such situations?
Rashmi Menon: Yes, I do. I approach such situations the way they have to be – by being practical and knowing that the customer is the king.
How have you seen the publishing industry change in the last 10 years, in terms of the stories it encourages, the kind of money authors make, how they are represented, etc?
For instance, I have seen sometimes authors now have to anchor their own marketing and promotional activities. What do you think of these changes?
Rashmi Menon: The main change I've seen is the embracing of the digital. Ten years ago, we were more or less completely dependent on newspapers and magazines to review our books and spread the word. Book launches were very common and so were larger advances.
Our dependence on literary agents for good quality books was not as much as it is today. We used to find many gems in the slush pile and most editors marked corrections on printouts after making all the major changes on the word document. Now everything is digital. We have bloggers, vloggers, influencers, celebrity tweets, Amazon marketing campaigns, Insta live chats, Facebook and so many other digital mediums to spread the word about our books and authors. It's all about being seen and heard.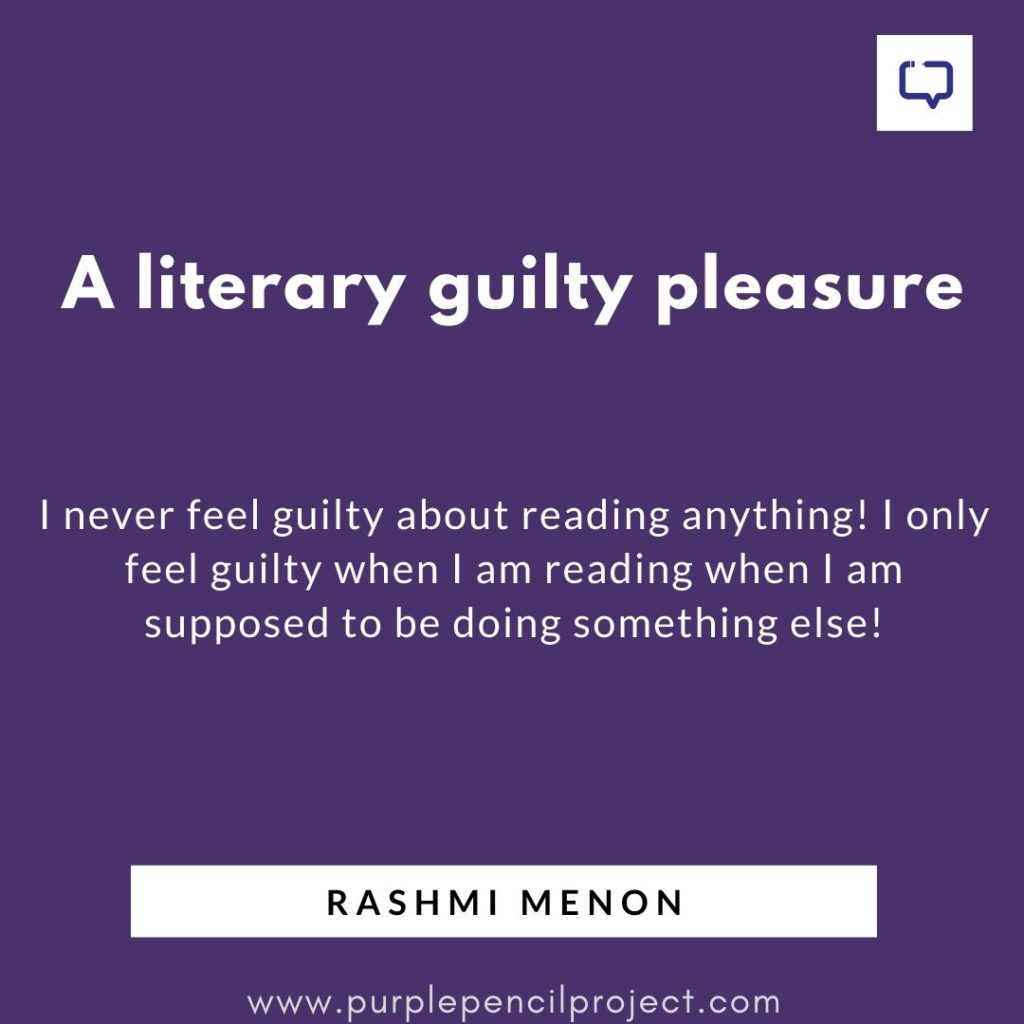 We now edit on PDFs (I still prefer the good old-fashioned printed proofs for the last round of proofreading, though). The advances and royalty percentage are not as high as they were say seven or eight years ago. And there's also a boom in the regional language translations of English books.
As far as encouraging new voices and stories are concerned, I think every publisher is trying its best to do that but we are not as experimental as we used to be. The focus is now more on non-fiction and especially books in the self-help or mind-body-soul categories. Those seem to be a safer bet, commercially speaking, in comparison to say a literary fiction.
People are living very stressful lives and the trend shows that readers are more interested in books that somehow help them better themselves or find inner peace. There is also a huge interest in mythological fiction and stories that provide an alternate point of view.
And yes, authors are pitching in for marketing efforts. That is necessary because most publishing houses have small teams which somehow manage to bring out quite a few books a month. Not every book can be given an equally aggressive push by the equally small marketing team. So when the author pitches in, it's a win-win for both the author and publisher. In today's times, it is important for the author to have an online presence. The author and the publisher need to work together to ensure a book is successful, commercially and otherwise.
Indian literature, and by that I mean published in English for now, seems to have some genres that either seem wholly absent, or we don't see much good in it – I am thinking of YA literature, fantasy that does not have mythological characteristics, even a good literary romance. Some of the books which are there, seem derivative of Western canons. Is that true, and why are these genre-deserts?
Rashmi Menon: I don't think that's entirely true. Yes, the Indian readers haven't taken a fancy to fantasy that does not have mythological references but within the books that we bring out, there are many that I call 'genre benders'. They fit nowhere and yet find an eager audience. They are a mix of quite a few genres and that makes them special.
And why do we have to be like the West and like the genres that work well there? And for the books that you think are derivative of Western canons, I would replace that by saying they are 'inspired by' Western canons.
What are the kind of stories Indians do want to read?
Rashmi Menon: I don't think there is one answer to that. The trend right now is narrative non-fiction and self-help. But I do think that Indian readers are open to experimenting with genres.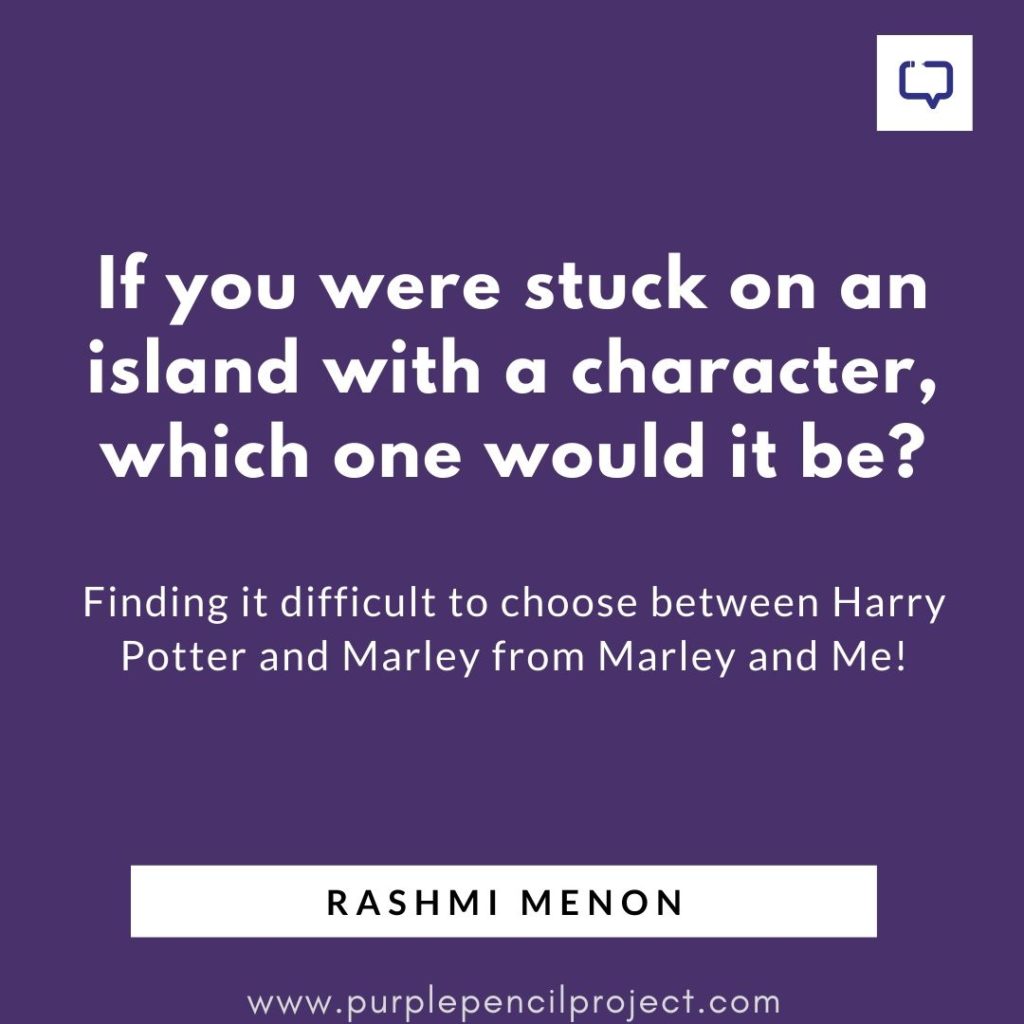 A lot of what we 'like' and 'don't like' are influenced by the success of marketing campaigns. If your book is marketed well (no matter which genre), there are high chances of it being accepted and liked by
readers.
What are some of the tips you would give debutante writers who want to be published?For starters, when you send your proposal to a publisher; what are the things they should make sure they have covered before
they send a manuscript?
Rashmi Menon: A short, pleasant cover letter (that has no typos), an interest-inducing, well-written but brief synopsis and a note regarding how they too can help in making the book a success.
What are some of the challenges of helping new authors develop book
ideas?
Rashmi Menon: That depends on the nature of the author. Some are open to changes and enthusiastic about working on your suggestions. Some are not and take things personally, which I understand because it is never easy to take criticism. The challenging part is to convince them to believe in the necessity of and the value in the editor's suggestions.
How do you discover new authors?
Rashmi Menon: Sometimes new authors discover us and at other times we discover them through random conversations at a party or a literary event, an article in the newspaper's editorial page or the pages of a lovely magazine, or even in an unsolicited manuscript submission, for that matter.
Many people don't even realize that they can write. It is especially
satisfying when you discover such talent, encourage and guide them to write and finally get a manuscript out of them.
How does one make the decision to wait for a traditional publishing house or try being self-published?
Rashmi Menon: That's tricky and that depends on how patient you are! There are pros and cons to both.
In 2018, you represented India at the Frankfurt Book Fair – Could you share with us the experience? Were there important learnings you brought back and implemented back at Amaryllis?
Rashmi Menon: I was part of the 2018 Visitors Programme of the Federal Government, which brought together publishers and journalists from 20 countries to participate in the famous Frankfurt Book Fair. As a publisher that specializes in translations, the Visitors Programme helped me, as a representative of Manjul Publishing House, connect with
German publishers and further our plans to bring German literature to India.
I got to meet representatives of various German publishing houses, attend talks by experts in the book trade sector, understand digital trends and challenges, marketing and translation funding.
The mix of meeting publishers and authors, getting to see some of the beautiful German landscape and culture and being with other international participants was nothing short of a dream come true.
I came back to India with a wealth of information, 19 new friends from 19 different countries and later acquired a fabulous German book
which we will publish in English and 3 other Indian languages soon.
In an interview we conducted with an academic, she said that the golden era of Indian English language publishing was over with Rushdie and Roy. What would you say to the state of Indian English/literature writing at present?
Rashmi Menon: I don't agree with her. But I do understand that there can never be one right opinion about this. It depends on the kind of writing you think is 'great'. So to each his own, but I think big and small publishers are doing their very best to bring out great literature not just in original English but also fabulous translations of gems from Indian regional languages.
What are some of your favourite kind of stories to edit and work with an author on?
Rashmi Menon: Stories with exciting characters that I would want to be friends with in real life, plot lines that keep me guessing till the end and more particularly don't disappoint me with a predictable ending.