Short Story Thursday is a weekly series dedicated to highlighting the short-stories from Indian literature. In October, we focused on the themes like Mental Health Awareness, Women in Writing, TeenTober and Halloween.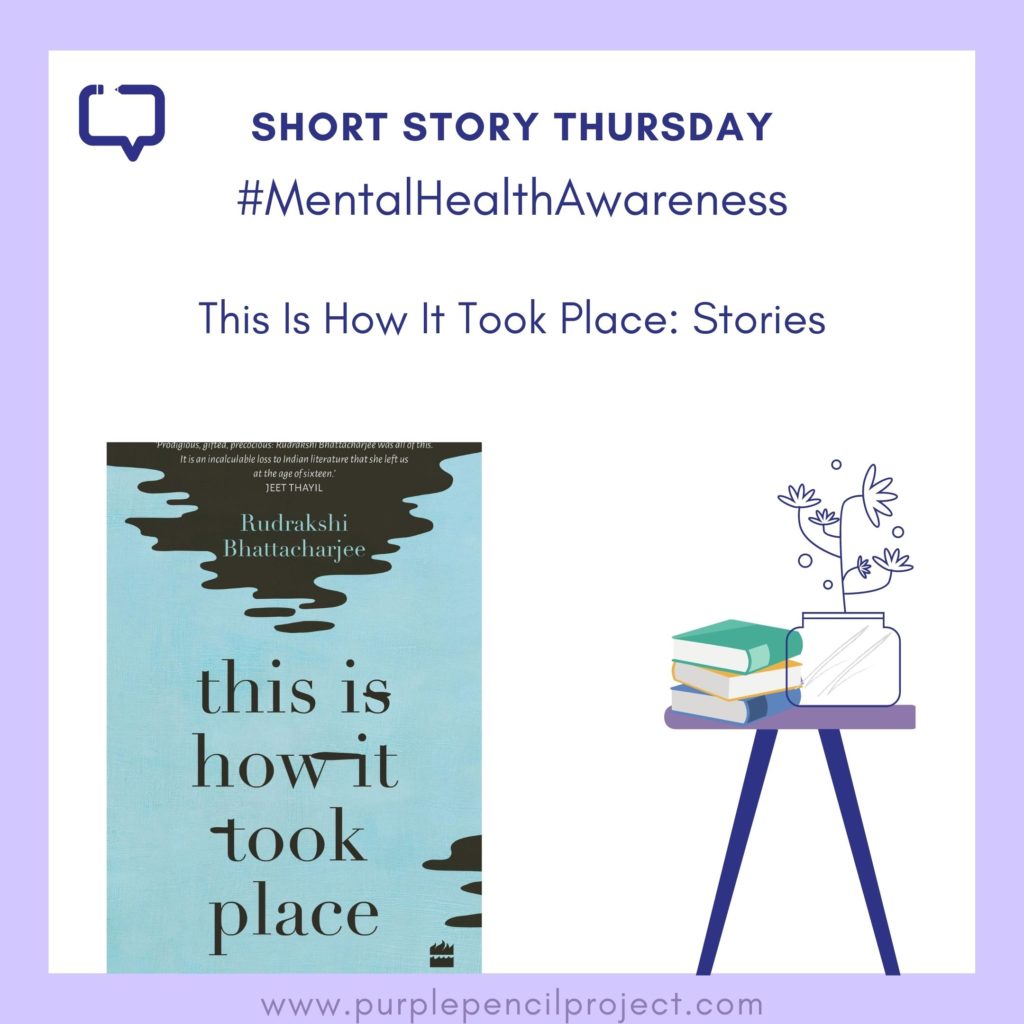 Often, in the most conventional things and situations we find strangeness, realities, depth and familiarity. 'This Is How It Took Place' written by Rudrakshi Bhattacharjee and published by @harpercollinsin, is one such book . It was written by a young 16-year-old Rudrakshi, whose debut work was published posthumously. 
'This Is How It Took Place' is a collection of 16 short, interconnected stories, which talk about the themes of death, dysfunction, mental health and loneliness. Often told from the perspectives of silent rebels, headstrong loners and nihilistic onlookers, this title makes for a good mental-health awareness and realistic read. While some stories have unconnected ends, the others follow very unique plots! 
'La Mer' is highly recommended from the collection, for its well-put description on anxiety.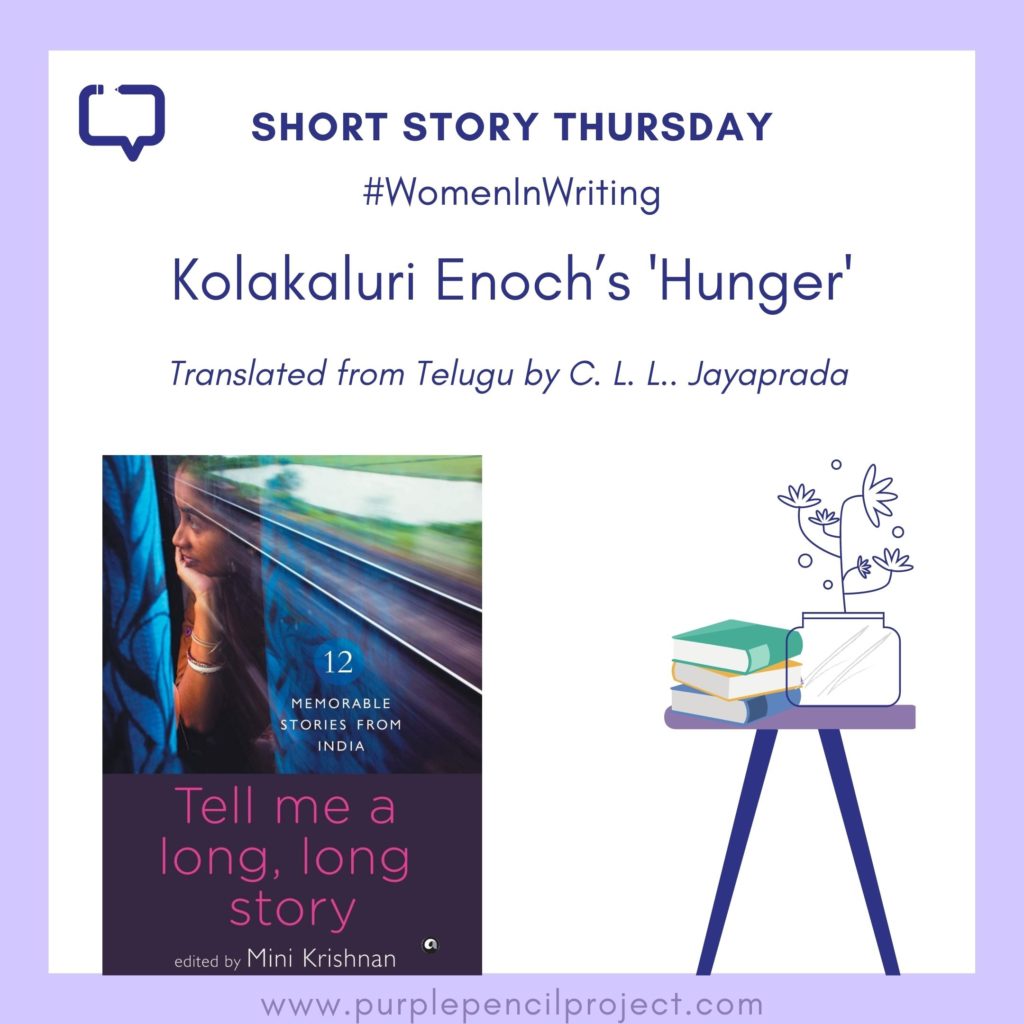 Next up was 'Hunger', originally titled as 'Aakali' in #Telugu and written by #KaolakaluriEnoch. 'Hunger' is a heartbreaking story that tells the struggle life of a Dalit family for daily food. It revolves around a seven-year-old girl, Chinni, and the metaphorical death of her hunger. The story reflects reality and questions the social-difference, poverty, and injustice that's pervasive in our society, and is a timely and important read for us to be more responsible in responding to the political realities we face today.
'Aakali' was translated by C.L.L. Jayaprada and appeared as 'Hunger' in the collection 'Tell me a long, long story', published by @alephbookco and edited by Mini Krishnan.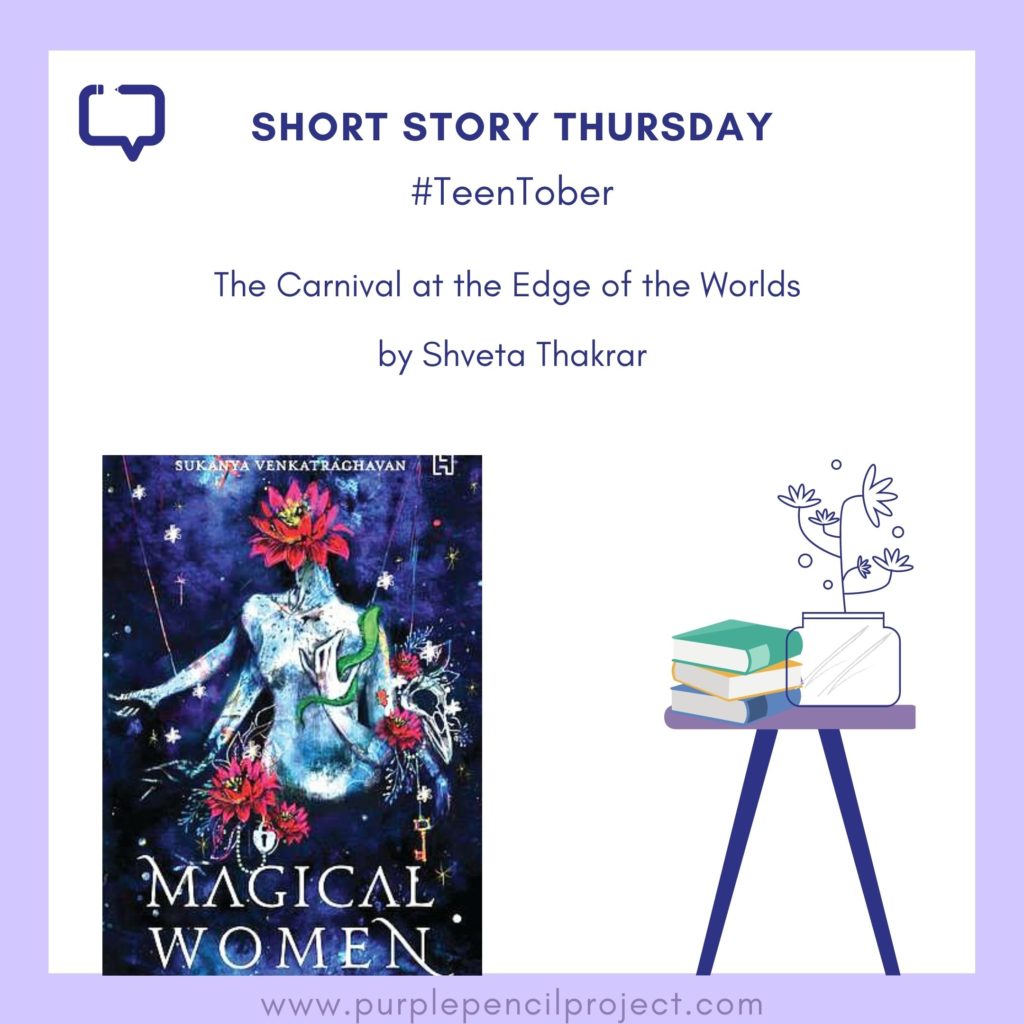 In Shveta Thakrar's The Carnival at the Edge of the Worlds, a marionette, in a puppet show about the story of Nala and Damayanti, gets herself in strange and unfamiliar situations, only to end up finding herself, and who she really is.
A perfect mix of myth, magic, fantasy, and romance – this story from the collection 'Magical Women', edited by Sukanya Venkatraghavan is a good teen read!

To make Halloween scarier, we featured 'Afterlife: Ghost Stories From Goa' by Jessica Faleiro.⠀ In the collection, we follow the Fonseca family which has gathered in the Carvalho mansion for Savio Fonseca's 75th birthday. Each chapter is a story by a different character, piecing together the history of the Fonseca family for the reader.⠀