Paul Melo e Castro is a British scholar and academic, known for his work on editing and translating, particularly Indo-Portuguese literature. His area of work is Lusophone literature, film and visual culture.
Monsoon, by Vimala Devi, translated by Paul Melo e Castro: Through these stories, written with a mix of poignant nostalgia and sharp criticism, Vimala Devi recreates the colonial Goa of her childhood. First published in 1963, two years after the Portuguese colony became part of India, Monsoon is a cycle of twelve stories, by turns satirical, desolate, tender, humorous and dramatic, which come together through a subtle interplay of echoes, parallels and cross-references to form a composite picture of a world gone by. They delve into divisions of caste, religion, language and material privilege, setting them off against a common historical experience and deeply felt attachment to the land.
Purple Pencil Project caught up with Paul Melo e Castro over an email interview, to talk about Portuguese and Goan literature, translating, academia and more. Excerpts: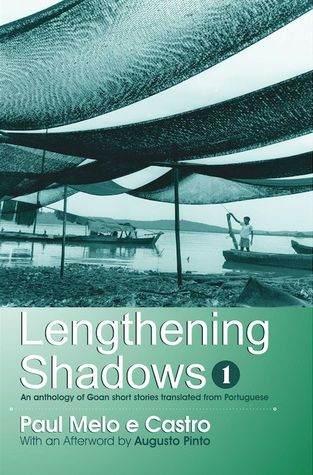 What has your journey been, from academic to translator?
Paul Melo e Castro: Well, it was really academia that generated the opportunity to become a translator. I'd started a project on Goan short stories in Portuguese and begun to encounter interested parties in Goa who didn't speak the language.
Frederick Noronha, a local publisher (as well as many other things) suggested I put together some translations of what I was working on. I eventually produced an anthology of stories entitled Lengthening Shadows (Goa 1556, 2016). I found I really loved translating and things have snowballed from there.
Now I do short stories from all over the Portuguese-speaking world.
I generally find that the strength of academics-as-translators is a knowledge of context. It also helps that for academics translation is often a side job, which allows them to work on a translation until they're happy with it, rather than hurrying to an imposed deadline.
The disadvantage can be an excessive attachment to the original, a reluctance to depart from diction that works in another language but can't easily be transported. The very best non-academic Portuguese-English translators, such as Margaret Jull Costa, are very bold in their adaptations. That boldness doesn't come easy to academics.
Speaking of academia, how do you see literature's relationship changing to society and the classroom?
Paul Melo e Castro: That's a tough question! For me literature is the mirror of the world and we can discuss anything through it, with the benefit that it models something that we seem increasingly to lack – how the world might look through another's eyes.
What I have noticed in recent years is that my students don't read books much for leisure, even as with social media they live in a language-saturated world. When I was younger the assumption was that the audio-visual would progressively displace the written word, but it hasn't panned out that way.
I think literature can be a place where we can slow down and reflect on how language works to move us, convince us, shape us and shape our idea of others. Maybe it's that meta-linguistic reflection that's most crucial now.
How did you come across translating Vimala Devi's Monsoon?
Paul Melo e Castro: The first resource about Goan literature I found was a very rich two-volume monograph and anthology by Vimala Devi and her late husband Manuel de Seabra called A Literatura Indo-Portuguesa (Indo-Portuguese Literature, published in 1973 in Lisbon). It won a major prize in Portugal, which perhaps explains why there are so many copies in British university libraries.
That led me to Devi's own stories and I ended up writing an article about them (part of which I stand by, part of which is terribly flawed, showing the difficulty, only a decade or so ago now, of working on Goa in the United Kingdom. The difference in the number of resources available now is tremendous).
It was actually Devi (or rather, her husband Manuel) who first e-mailed me. I think someone must have forwarded to them the programme of a conference where I spoke at about Monsoon. I wound up meeting them in Lisbon and they were lovely; as curious about me – a very callow PhD student – as I was about them. When I suggested translating the stories to Devi she gave me every encouragement.
It's a great honour for me to have been able to publish Monsoonwith Seagull and bring it to a new readership.
As a reader, I often felt that Vimala Devi was not being critical of caste and class and gender divisions, but that her stories were there simply to look at the individual within these divisions. It was almost as if she is gently pushing the reader to say that these are wrong, but not quite? As a translator, is it a challenge to keep the tone exactly the same? How does one navigate that in translation?
Paul Melo e Castro: In Portugal I've seen Devi's writing described as Neo-Realist. Neo-Realism was the dominant literary trend there in the 40s and 50s. It was very political, inspired by Marxist ideas, and consequently repressed by the Portuguese dictatorship (1928-1974).
I don't' agree that her stories are Neo-Realist, though there are some parallels. Like the Neo-Realists, Devi does represent inequality, especially between those owning and those working the land. But her view, though simply represented, is quite complex. At its worst, Neo-Realism is a schematic division of the world into goodies and baddies. That doesn't happen in Monsoon.
'The House Husband' is a good example of the complexity I'm taking about. Monsoon is full of moments of gender inequality, but in this story it's the male character Franjoão who suffers the brunt of patriarchal ideology. That's not to say that the poor labourers and fishermen don't suffer the most, of course. But even those in positions of privilege are trapped and troubled in some way. Even the most objectionable figures are pitied, or at least understood, rather than simply condemned. And even the most sympathetic characters are flawed or limited in some way, and – even if only in structural terms – the object of criticism.
What do you think is the status of Goan writing in Portuguese in India and abroad?
Paul Melo e Castro: Well, in India overall whenever I've approached people with my translations, I've encountered a slightly puzzled but enthusiastic interest. I remember when I first submitted a translation to the Indian Literature journal. The initial reaction seemed to be confusion – Portuguese? – as obviously Portuguese isn't one of the Sahitya Akademi's 'official' languages. But when I explained the situation it was taken up unproblematically. And, in fact, I'm not the first translator from the Portuguese the Sahitya Akademi has published.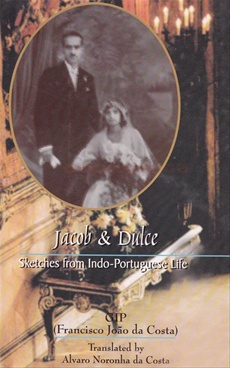 That honour goes to Gip's Jacob and Dulce, transalted by Álvaro Noronha da Costa, which I really recommend.
Reactions tend to be stronger – both positively and negatively – in Goa. But generally I feel that there is an increasing interest there in what can be seen as the pre-history of the local literary scene.
I've published a few things in the excellent João Roque Literary Review, for instance, which is a journal I'd advise anyone interested in Goan literature to check out.
It was founded by Selma Carvalho, who's a very good short story writer in her own right. In Portugal and Brazil, interest in Goan writing is limited to academia, but is thriving.
I'm involved in a big project based at the University of São Paulo called Pensando Goa [Thinking Goa], which brings forty-something scholars together from around the world.
The previous decades have seen a boom in interest in Portuguese-language African writing and that has opened up space for other archives. What I do find a pity is that there is not more translation of non-Portuguese Goan writing into Portuguese. But then there are also so few translations from the Portuguese in India. In terms of translation, between India and the Portuguese-speaking world, it's still all to do, really.
What other writers of the Goan subaltern would you recommend to our readers, besides the three you have mentioned in an earlier interview? (Vimala Devi, Maria Elsa da Rocha, Epitacio Pais).
Paul Melo e Castro: That's a difficult one. I'm not sure I'd call Devi, Rocha and Pais writers of the subaltern world. Theirs is always a privileged perspective. There simply isn't anything in Portuguese like, for instance, the Konkani stories in Jayanti Naik's The Salt of the Earth (an anthology complied and translated by Augusto Pinto). I'd certainly recommend that.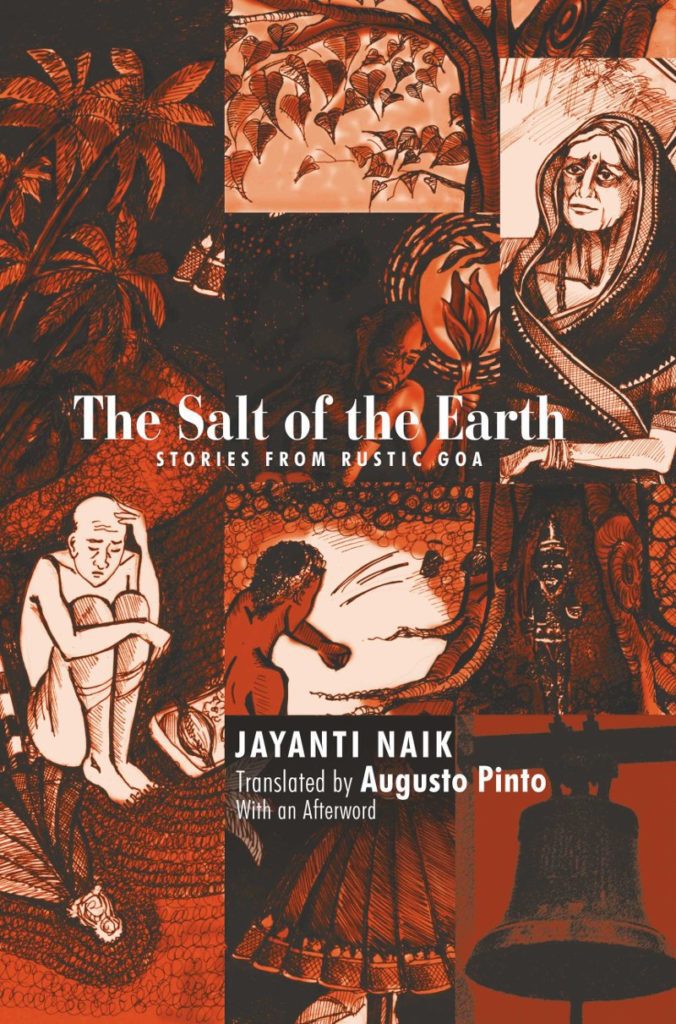 There are quite a few good translations from the Konkani. Pundalik Naik's Upheaval (translated by Vidya Pal) is another.
Damodar Mauzo is an excellent short story writer who has been widely and well-translated.
In terms of Portuguese, since I imagine that's the language most opaque to your readers, maybe I'd suggest O Signo da Ira.
The author, Orlando da Costa is the father of the current Portuguese Prime Minister, António Costa. It has been translated into English as The Sign of Wrath (by D.A. Smith) and is set in rural Goa around 1940, a time of drought and failing rice production. It's much more influenced by Neo-Realism than Devi, though complex in its own way, especially in its representation of the young Portuguese expeditionary soldier.
What about Paul the reader? Which are the books, writers and genres that have impacted you?
Paul Melo e Castro: I read very widely but very unsystematically. I'm particularly attracted to the short story, especially those in the Chekhov mould, that suggest worlds by implication.
My academic work is primarily in Portuguese-language literature, so that takes up a fair amount of my time. A couple of years ago I had the opportunity to spend two long periods in Brazil and have been trying to read more widely in the literature of that country.
A writer I have been reading a lot recently is Rubem Fonseca, who is certainly one of the greatest short story writers in Portuguese, though – content-wise – he can be a disconcerting read. Dalton Trevisan and Luiz Vilela are other Brazilian short story writers I've come to appreciate.
I think of the translator as half reader and half writer. The reading happens in one language while the writing takes place in another. Reading as widely and attentively in one's working language is crucial for that second operation.
For that reason, as well as simple pleasure, I read a lot of contemporary Anglophone and translated literature. For anyone who likes short stories, and wants a glimpse of what modern Britain is like, I'd recommend We Don't Know What We're Doing, by a young Welsh writer named Thomas Morris. Alan Warner's Morvern Callar is another contemporary work I'd recommend, though it's a dark read.
Are there any other books you are working on?
Paul Melo e Castro: Well, in terms of translation I'm doing a collection of short stories by a forgotten writer called Augusto do Rosário Rodrigues, which hopefully should come out through the Sahitya Akademi at some point. The original was called Contos Regionais (Regional Tales) and was published in 1987. They're very funny, scabrous at times. An extract from one can be read here.
After that, I'd like to translate José da Silva Coelho, the writer who – I believe – influenced Rodrigues. Also a Goan, he was a prolific producer of short stories in the 1920s. I'd say he's probably the most important Goan author in Portuguese to have received next to do attention, partly because his stories only appeared in local newspapers. One of his stories can be read here.
In the longer term, I'd like to translate a novel by the late Portuguese writer Paulo Varela Gomes. He lived and worked in Goa for many years and is very well known there as an architectural historian. But he also has a fantastic novel, called Era uma vez em Goa (Once upon a time in Goa). It's set in Goa in 1963. It's also a very funny read, with Graham Greene, who visited Goa in 1963, as a minor character. I think it's the novel that best expresses what about Goa perplexes the Portuguese, even if – in a very sly move that reflects the sort of viewpoint that dominates our understanding of the past – the main character is an Englishman from Bristol.
#QuickQuestions
What are you reading currently?
I'm desperately trying to prepare classes for the coming year and am re-reading a book I teach, Cees Nooteboom's The Following Story, about a teacher of Classics who goes to bed in Amsterdam and wakes up in Lisbon. It's a wonderful book, hardly longer than a novella but full of intelligence. The banal tragedy of the main character is intensely moving. He's as monumental and ridiculous as we all are in our own ways.
A book you re-read often.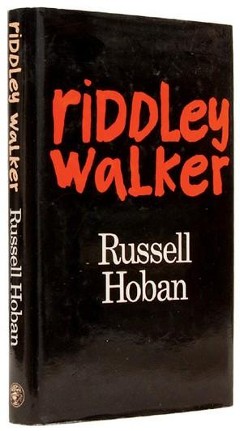 Russell Hoban's Riddley Walker. It takes place in what is recognisable the South East of England at an unspecified time, perhaps thousands of years, after a cataclysmic event that has sent humanity back to the Iron Age. It's the language that brings me back to it.
The characters speak a sort of Kentish dialect studded with references to a technological civilisation they no longer understand. It makes you think about all the buried scraps of the past that exist in the languages we speak every day.
A book you wish you had written / translated
I wrote part of my PhD about a Portuguese novel called Balada da Praia dos Cães by José Cardoso Pires. It's already been translated into English as The Ballad of Dog's Beach, to a mixed reception. It uses the basic framework of the detective novel to depict the psycho-social atmosphere of the Portuguese dictatorship, which is the real 'crime'. But it would be a fiendishly difficult book to translate. It's full of spoken language so artfully crafted that you feel every single syllable has been carefully weighed and measured. Cardoso Pires is one of those authors who write with a paring knife.
A classic you tell people you have read, but you have not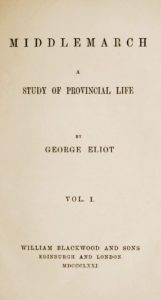 I never lie about what I have read. A piece of advice someone gave me when I started out as a teacher is never to pretend to know something you don't, as you'll no doubt be found out and that will shatter your credibility. There are so many classics I'll never read. I bought a second-hand copy of Middlemarch a few years ago.
It's 800 pages long and I have young children. The book glowers at me every time I get shorter, more recently purchased volumes down off the shelf.