Editor's Picks is our monthly, curated list of best books to read. I scout far and wide, scanning publishing house catalogues across fiction categories to bring to you a diverse set of books to choose from for your next read no matter what genre you prefer. Take a look at our latest.
We encourage you to buy books from a local bookstore. If that is not possible, please use the links on the page and support us. Thank you.
Author: Rabindranath Tagore || Translator: Radha Chakravarty
Blurb: Char Adhyay (1934) was Rabindranath Tagore's last novel, and perhaps the most controversial. Passion and politics intertwine in this narrative, set in the context of nationalist politics in pre-Independent India. Ela, a young working woman, comes under the spell of Indranath, a charismatic political activist who advocates the use of terror for the nationalist cause. She takes a vow never to marry, and to devote her life to the nationalist struggle. But she falls in love with Atindra, a poet and romantic from a decadent aristocratic family. Through their relationship, she becomes aware of the hollowness of Indranath's politics. Afraid that she might expose them to the police, the political group gives Atin the task of eliminating Ela. In the dramatic final sequence of the novel, Ela offers herself to Atin, with tragic consequences.
This new translation, intended for twenty-first-century readers, will bring Tagore's text to life in a contemporary idiom, while evoking the flavour of the story's historical setting.
Publisher: Penguin India / Pages: 128 / Price: Rs 200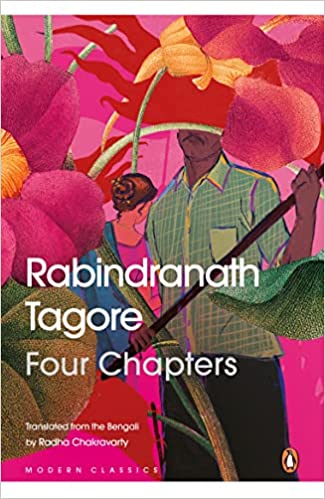 Author: Gurnak Johal
Blurb: Here, beneath the planes circling Heathrow, various lives connect. Priti speaks English and her nani Punjabi. Without Priti's mum around they struggle to make a shared language. Not far away, Chetan and Aanshi's relationship shifts when a woman leaves her car in their drive but never returns to collect it. Gujan's baba steps out of his flat above the chicken shop for the first time in years to take his grandson on a bicycle tour of the old and changed neighbourhood. And returning home after dropping out of university, Lata grapples with a secret about her estranged family friend, now a chart-topping rapper in a crisis of confidence.
Mapping an area of West London, these stories chart a wider narrative about the movement of multiple generations of immigrants. In acts of startling imagination, Gurnaik Johal's debut brings together the past and the present, the local and the global, to show the surprising ways we come together.
Publisher: Serpent's Tail / Pages: 216 / Price: Rs 369
Author: Nev March
Blurb: In 1892, Bombay is the center of British India. Nearby, Captain Jim Agnihotri lies in Poona military hospital recovering from a skirmish on the wild northern frontier, with little to do but re-read the tales of his idol, Sherlock Holmes, and browse the daily papers. The case that catches Captain Jim's attention is being called the crime of the century: Two women fell from the busy university's clock tower in broad daylight. Based on a true story, and set against the vibrant backdrop of colonial India, Nev March's Minotaur Books/Mystery Writers of America First Crime Novel Award-winning lyrical debut, Murder in Old Bombay, brings this tumultuous historical age to life, and is one of the best books to read for cozy crime lovers.
Publisher: Harper Collins India / Pages: 396 / Price: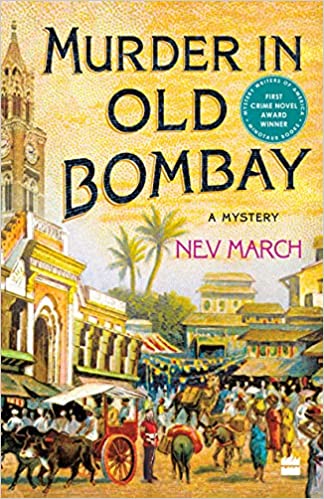 Author: Anuradha Kumar
Blurb: Two men, near-identical names, and their intertwined lives. On one side is Bhagwan Singh, an itinerant religious preacher, a rebel on the run, poet, writer, and even a self-help guru. On the other is Bhogwan Singh, turban-wrapper, occasional actor, and one of the first Indians in Hollywood. When one appears on historical records, the other goes off the radar. This is a story of their journeys, intersecting, meshed, and melded mysteriously with each other.
Anuradha Kumar plays armchair detective as she courses through books, newspapers, pamphlets and films to uncover the trajectories of these two lives and the times they inhabited. As much as it is about Bhagwan and Bhogwan Singh, this book tells the larger and more remarkable story of how the first South Asians adapted, adjusted and remade themselves to a life in the New World.
Publisher: Simon & Schuster and Yoda Press / Pages: 285 / Prices: Rs. 360
Author: Utpal Dutt / Translator: Utpal Dutt
Blurb: Utpal Dutt (1929–93), playwright, director and actor, tried to take revolutionary theatre to the widest mass of people, with political messages for every turning point in a highly sensitive and rapidly changing political scenario, redefining his relationship with the political leadership again and again, getting into violent confrontations with various forces, being driven underground, and getting jailed in the process. His legacy of plays and other writing remain a valuable chapter in Indian theatre history.
This volume presents three of Dutt's plays, in his own translation. Hunting the Sun (Surya Shikar) takes us back to the pre-Mughal period, with Buddhism emerging as an intellectual revolutionary force; The Great Rebellion (Mahavidroha) is set in the battlefields of the First Indian War of Independence in 1857; and Nightmare City (Duswapner Nagari) is set on yet another battlefield—the city of Calcutta in the 1970s.
Publisher: Seagull Books / Pages: 300 / Price: Rs 499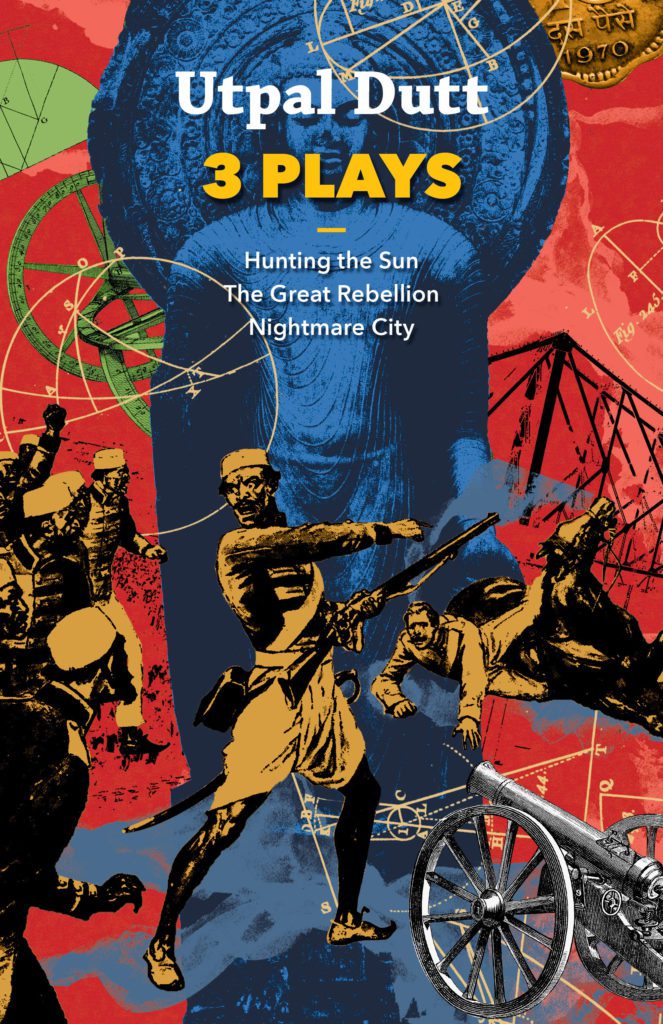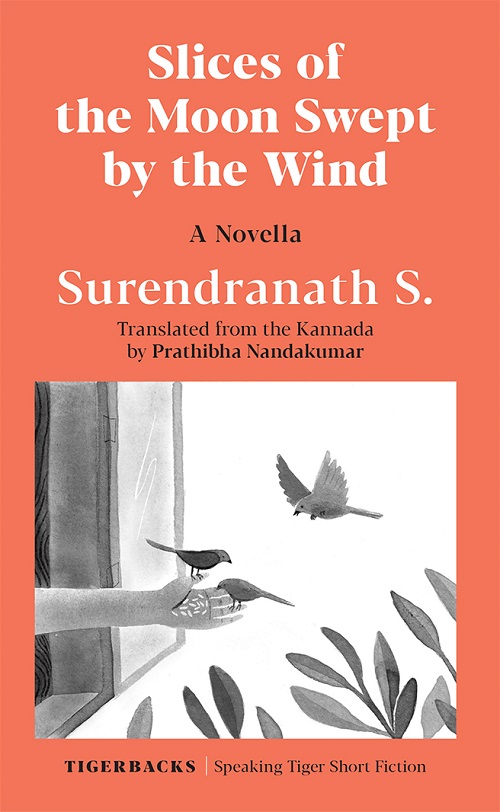 Title: Slices of the Moon Swept by the Wind
Author: Surendranath S. / Translator: Prathibha Nandakumar
Blurb: "I am not like others. I know that. But I do eat like others. And sleep like them. I also cry…But I will not tell you how I look. It's for you to imagine any which way you want to. Whatever your imagination is, I look worse than that."
So says the little boy who is writing this story, an intelligent, sensitive mind trapped in a tragically misshapen body. He writes about the world outside, seen from the window of his room: a Muharram procession in which a man with green eyes turns to smile at him; birds that perch on the windowsill like friends; boys who call him 'monkey' and hold out peanuts… And he writes about his world inside. It includes Appa, who harbours a dream that his son will one day go to school, even as he battles his demons at night. There is Doddakka, his elder sister, who could never get married, and Sannakka, his middle sister, who will only accept a suitor who accepts her little brother. He has Amma, who sells her gold to pay her husband's debts, Hosakka, whom he had given up for dead till she mysteriously reappeared, and also Anna, his elder brother, who defies his father's wrath to forge a perilous path. Finally, Tangi, his baby sister, brings some light into the house with her smile.
In a dysfunctional universe, it begins to seem that the only 'normal' person is the boy, wise beyond his years.
Publisher: Speaking Tiger / Pages: 144 / Price: Rs 499
Title: The Black Magic Women (Stories from North-east India)
Author: Moushumi Kandali
Blurb: In the recent past, many writers have acquainted readers with the composite culture of Assam. Moushumi Kandali makes a similar attempt in The Black Magic Women, but with a stark difference. She brings her characters out of Assam and places them in the mainstream, capturing their struggle to retain their inherent 'Assameseness' as they try to assimilate into the larger society.
The stories makes one pause, think and debate issues that range from racial discrimination to sexual harassment and the existential and ideological dilemma induced by the state's complex sociopolitical scenario, revealing how mainstream India perceives Assamese women.
Kandali uses a generous sprinkle of fable, myth, and metaphors to deliver a powerful punch in one of the best books to read this summer.
Publisher: Penguin India (Vintage) / Pages: 200 / Price: Rs 299
Author: Meena Arora Nayak
Blurb: In Adbhut: Marvellous Creatures of Indian Myth and Folklore, Meena Arora Nayak presents a selection of fifty-five magical and monstrous creatures from the myths and folklore of India's various cultures. Divided into five sections, this book portrays familiar and unfamiliar beings that fly across stormy skies, swim in deep seas, burrow through the earth, tread softly on land, and live between these realms, sometimes even breathing fire. Adbhut hides within its pages creatures that are mysterious, terrible, and terrifying, yet fascinating and irresistible. These fantastical beings include the Manipuri python guardian god, Pakhangpa; Garuda, the king of birds; the immortal Kurma, the tortoise; Mahisa, the Buffalo King; Leviathan, the gigantic sea monster; Shamir, the Judaic stone-cutting worm; the Zoroastrian cosmic dragon, Azhi Dahaka; Nachash, the crafty serpent in the Garden of Eden; the shining Islamic al-Buraq; and the Harappan chimera whose origins remain a mystery.
Publisher: Aleph Book Company / Pages: / Price:
Title: Ganga's Choice and Other Stories
Author: Vaasanthi / Translators: Sukanya Venkataraman, Gomathi Narayan and Vaasanthi herself
Blurb: Set in various parts of India and abroad, this collection by one of India's most well-known writers powerfully captures slices of life to showcase the courage and strength of ordinary people, and is one of the best books to read for those who are looking for gritty stories of inspiration.
A young woman derided as a freak chooses to live her life on her own terms; women from different backgrounds struggle against gender roles that are defined by rigid and oppressive social conventions; two migrant workers—rendered jobless during a lockdown—try to return to their village and maintain a bond of solidarity, despite different religious identities; a Sikh farmer living near the Line of Control loses his family to cross-border shelling but looks after the orphaned son of his neighbour from a different community.
Ganga's Choice and Other Stories reflects the range and depth of Vaasanthi's writing and shows how humanity redeems the individual and provides hope, even in the midst of adversity.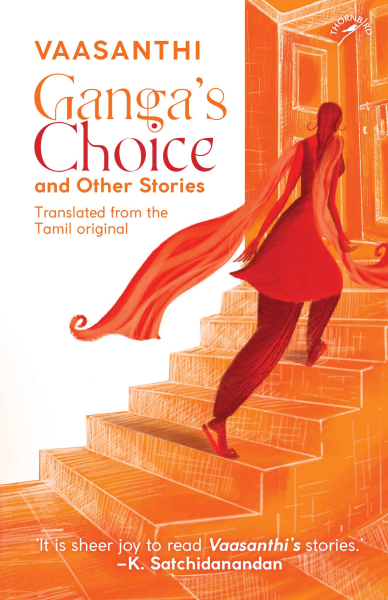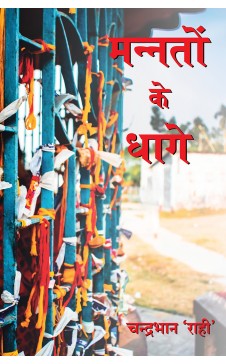 Title: Mannato Ke Dhaage (Hindi)
Author: Chandrabhan Rahi
Blurb: देह का आकर्षण मस्तिष्क की चेतना को खो देता है।
मानव को चाह रहती है कि उसे सुन्दर देह मिले। क्योंकि देह की कोई जाति नहीं होती। देह, देह होती है, जैसे रोटी की कोई जाति नहीं होती, जिसके सामने परोस दो खा लेता है। समाज औरत से मर्यादित रहने की अपेक्षा करता है। मर्द भले ही रोगी हो लेकिन स्त्री अपने इच्छित पुरूष से गर्भधारण करे तो पाप है। औरत के लिये आज भी समाज की बेड़ियाँ हैं। एक बार इन बेड़ियों को तोड़कर देखो, औरत के जीवन का रंग बदल जाएगा। तब नाम धरा जाएगा बदचलन है। बस यही एक नाम के सहारे जीवन सुखमय हो जाएगा। आज बिना किसी नाम के भी बदचलनीवाला ही काम हो रहा है।
समाज की सुहागनों को विधवा से डर लगने लगा है।
मानो उनके पतियों को हड़प लेगी। वास्तव में समाज की सहानुभूति विधवाओं
के साथ होना चाहिये लेकिन आज फिर सुन्दर चेहरा हार गया था।
इस चेहरे पर नसीब भारी हो गया।
मन्नतों के धागे की कथा आस्था और विश्वास पर आधारित है।
आस्था जब विश्वास का आवरण ओ़ढे मानव मस्तिष्क पर आच्छादित होती है तो विश्वास, अंधविश्वास में बदल जाता है। जो पाप और पुण्य में अन्तर नहीं कर पाता। इस कथा में स्त्री पुण्य के रास्ते पर चलते-चलते कब पाप के शिखर पर पहुँच जाती है, इसका आभास उसे तब होता है जब वह अपनी रेखा को लांघ चुकी होती है।
Publisher: Manjul Publishing
Author: Pankaj Mishra
Blurb: Aseem, Virendra and Arun meet each other in IIT– a place regarded as the gateway to success, wealth, and fame by all who enter it. All except Arun. After university, he becomes a translator of Hindi novels, and watches Virendra become a hedge fund mogul in America and Aseem a swashbuckling media darling in Delhi. Eventually, Arun is drawn into a love affair with a beautiful, wounded young woman, even as Virendra and Aseem's lives fall spectacularly apart. And in this love affair and its violent denouement, Arun realizes he is as implicated in the world he has disowned as his friends were. That he too, like them, is as sullied, as compromised. Run and Hide is the story of an India that has transformed itself in the last twenty years, both materially and morally, and it tells more deeply and truly how those two things are wholly entwined than any novel in recent years. Profound, deeply human, perfectly realized, this is a magisterial work – and Mishra's masterpiece.
Publisher: Juggernaut Books / Pages: 336 / Price: Rs 129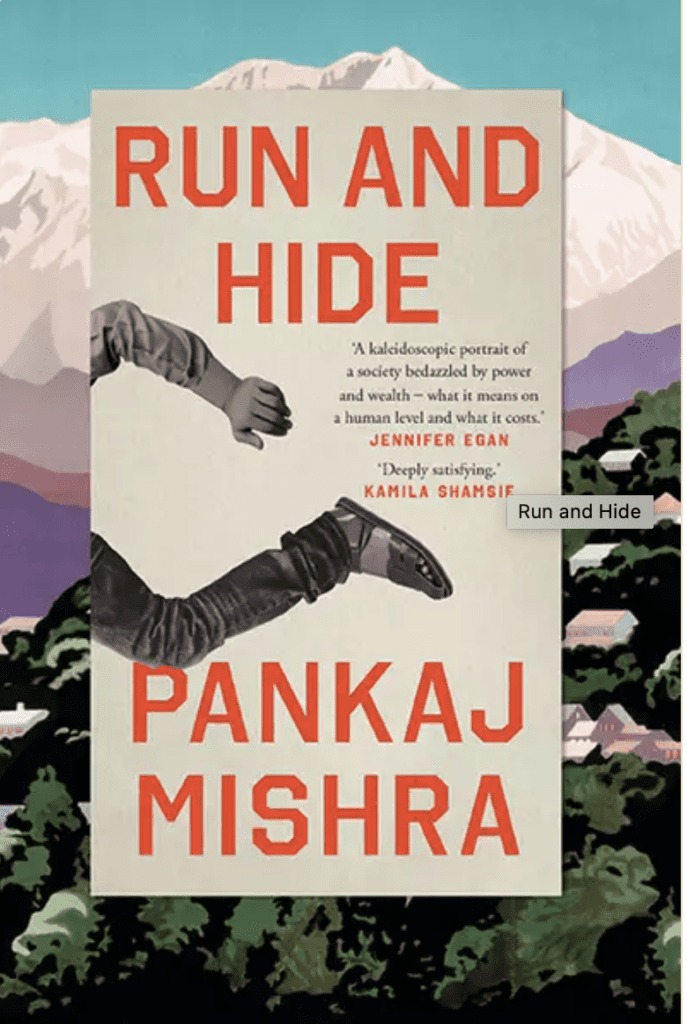 Author: Harmony Siganporia
Blurb: In February 2019, Harmony Siganporia walked from Dandi to Ahmedabad, retracing the route of Gandhi's Salt March in reverse. She walked this route of just under 400 kilometres over 25 days, much as Gandhi and the original band of Marchers did in 1930. The 'Dandi Path' is the setting against which she explores the story of modern Gujarat, tracing the contours of the state's seismic shift towards espousing the narrative of vikas, abandoning in the process the possibility of a quest for swaraj.
Gujarat has been described as the laboratory of Hindutva, and this book is an effort to explore this theme, even as it attempts to unearth whether there remain any competing epistemes to it; memories of the region's prior avatar as the setting against which Gandhi put into practice his experiments with truth, non—violent civil disobedience, and satyagraha.
This book investigates what—if anything—remains of the Salt March in Gujarat's cultural memory, while also attempting to fill out the contours of the 'single story' of vikas with which the State has become so closely associated.
Publisher: Oxford University Press / Pages: 320 / Price: Rs 1,500
Title: Gabbilam : A Dalit Epic
Author: Gurram Jashuva / Translator: Chinnaiah Jangam / Illustrator: Laxman Aelay
Blurb: Gurram Jashuva is considered the father of Dalit literature in Telugu. He wrote using the Sanskrit meter in classical Telugu to prove himself an equal to Brahmin pandits. In Gabbilam, Jashuva challenges the dominant Sanskrit and Telugu literary sphere by choosing the bat, known as Gabbilam in Telugu and believed to be a bad omen, as it is considered neither a bird nor an animal, to reflect the existential status of untouchables.He subverts the classic Meghaduta, and instead of using swans, parrots, peacocks, and clouds as messengers like the Savarnas, he uses the stigmatized bat, that hangs upside down in temple towers, to send his message of suffering to the god Shiva. Gabbilam presents a Dalit man as the hero and protagonist perhaps for the first time in the classical verse-epic tradition of Indian poetry, and is the earliest text to highlight the oppression, exclusion, and dehumanization of untouchables in casteist Hindu society. It occupies a pre-eminent position in the Telugu literary sphere, not just for the depiction of Dalit suffering but also for bringing the language of ordinary people into the classical medium. In its English translation for the first time, this Dalit epic can now be read and relished by a global audience.
Publisher: Yoda Press / Pages: 105 / Price: Rs 350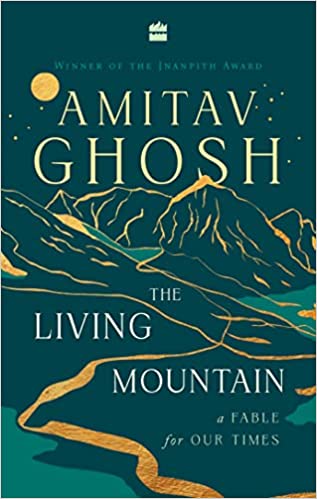 Author: Amitav Ghosh
Blurb: A new story from internationally renowned author Amitav Ghosh, The Living Mountain is a cautionary tale of how we have systematically exploited nature, leading to an environmental collapse.
Recounted as a dream, this is a fable about Mahaparbat, the Living Mountain; the indigenous valley dwellers who live and prosper in its shelter; the assault on the mountain for commercial benefit by the Anthropoi, humans whose sole aim is to reap the bounty of nature; and the disaster that unfolds as a result.
The Living Mountain is especially relevant today when we have been battling a pandemic and are facing a climate catastrophe: both of which are products of our insufficient understanding of mankind's relationship with nature, and our sustained appropriation and abuse of natural resources. This is a book of our times, for our times, and it will resonate strongly with readers of all ages.
Publisher: Harper Collins / Pages: 48 / Price: Rs 320