The Indian literary canon has a plethora of titles from across regions, cultures and languages and since we are always on a hunt of books from different states, literary awards like the following make it slightly easier for us to tap on regional literature.
Rabindranath Tagore Literary Prize 2020
"The winner of Rabindranath Tagore Literary Prize 2020 is The City and the Sea by Raj Kamal Jha, a novel based on the atrocious (Nirbhaya) case of sexual assault and murder, that brought India together in a moral frenzy.

Bangla Academy Literary Award
The Bangla Academy Literary Award is annually awarded to individuals for their contributions to the Bangla literature in various categories :
This year's winners are: Muhammad Samad (poem), Imtiar Shamim (literary fiction), Begum Akhter Kamal (essay and research), Suresh Ranjan Basak (translation), Rabiul Alam (drama), Anjir Liton (Children's literature), Sahida Begum (Liberation War-based literature), Aparesh Bandhopaddhaya (science fiction), Ferdousi Mazumder (autobiography) and Muhammad Habibullah Pathan (folklore).


Kaloji Narayan Rao Literary award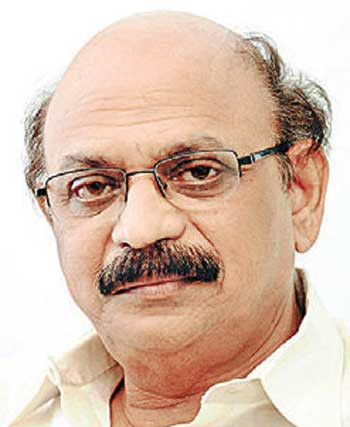 Chief Minister K Chandrashekhar Rao presented the Kaloji Narayan Rao Literary award to noted Telugu writer and poet Rama Chandramouli.
Thiruvalluvar award 2020
Thiruvalluvar Day is celebrated by Tamil Nadu government on January 16 as a part of Pongal Celebrations & it is an award given to Tamil Scholars for their contribution to the language. Nithyananda Bharathi received the Thiruvalluvar award for 2020. Gingee N Ramachandran, K Arjunan, M S Mathivanan, P Sivaraji, T Thenisai Chellapa, S Sundararajan and Manimekalai Kannan received the Thanthai Periyar Award, Ambedkar Award, Perarignar Anna Award, Kamarajar Award, Mahakavi Bharathiyar Award, Bharathidasan Award, Thiru Vi Ka Award and KAP Viswanatham Award, respectively.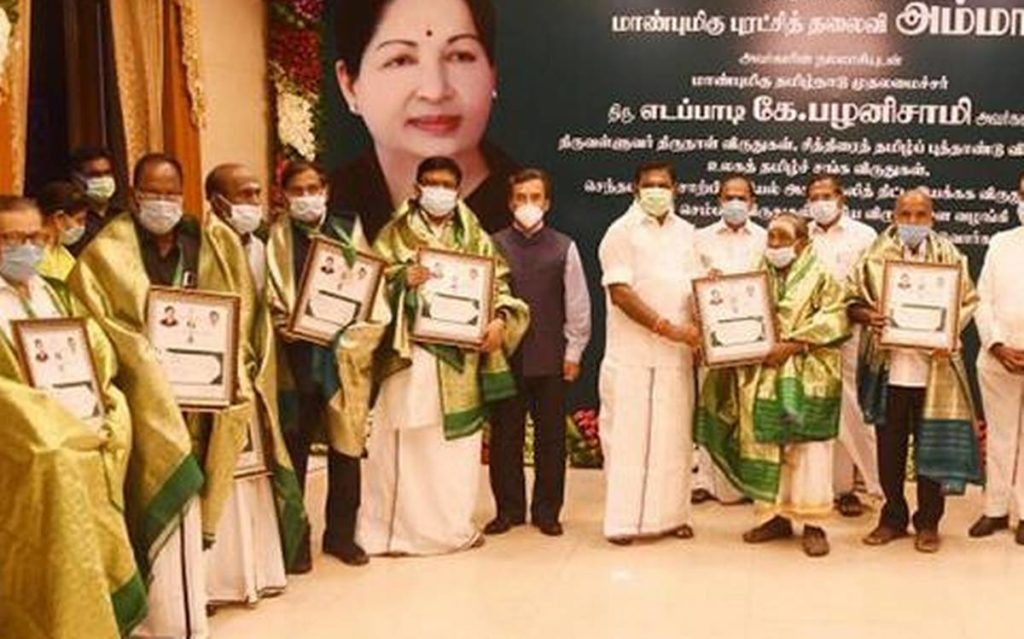 Indywood Language and Literature Awards
Indywood Language and Literature Awards, an award for Malayalam literature, for this year have been announced. Retired IAS officer K Jayakumar won the Bhasha Kesari award for overall contribution. Gireesh Puliyoor was selected as best poet for his poem titled 'Karamanayar'. Subhash Chandran was given best novelist award for his novel 'Samudrasil'. M D Rajendran was selected as best lyricist for the song 'Kuri Varachalum'. 'Ormakalude Bhramanapatham' written by Nambi Narayanan was chosen as the best autobiography. Bipin Chandran bagged the award for best article writer through the article 'Komali Melkkai Nedunna Kalam'. Saira's collection of stories titled 'Thirike' was selected for best story award. 'Samagram Madhuram Malayalam' by Jobin S Kottaram was chosen as the best educational book. Muhammed Shafeek's 'Ama' became the best screenplay.

Konkani Book Award
Richie John Pais wins the Best Konkani Book Award. In January 2020, Richie was chosen for the prestigious TMA Pai Award for 'Fathor'. He has been active especially in the sphere of Konkani literature and theatre over the past many years.

Saraswati Samman
Eminent Sindhi writer Vasdev Mohi will be conferred with 29th Saraswati Samman. He has been selected for this prestigious literary award for his short stories collection- Chequebook. This short stories collection talks about the agonies and sufferings of marginalized sections of the society.

Prof. Ram Nath Shastri Memorial award 2020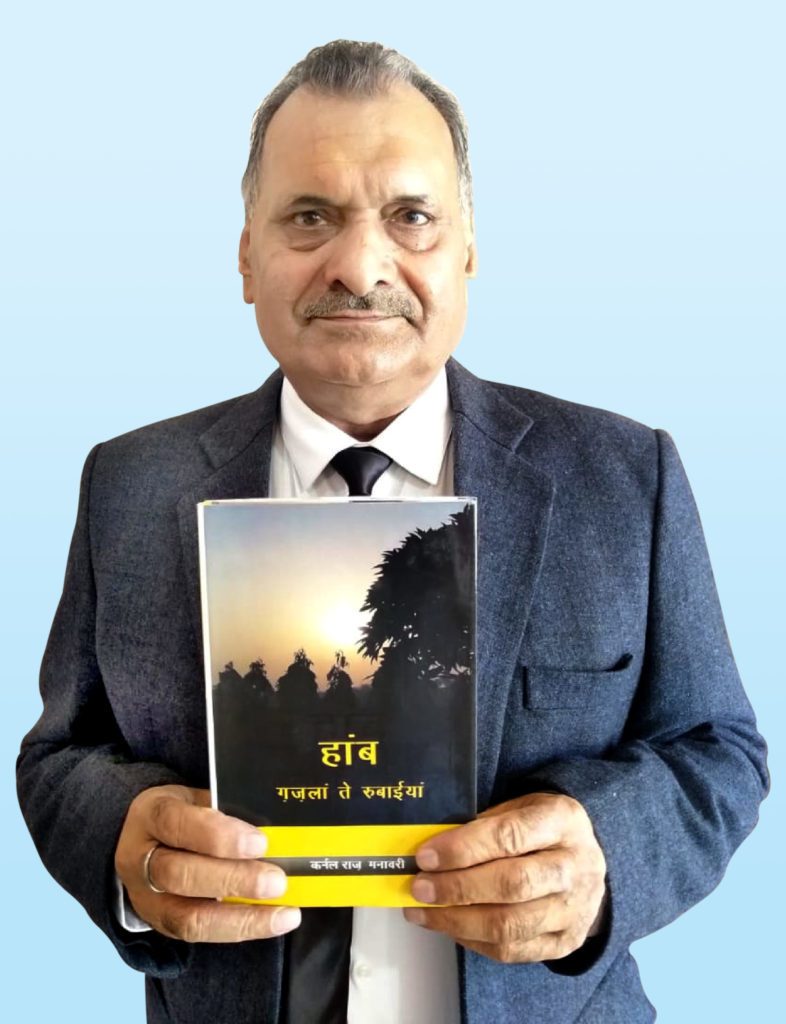 Presented to Col. Raaz Manawari. Raaz Manawari is the pen name of Col. Subhash Bali (Rtd), who published his first book "HAAMB" containing Dogri ghazals and Rubais, after his retirement.

Dhahan Prize 2020
Kesra Ram of Haryana's Sirsa has won the 2020 Dhahan Prize for Punjabi literature for his anthology of short stories, 'Zanani Paud' (Female flower). The Dhahan Prize is an annual prize awarded by Canada-India education society for excellence in Punjabi fiction. The prize is given to three books of fiction, written in either Gurmukhi or Shahmukhi script of Punjabi.

Shabd Samman – Akashdeep
Marathi poet-novelist Bhalchandra Nemade and noted Hindi author-editor Gyanranjan would be awarded Akashdeep, the highest literary award for their lifetime contribution. The highest Shabd Samman, Akashdeep, is given simultaneously to one Hindi and one non-Hindi Indian language litterateur.


Mystic Kalinga Literary Award
Noted writer Manoj Das, who had recently received Padma Bhushan for his contribution to English and Odia literature, has been honoured with the Mystic Kalinga Literary Award-Indian and Global Languages. The Mystic Kalinga Literary Award is conferred to a person who has made significant contribution to the literature and culture of Odia.
Aalmi Frogh-e-Urdu Adab Award
Indian author Noorul Hasnain wins Aalmi Frogh-e-Urdu Adab Award. Eminent Indian fiction writer Noorul Hasnain has been declared the winner of the 24th Aalmi Frogh-e-Urdu Adab Award. [international awards for promotion of Urdu literature] for the year 2020.
Mahakavi Kanhaiyalal Sethia Award
Poet and literary critic Arvind Krishna Mehrotra was awarded the Mahakavi Kanhaiyalal Sethia Award for poetry. Mahakavi Kanhaiyalal Sethia was a renowned Rajasthani and Hindi poet!
Arvind Mehrotra, whose literary works include seven collections of poetry, four edited volumes on Indian literature, three translations of Prakrit and Kabir's poetry, was selected as the winner.
Vani Foundation Distinguished Translator Award
Writer, translator and literary historian, Rakhshanda Jalil bagged the 5th Vani Foundation Distinguished Translator Award on the opening day of Jaipur Bookmark, Durbar Hall, Diggi Palace, Jaipur. The award was presented by the publishing house Vani Prakashan Group and performing arts & entertainment company Teamwork Arts Pvt. Ltd.
Sukapha Award 2020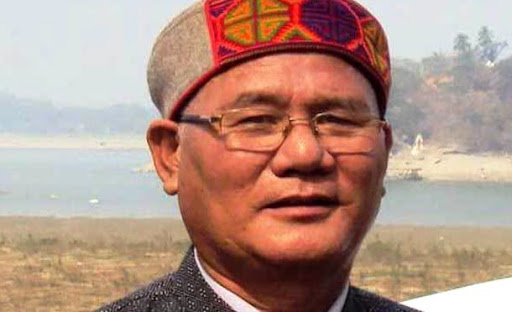 Yeshe Dorjee Thongchi was awarded for his enormous contribution to the field of literature and education to Assamese literature.
Special mention:
Aalami Tehreek Urdu (International Urdu Movement), an organization based in India to promote the Urdu language, has decided to institute a global award in the name of Prof. Muzaffar Hanfi, a prominent Urdu Poet, critic, and writer. The award will be given to a scholar in Urdu literature in April this year.
Applications invited for Chithirai Tamil Puthandu Awards
Manipur State Kala Akademi (MSKA) has announced the recipients of Manipur State Kala Akademi Awards in different categories for the year 2020 (2018-2020).In a notification, MSKA secretary L Kishworjit Singh informed that Prof Nongmaithem Tombi Singh and Pukhrambam Gandha Singh would be awarded with MSKA Fellows.