Dr. Shilpi Sarkar is the Senior Editor at Katha books and Director at the Child Poverty Action Research Lab of Katha. She has been editing for the past 20 years and holds a Ph.D. from Purdue University. Ayushree Nandan is an Associate Editor at Katha books and a Teach For India alumna.
To begin with, we want to know what are your descriptions of a 'good book' or a 'potential manuscript'. On what basis do you decide that a manuscript is good to publish.
Shilpi Sarkar: A good book must be imaginative and connect to the reader through the thoughts and emotions and selves explored, and through the journey of the characters. A good book must draw itsreaders right in, make them feel a curious sense of fulfilment for having read it, and coax them to question their fundamental assumptions and their unconscious biases or strengthen their identification to truth, beauty, goodness, compassion, equanimity, and that of the human imagination.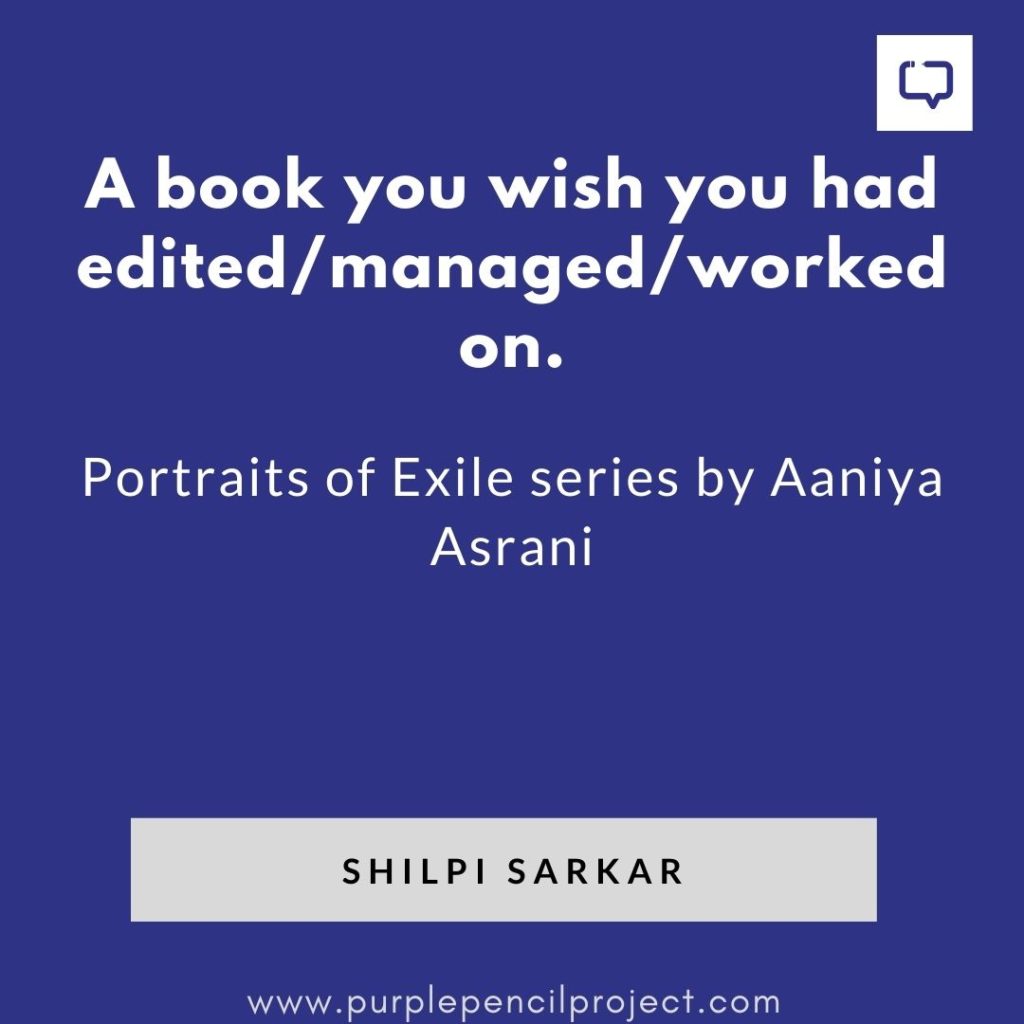 At Katha – we have some clear guidelines. A manuscript good to publish would be one which enagages with its reader (through both the text and illustrations – for children's books), and gets the reader to think, ask questions, have discussions, and also gets the reader to empathise with the characters or understand the motivation of the characters.
It should debunk debilitating stereotypes, ignite the sense of adventure or wonder, and encourage empathy for our fellow travellers, varied life-forms, and the planet itself. We consider a manuscript which engages the deeper self of the reader. Stories that are popular in regional languages and cultural pockets are also very welcome.
The Portrait of Exile (series), For the Love of a Cat, Moon Ramu and I, Gatila, I am Aan, The shape of an Elephant…and a host of other Katha titles are flooding my mind as examples!
Editing is a detailed process and one that takes the most time. As editors, what are your mechanisms to work on very different books at the same time without losing on the voice of the book and its style?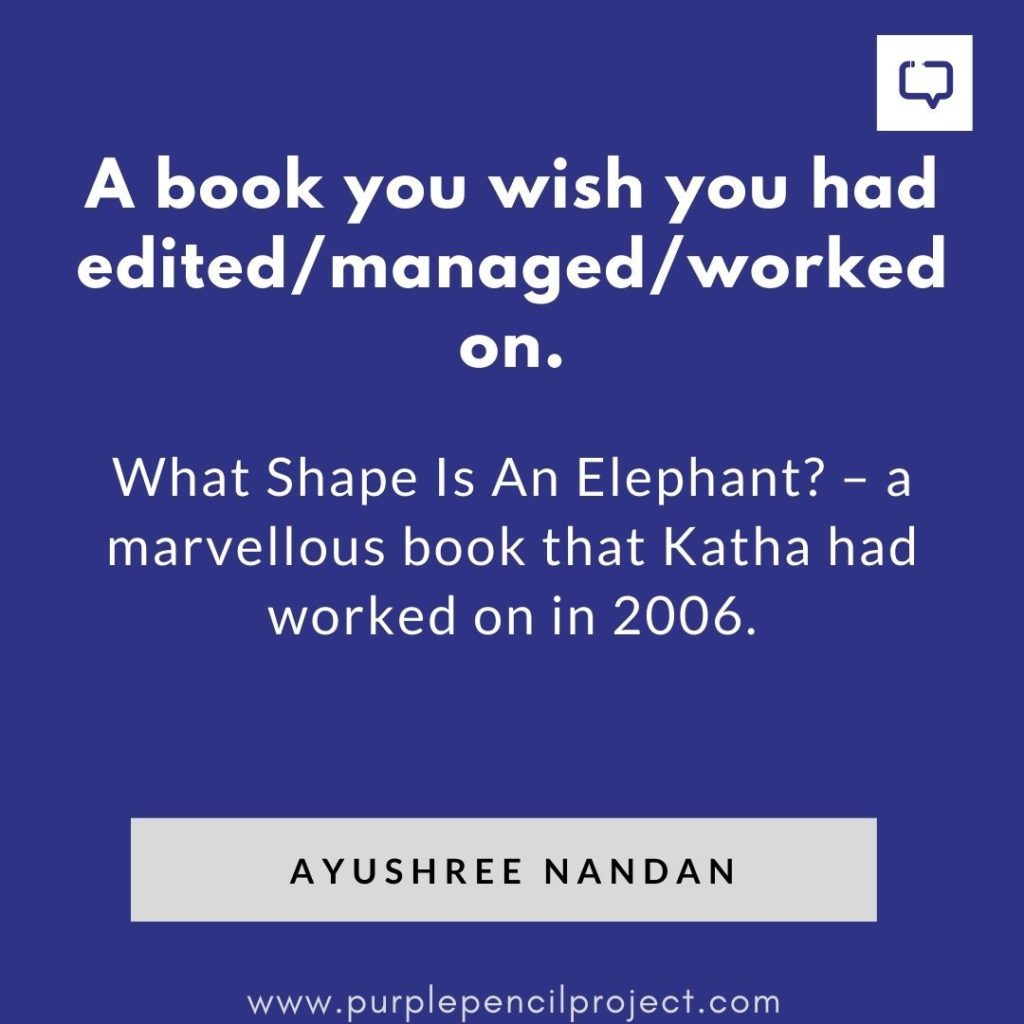 Shilpi Sarkar: It depends on how you approach the matter of editing. This is a practice, which works for all kinds of work. When dealing with the particular piece in front of you – you focus on just that and nothing else! You do not think of the other manuscripts, which you have to edit later or need to go through or are in your pile. You look at the one that is in front of you and you travel only in that world. If this process is followed – the process remains simple. You can then indeed keep the voice of the author because that is the author who is speaking to you.
You both have nurtured some great titles for children and young adults at Katha. Which are your favourite ones that you've worked on so far.
Ayushree Nandan: At Katha, every book, every manuscript, every artwork that I have worked on is indeed memorable for me. However, if I am specifically asked to pick my favourites, I would definitely start with The Wizard Khizr, a fabulous Iranian folktale for children that I had the chance to work on.
This project gave me the opportunity to explore cross-cultural themes as our team in India worked on a story from Persia coupled with the gorgeous illustrations by the award-winning Iranian illustrator, Negin Ehtesabian. The work helped me explores ideas of non-violence, problem solving, empathy, and wisdom embedded in the book and so much more that this beautiful folktale had to offer.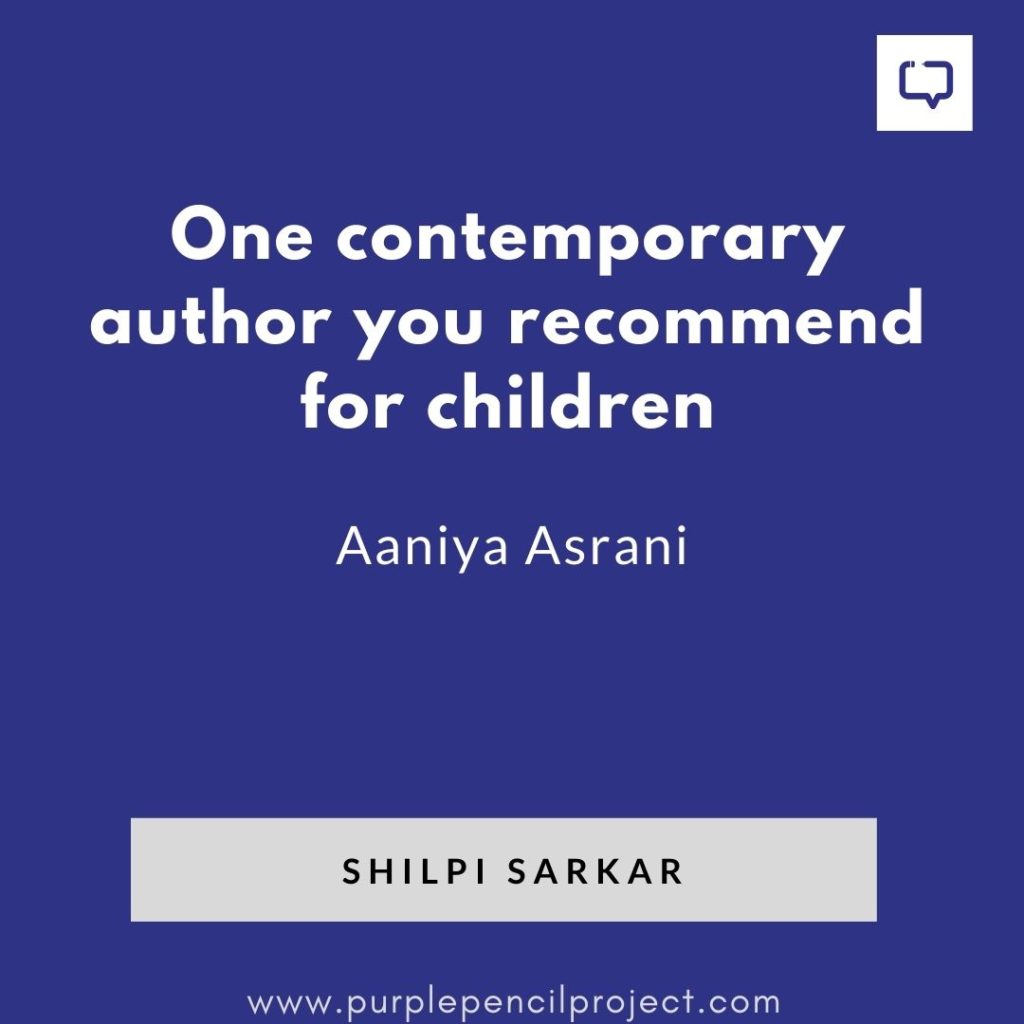 I also vividly remember working on The Mystery of The Missing Soap, an e-book that we had created right at the beginning of the lockdown in our country to address the pandemic and help kids understand how they could protect themselves. The most memorable part of the book is that our team completed the work within a matter of 7-10 days, due to the urgency of the situation, and we had translated the English title in 4 different Indian regional languages.
We had attempted to share the books far and wide, for free, so that we could reach out to every possible child in the country. Another exciting book that stays close to my heart is FIRST Katha Book of Haiku, Senryu, Tanka & Haibun for young adults. I had cherished every moment of collating these beautiful verses of Japan, penned down by Indian poets and writers. My team and I had surely spent some of our most wonderful days working on this book, especially during Shinrin Yoku, the beautiful concept of Forest Bathing that we had introduced our readers and audience to at the launch of the book.
How do you think the digital space has contributed to the editing process in a publishing house like Katha and what has changed with it?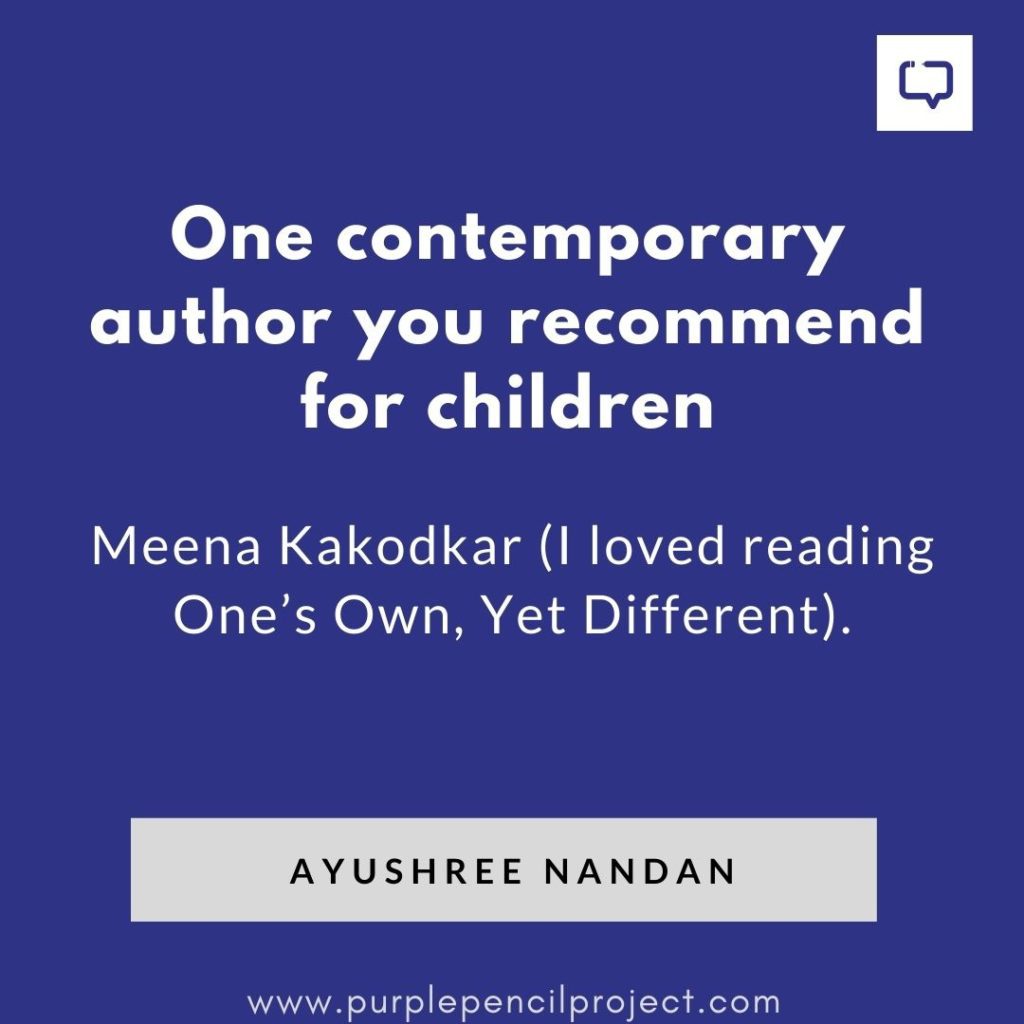 Ayushree Nandan: Apart from the physical copies of our titles, the new wave of digitalization, especially during the pandemic, helped us explore different digital spaces like e-books and audio books.
We started off with synching our e-book, The Mystery of The Missing Soap with our website and further dove into releasing so many of our cherished titles for children and young adults on Amazon Kindle and collaborating with GetLitt!, an e-library that consists of a few of our books for their subscribers.
Moreover, we also invited and worked on the ideas of narration and "read-aloud" of our books by different stakeholders and kids for various publications as well as radio channels. Our work certainly took a slightly different road from the usual editorial process as we navigated the experience a reader may derive from reading on their screens and the kind of components that we need to consider and add to the overall process of finishing a book project. Currently we are also expanding our reach via audio books which also call for new and slightly different expectations, process, and outcomes.
We love printing our books but since the "new normal" also demanded several things to go behind virtual screens, the pandemic gave us a new sense of direction of exploring e-platforms and now it too has become a part of our usual publishing POAs.
How do you think the submissions over the years have changed? Do you still commission writers? How do you scout?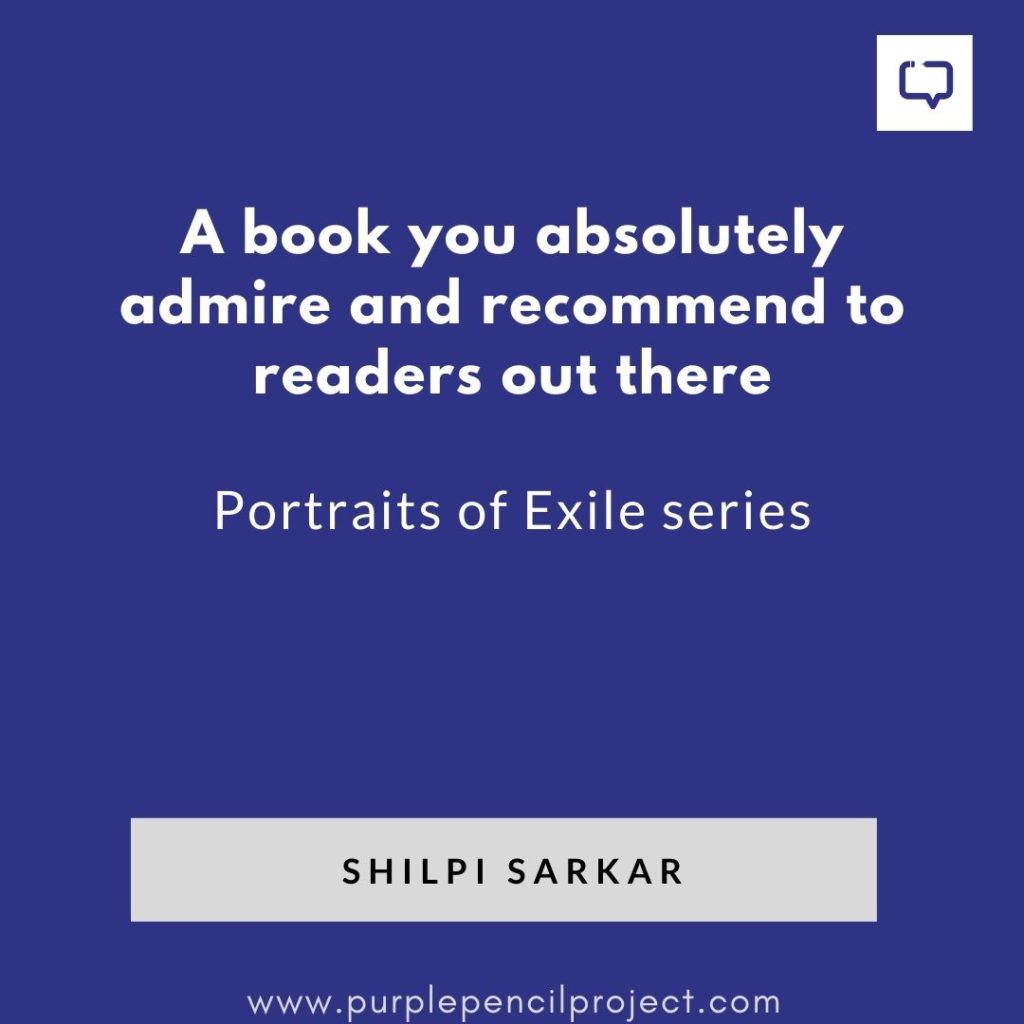 Ayushree Nandan: I think I have observed that the submissions seem to be more aware of the idea they wish to communicate as well as their readership more than they were earlier. I have also noted that the children's writers have also started adding subtle, political and socio-cultural elements to the narratives that affect us on an everyday basis.
Yes, we do commission writers and manuscripts for our children's and YA books. We enjoy reading and commissioning manuscripts that offer something unique, refreshing, and non-conventional to the readers. At Katha, we appreciate and respect the values of equality for all and among all genders, kindness, empathy towards environment, and of course, our much loved idea of creating Reader-Leaders among children. We also indulge in reading science fiction, mystery, and translations from different bhasha.
What were the challenges you faced as editors during this pandemic?
Ayushree Nandan: While our sales team has faced a few logistical challenges in terms of the movement and sales of the books, I wouldn't really say that we, as editors, have faced long-term challenges. I think we have been through a few barriers that we were able to come up with instant, new solutions for. For instance, it was slightly difficult in the beginning to meet our teammates in person and thought-partner on various ideas as well as editorial and design suggestions at the office.
However, we were gradually acquainted to the idea of virtual meetings like phone and video calls. While there are a lot of POAs that we were more comfortable with before the pandemic, the power of technology helped bridge many gaps and introduced us to new ways of working remotely, yet together as a team. No matter how difficult the scenario is, our team finds a way through everything and that definitely inspires me every day.
How do you think parents can expose their children to a variety of books from Indian literature. Often, libraries and those suggested by teachers are just famous bestsellers and the like. What needs to be done so children can read more and not just a narrow, usual list. Katha has some great programmes in the literacy and literary space – does the publishing arm have a specific outreach strategy to promote Indian and translated titles?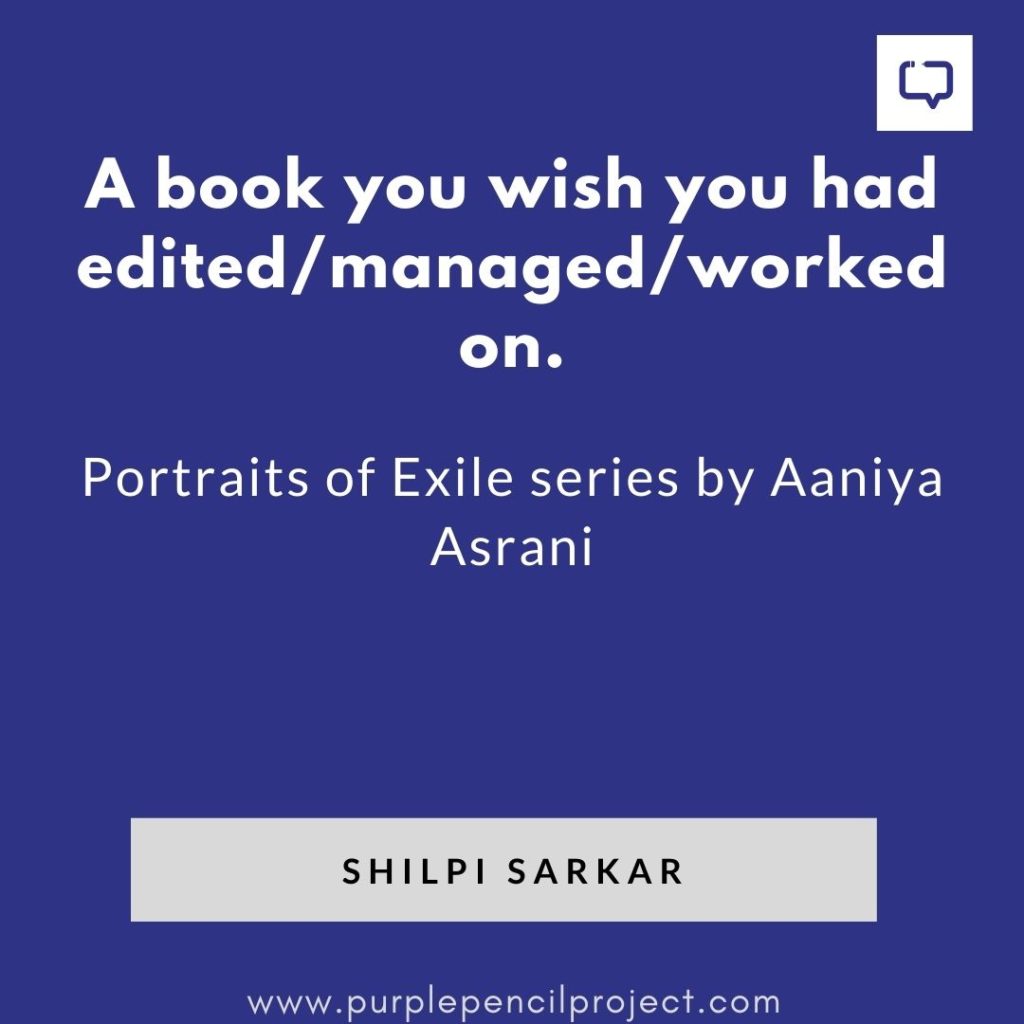 Shilpi Sarkar: First, the parents and teachers themselves have to be readers and be on the lookout. There are quite a few publishers, which take the work of publishing a wide selection of Indian literature.
These books are available on Amazon and in bookstores, and in the day of the internet – parents and teachers can do a bit of research too, to find out books set within the Indian context, make for good reading but are not "best-sellers'. Secondly, there is nothing wrong with reading good literature, which also happens to be a best-seller. The important thing is to read a lot.
Once one becomes a reader and acquires a taste for what Katha-founder calls the "joy of reading" – children will read a wide variety and find what suits them best, and will not go by just best-seller lists. But for this to happen, parents and teachers must know how to draw children into the world of stories and reading, and help children nurture the taste for reading across a wide variety. This can happen if parents and teachers are readers themselves.
I happen to frequent the Midland Bookstore, and the owner of the shop suggested good books for the teenager who wanted to buy a book from the Twilight series. So good suggestions can come from different places, including the internet and booksellers – but "do we take them?" is also a question we probably need to ask.
Thirdly, there are different "Indias". The above is about middle-class India. For the children coming from socio-economically disadvantaged families – the problems and challenges are different, and require a different conversation.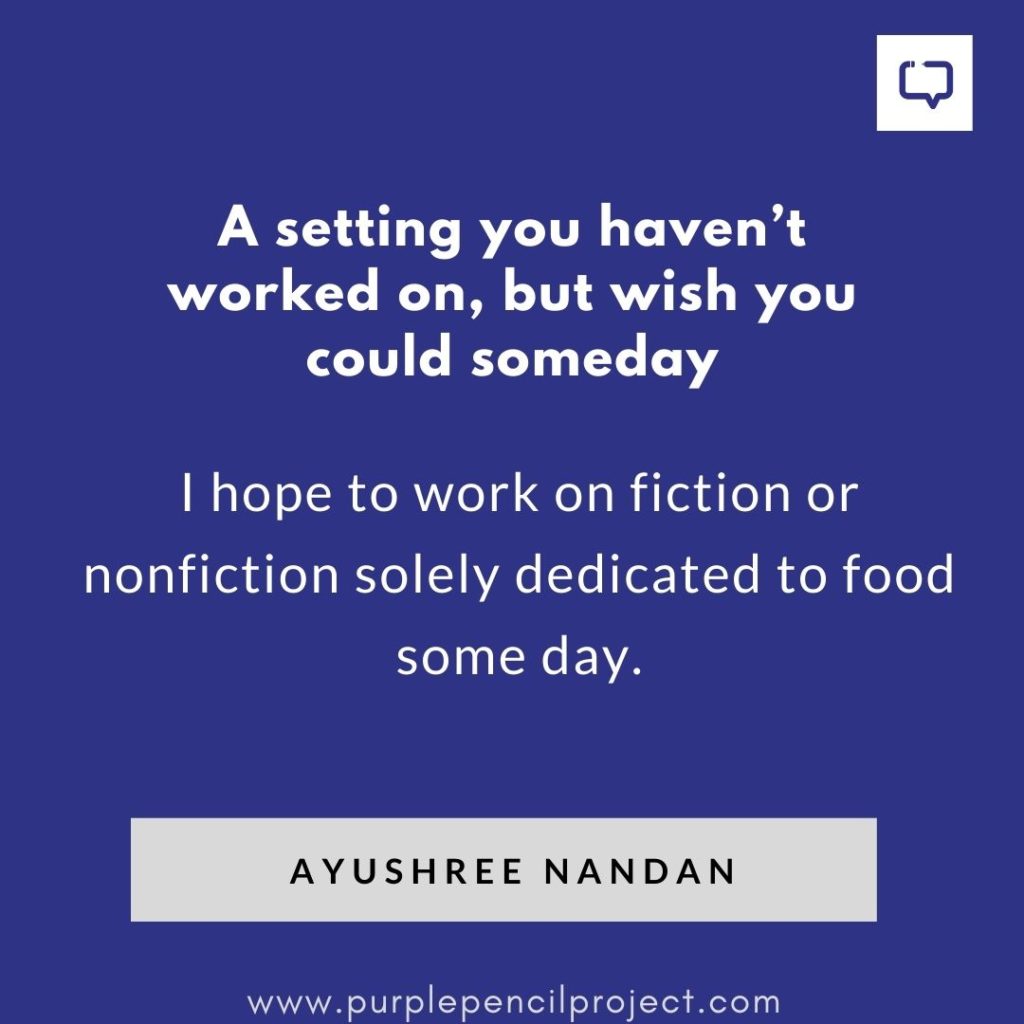 Yes, indeed, we work with government schools, and are working with partners across the country on the 300 Million Challenge. As far as promoting our books is concerned: we have a small but dedicated team, which takes a selection of books to showcase to the government schools. We have books that have been recommended by the CBSE. We use our social media sites to showcase all our titles, and since we primarily work with Indian literature – that receives the same coverage. However, being a non-profit – we do not spend much on advertising.
What are your quick suggestions to amateur editors or those who are aspiring to work in publishing houses? And for writers wishing to submit their work?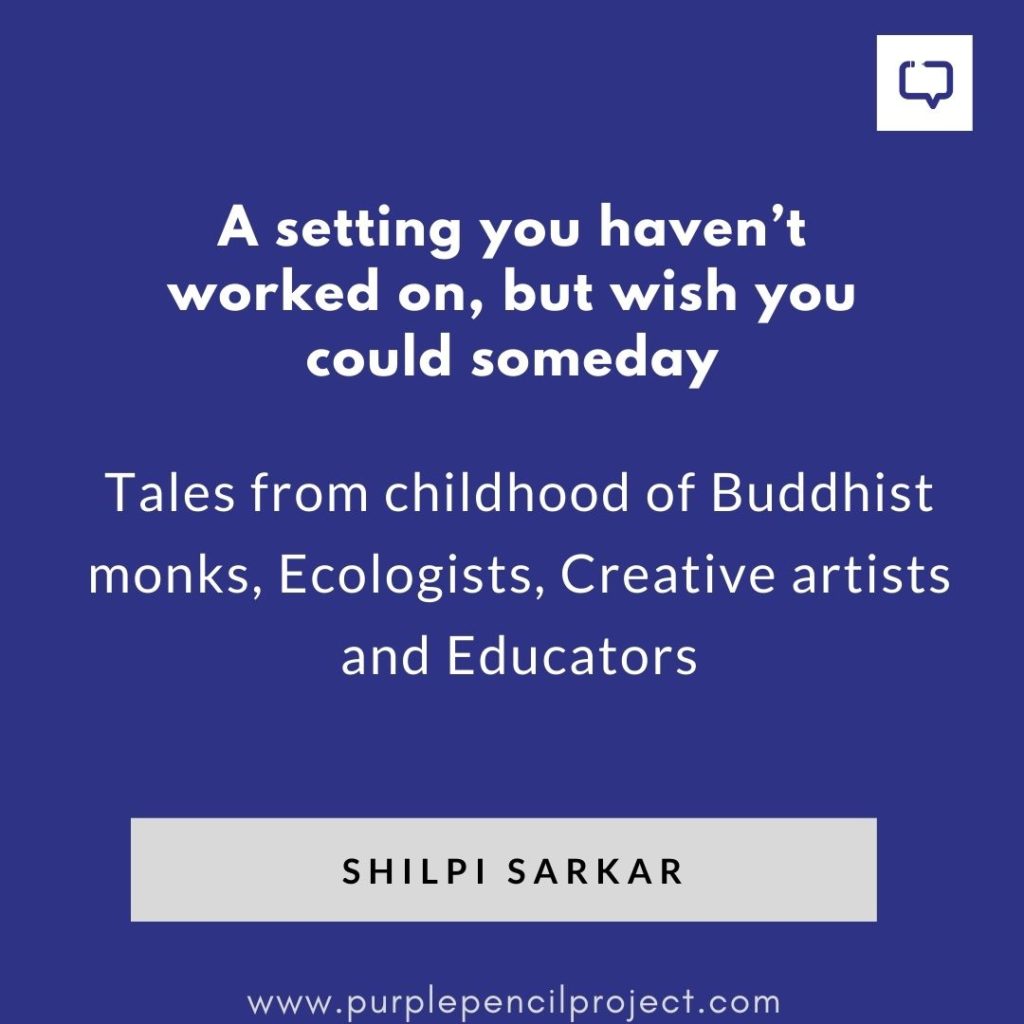 Shilpi Sarkar: For amateur editors and those aspiring to work for Publishing Houses: Just go about your labour with genuine love, care, focus and attention. Pay attention to the kind of Publishing House that you want to join, and be clear about your reasons for wanting to join a particular publishing house. Develop your powers to distinguish between lyrical writing and fantastic ideas, and the permutations and combinations thereof. The only way to do that is by reading a lot. Be mindful about the voice of the writer when reading. Examine for yourself what needs to remain in a text and what is extraneous.
For writers – write what you love or what you feel must be written or what arrives in a trance or a dream! There is no better or higher suggestion that I am capable of giving.