Rhea Gangavkar curates a list of recommended reads on reimagined Indian Mythology for your TBR!
Mythology has always been this sacred space that nobody touched, only informed about. However, it's rich and varied and easily inundated with more than one narrative. So then, some people thought why not explore these lesser-known narratives?
As they went on to do that, they found fallacies and prop characters, women with no agency and men doomed to be macho. Slowly, these intricacies started getting voices of their own, with stories being reimagined and retold from a perspective that would have been.
From all of these stories, we narrowed down to bring an intense and fresh perspective to Indian mythology.
Recommended Reads on Reimagined Indian Mythology
Table of Contents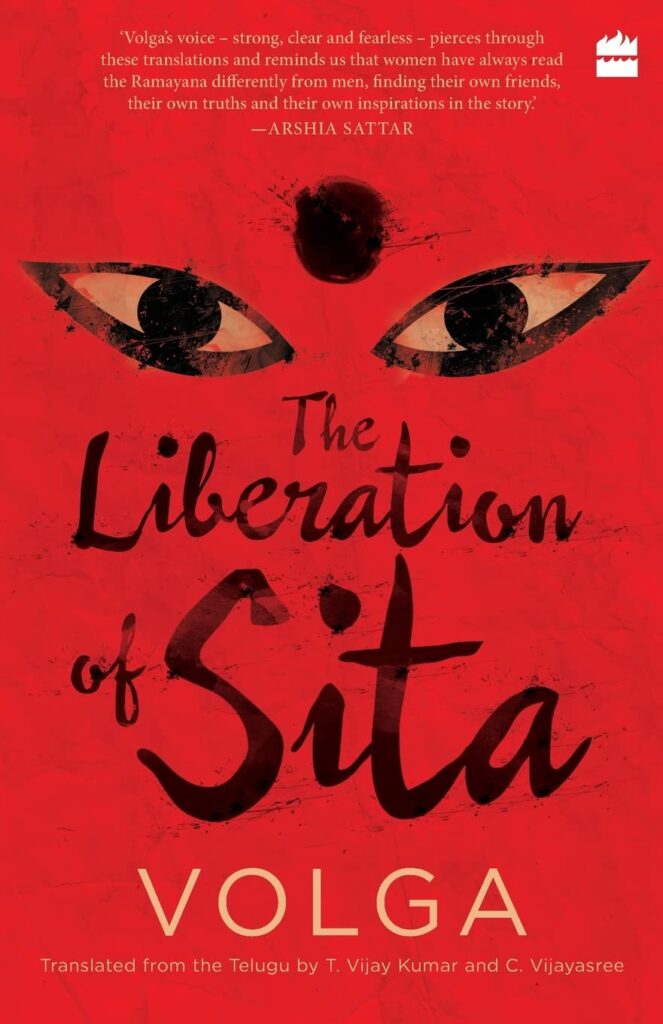 Topping our list of reimagined Indian mythology has to be this brilliant book by Volga.
The Liberation of Sita is a retelling of Valmiki's Ramayana by P. Lalita Kumari (pen name: Volga). The writer talks about Sita through 5 stories about all the other women—Surpanakha, Ahalya, Renuka Devi, and Urmila. Sita is the recurring protagonist in each story, even though each is a standalone piece.
All of these women come together to form a narrative of being independent from an identity given to them by men and society. Volga is giving them the chance to express themselves to the rest of the world even if they are minor characters and have no voice in the original epic.
Sita is abandoned by Rama twice when she's on this journey where she meets all the women or recounts their advice for her journey as strength. Even if Sita is married, she's lonely and misunderstood, and the women she meets give her the nourishment of the platonic relationships that she needs.
Recommended Read: Rereading Volga's The Liberation of Sita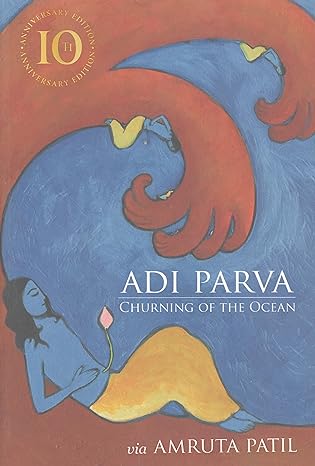 Second on our list of reimagined Indian mythology is Adi Parva, a graphic novel by Amruta Patil, which charts the beginning of all myths, starting from the churning of the ocean. What's particularly compelling about this book and retelling is that it does not shy away from showing the innumerable knots in the original epic, establishing its scale as well as its relevance.
The story of the Mahabharata is told through Ganga, the river goddess. She's the sutradhaar or narrator of the story, telling it to a gathering of villagers. With oils primarily, Patil restores the storytelling aesthetic that a lot of us have grown up with—an old, wise grandparent sitting with us, them on a swing and us near their feet. But she does this with a freshness and a gradual climax, without hurrying through the story.
The book has a line: "You are not held captive by old narratives. Tales must be tilled like the land so they keep breathing", which is exactly what she does and urges the reader to do.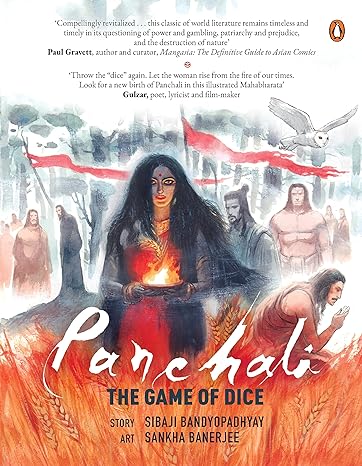 A Mahabharata adaptation generally puts forth controversy, tales of beginnings, and a skilled storyteller guiding you on the path. 'Panchali' is the illustrated reimagining of the story of Draupadi, daughter of King Drupad the wife of the five Pandavas. Written by Sibaji Bandopadhyay and illustrated by Sankha Banerjee, the book brings out the courage and will of the princess as she navigates a kingdom and her husbands falling apart. The book is split into seven episodes, each talking about a turning point in Draupadi's life.
Even if this is an abridged version of the story, the rich illustrations make up for the gaps in the story. However, the one thing that caught my eye is that in spite of being about Panchali, the book has significantly less dialogues for her. The author's use of contemporary language in the conversation took me by surprise, but I enjoyed seeing Sauti briefly appear, mainly because the original Mahabharata also begins with an oral narration of the epic. Bandhopadhyay's choice to utilise a bard-like character to recount the epic tale to a gathering of villagers was also extremely intriguing and kind of a homage to the original epic.
Love mythology? You will love reading Indian Mythologies and the Male Gaze.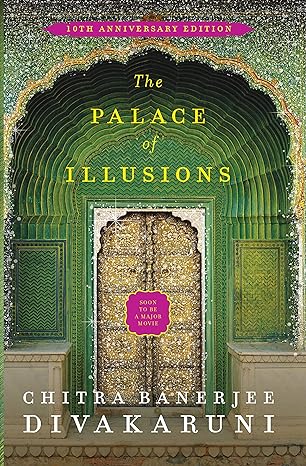 One of the first mythological retellings that got mainstream attention, 'Palace of Illusions' is a reimagination of Draupadi's story by placing her in the narrator's position. The story starts with her fiery birth and continues with her juggling act with her five husbands who have been defrauded of their father's kingdom.
Following years of exile and a dreadful civil war involving all the significant rulers of India, Panchaali joins them in their quest to restore their heritage. All through this, the author also gives us a peek into her conflict with her mysterious mother-in-law, her complex friendship with the enigmatic Krishna, and her attraction to Karna, who is her husband's most dangerous enemy.
What I loved about the book is that it does not put Draupadi on a pedestal; instead, it shows her as a woman with faults and who made a few decisions that she might regret her whole life. Pleasantly surprised at the mould of the perfect woman breaking, this is one of the few books on mythology that I lapped up.
It's no surprise that there is a deluge of 'reimagination of myths' in the Indian fiction landscape, mainly the stories found in the cracks and crevices of two of our most beloved epics—Ramayana and Mahabharata. This is why we need to reimagine myths. Personally, I feel that reimagining myths and stories to understand what these people thought behind the curtains of a greater epic that unfolded. Perhaps we're looking for comfort in the voices of these characters, or perhaps we look for relatability.