Rima Hooja is an Archaeologist, historian, and writer, and the Consultant Director (Library & Archives) Maharaja Sawai ManSingh II Museum, City Palace, Jaipur. She has been a Member of India's National Monuments Authority, Director Minnesota University's MSID India Program and Faculty Director New York State Independent College Consortium for Study in India Program. She is also a team member & trustee of the annual Bhopal Arts & Literature Festival (BLF) at Bhopal.
About her book Rajasthani Stories Retold: The oral and written traditions of Rajasthan sometimes coloured by the blood of battles, sometimes romantic with the folk-remembered tales of Moomal, Dhola and Maru, Nihal-de, and often based on real-life tales of sacrifice and duty of valourous men and women like Maharana Pratap, Prithviraj Chauhan, Jaimal, Patta, Gora, Badal, Panna-dhai, Achaldas Khinchi, Durgadas Rathore and countless ordinary citizens. Dipping into this rich heritage, it brings to its readers a collection of short stories based on real people and events, but are somewhat fictionalised in the narration.
Excerpts from an exclusive interview:
Being an archaeologist, author, historian and heritage consultant – where do you think it began for you and what came first?
Rima Hooja: The historian-archaeologist part came first. I was fascinated as a child by stories, and didn't know there was a fine line between myth and history. My parents were keen on visiting historical and natural sites, museums, art exhibitions and literature, and took my elder brother and me to numerous places from the time I can remember.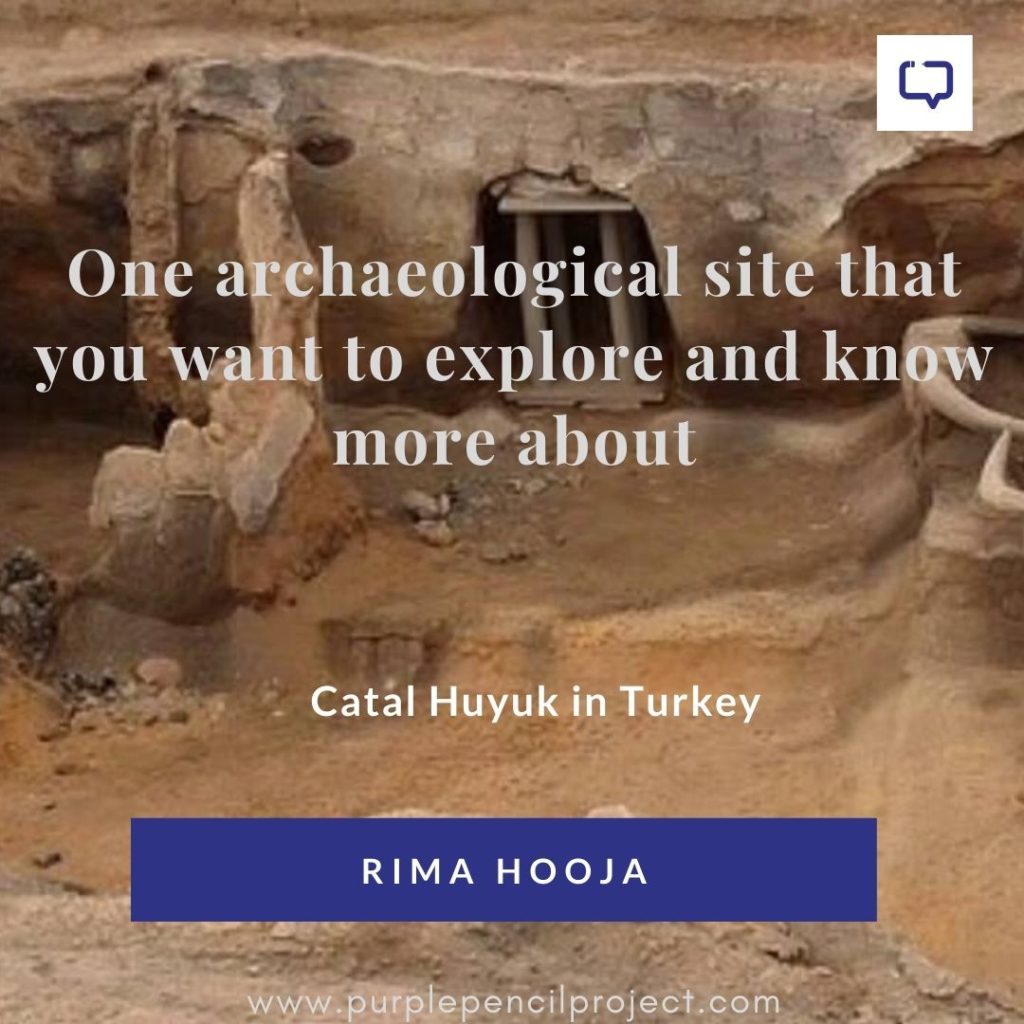 The interest in the past got solidified when I was about 10. My father was posted at Chittorgarh in Rajasthan, and I was able to go up to the old fort almost every day, and travel around the district and see many more sites than was usual.
I realized that literally every pebble held fascination for me. I used to write poems in those days, and scribbled long introductory chapters to books I completed only in my head! In retrospect, I probably romanticized the past, and all that, but it was a very intense, immersive time, the 'Past' was never going to let me go.
Mind you, I also wanted to study Oceanography, and also to be an astronaut! Fortunately, no one in the family laughed, or said there were gendered roles, or that dreams cannot come true.
Which role do you prefer more and why?
Rima Hooja: All of them. Also teaching. I love holding forth on subjects related to history, archaeology, heritage and I end up re-telling tales I've heard of immediate ancestors and also of unrelated figures from history.
Rima Hooja: I think I knew from the age of about 3 or 4 that I couldn't draw or make plasticine and clay models the way most of my friends and cousins (what we would call 'peer group') did.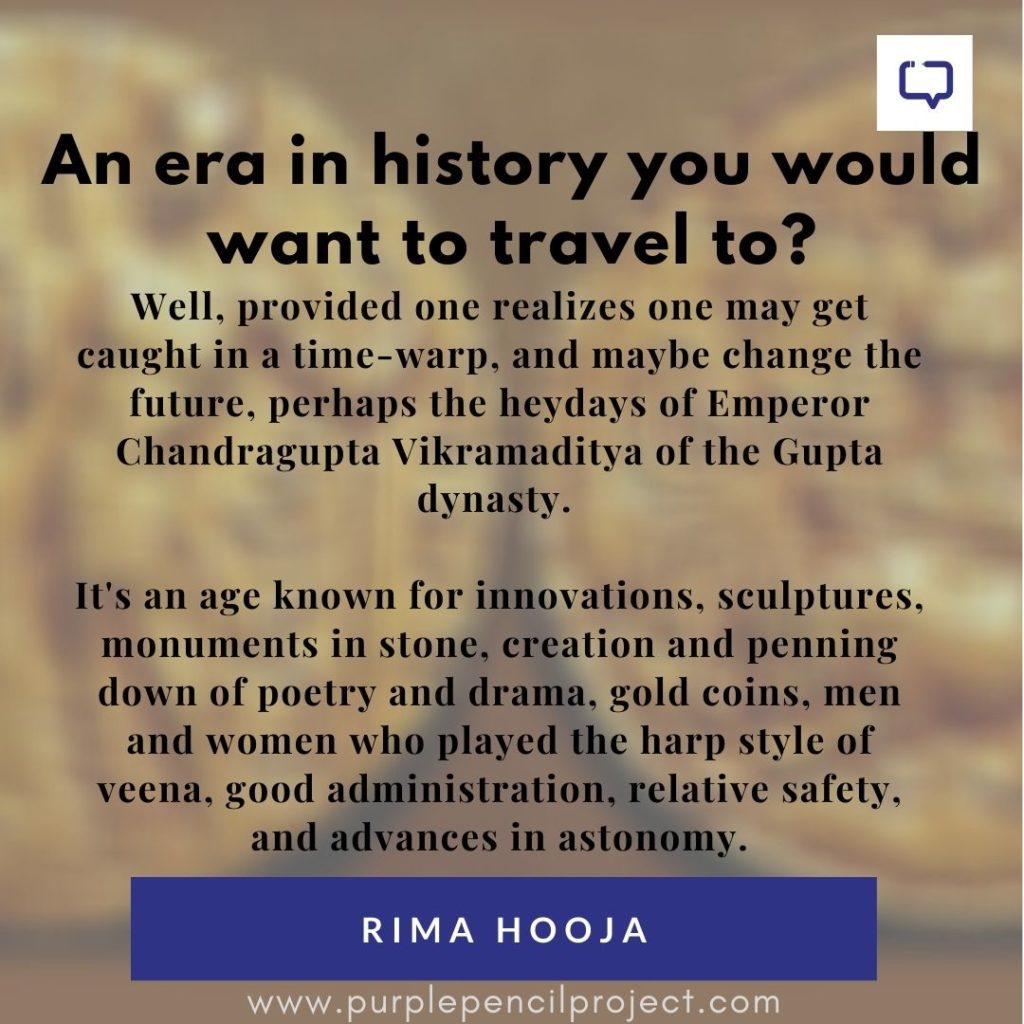 I was surrounded by people who were genuinely gifted in their way of depicting the world around them – though fortunately my mother never tried to strait-jacket me. (Years later, I made some tolerably ok crayon sketches while at Cambridge. I also made what I thought was a good horse in wax, which was subsequently cast in bronze, and was actually selected, displayed and commended in the 1983-84 Lalit Kala Akademi National Annual Exhibition, but by then my non-artist reputation was happily established.).
Reading, appreciating art and architecture, and music were among the other interests I shared with both my parents and my older brother, and I think that's the route I took from an early age.

You wrote your first book in 1997 and 'Rajasthani Stories Retold' was published 20 years later – What prompted you to write this book?
Rima Hooja: I was, and am, not really a reader of biographies, but ironically, my first book after my Ph.D work was turned into a book in 1988 (The Ahar Culture & Beyond, BAR, Oxford), happened to be a biography ('Prince, Patriot, Parliamentarian: The Biography of Dr. Karni Singh – Maharaja of Bikaner'), and my book on Sir Tej Bahadur Sapru's letters ('Crusader for Self-Rule 1999) has a long almost 100 page biographical section.
I have done several papers and co-edited or written books on Rajasthan ('A History of Rajasthan', 2006; 'Rajasthan: A Concise History', 2018), so it was, perhaps, inevitable to finally do a lighter piece of work on real histories from Rajasthan, told in the form of shorter episodes.
How do you think the response and readership has changed, and what stylistic changes did you make to make it more interesting for contemporary readers.
Rima Hooja: Readership makes a difference to the style and tone of a book. When I wrote the Bikaner book or the Maharana Pratap book, both were aimed at a general reader, but in the case of the 'Devata Murti Prakarnam' or the Sapru books, there is a smaller slightly specialized readership group.
You also maintain an Animal Shelter in Jaipur amongst the many other positions and roles, how do you find time to write?
Rima Hooja: At present, the process is procrastination when it comes to writing, and priority to everything else, whether it be the 'Animal Care Trust', or work as Director Maharaja Sawai Man Singh II Museum & Director Jaigarh Public Charitable Trust, or being part of heritage initiatives and projects. The cats sitting on my desk, or laptop, or lap, are excuses for not writing!
Which are some of the contemporary writings by historians that you have enjoyed?
Rima Hooja: I have enjoyed – if that is always the word – lots of contemporary writings by people like John Keay, Simon Schama, and the Juggernaut history authors, and the very exciting writers I have been hearing at the Jaipur Literature Festival.
Could you tell us about yourself as a reader – which books influence you, your favourite genres, authors?
Rima Hooja: I read anything around me. My parents knew contemporary Indian writers (and poets and artists) like Sardar Khushwant Singh, Kr. Mahendra Singh Bedi, Attia Hossain, Quruttulain 'Annie' Haider, Mulk Raj Anand, Krishna Sobti, K.A Abbas.
My father's collection of books included translations of 19th century Russian literature, the house had lots of eclectic works – British literature, Chinese works in translation, G.B. Desani's autographed All about Hatterr, travelogues, socialist and Marxist literature, Hindi and Urdu novels and poetry, you name it.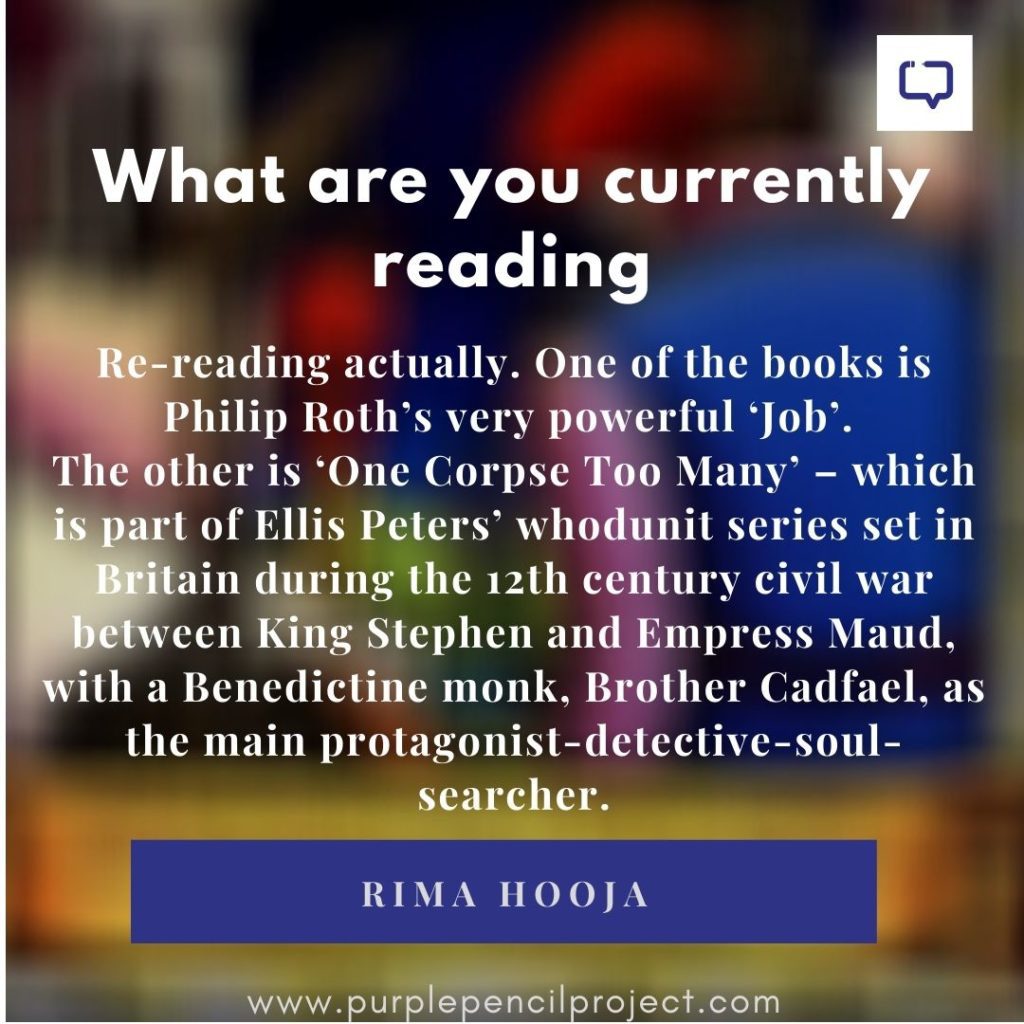 My father was editor of the Indian Book Chronicle from 1987 to 2006, and we got lots of books to review. I had read loads of comics aka graphic novels and childrens' books when I was a child. I still re-read 20th century light fiction whether its old detective novels or good ol PG Wodehouse. Self-improvement books bore me, & biographies and autobiographies need to hook me in the first few pages to keep me interested.
What is your suggestion to the budding historians and archaeologists?
Rima Hooja: Visit sites and monuments and museums, ask for stories of the past from family and friends and talk about the past.
Do you think that after young people started getting influenced by the digital space, the demand of Archaeology as a subject has increased?
Rima Hooja: Digital space has encouraged access to a wider range of subjects and a wider global space to explore. Serious archaeology is perhaps not attracting the average internet-reader, but even if its only the headlines grabbing variety that is, it opens an individual's mind to so many aspects of the past. So it's a good thing.
Are you working on something, could you share a few snippets from it?
Rima Hooja: I am doing a book on Raja Man Singh I of Amber.
An excerpt from the upcoming book:
"Raja Man Singh I of the kingdom of Dhoondhar (also spelt 'Dhundhar'), with its then capital at Amber, in Rajasthan, could not have known that nearly 400 years after his death, an idol of 'Shila Devi' (also called 'Shila-Mata'), carved from a slab of stone brought back by him from Jessore (now in Bangladesh) would have as much local importance as the image of his clan's presiding deity, 'Jamuwai Mata'.
Nor could he have foreseen the locals singing a popular ditty commemorating the event, and stating:-
"Sanganer ko Sanga Baba, Jaipur ko Hanuman;
Amber ki Shila Devi layo Raja Man"

Translation: "Sanganer has [the protection of] lord Sanga, Jaipur [city]has Hanuman, while Amber [capital of the kingdom of Dhoondhar for nearly 600 years] has goddess Shila Devi brought by Raja Man"