After a successful first day, the poets, their audience, and the critics once again gathered at Royal Banquets, Dumdum, Kolkata, to witness a day of engaging panel discussions and the much-awaited book launches (not before a hearty breakfast of course).
 
The internet, as of now, is flooded with poets, and it's natural to notice a deviation from impressionism to plagiarism. Linda Ashok and Kirti Sengupta shared the stage to talk about the issue. Linda lead the talk by giving the audience an introduction to impressionism and how it included a bit of plagiarism. According to her, a poet must check his works, his metaphors and other literary elements to stay away from plagiarizing. On the other hand, Kirti Sengupta raised questions which helped the audience understand the session better. The session invited a lot of opinions and for a while, turned into a public discussion.

The talk was followed by another intriguing topic, female aesthetics in poetry. It talked about how different women are from men. The talk was chaired by Srividya Sivakumar. Speaker Nikita Parik presented with historical literary data and scientific facts, which revealed that poems written by females are more diffusive in nature. She sighted examples of confessional poetry as well, which, generally speaking, can only be written by female poets because they were oppressed.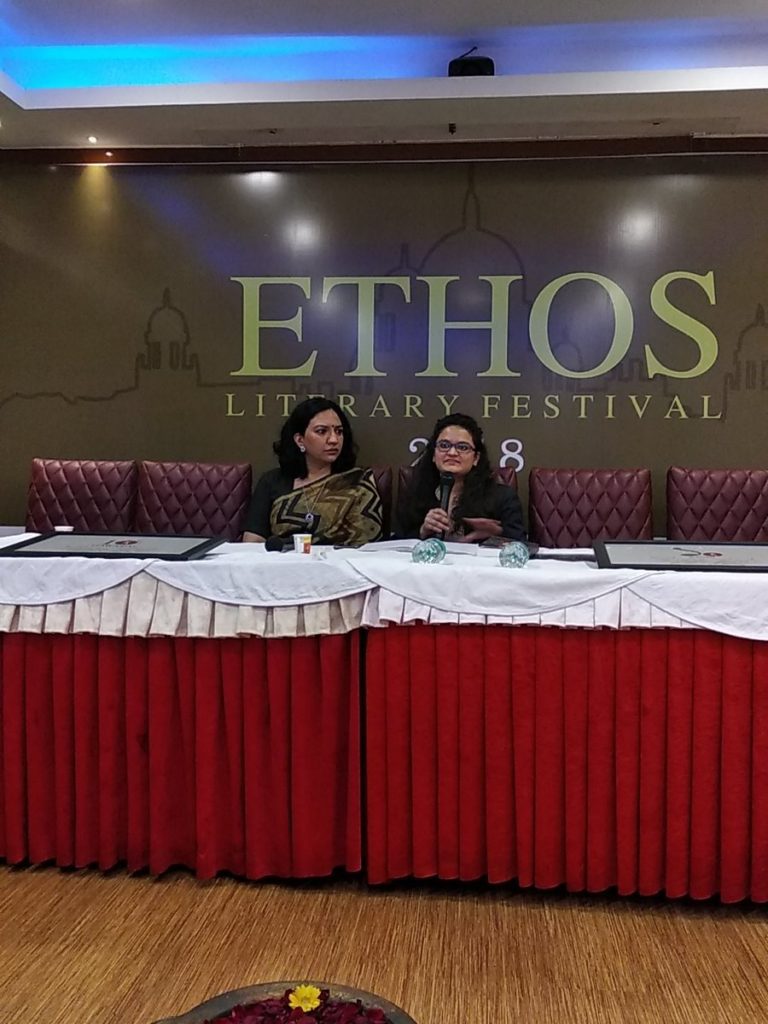 Srividya, on the other hand, covered the literary aspect and said that poems written by women can be considered as social, economic, and political documents. The session received a lot of praise from the audience.    

As the day progressed, a discussion, chaired by Munshi Mohammed Yunus, dealt with translated Bengali poetry and its potential to reach globally. The panel discussed how translation is not bounded to words, how it extends to essence as well. The panelists agreed that translations are important to increase the reach of a poem. Though it cannot always be done with conviction, it still gave India its first Nobel Prize.  "The essence of poetry lies in its untranslated parts," said Sebanti Ghosh, quoting a famous Bengali author.

After a heated panel discussion, it was time for some light-headed poetry session. Sharmila Ray, read for ELF exclusively. The audience was enthralled as she talked about the book she is working on, a collection of poems she is writing on Varanasi.   
'Has English fiction taken over the love for Bengali short stories?'  The passionate discussion chaired by Subhendu Debnath raised several important issues which examined the dying breed of Bengali short story lovers. The discussion concluded with the thought that English Fiction does not have any effect on Bengali short stories. They are losing market because of the policy adopted by the publishers to publish works which can appeal to masses in general.  

The session was followed by a sweet and melodious Bengali poetry reading session and a typical Bengali lunch. Luckily, there weren't any complaints about sugar overdose.

Re-energised, the participants returned, to a panel chaired by Abhirup Dhar, with speakers Sankha Ghosh and Deepayan Bhattacharjee, discussing whether or not real life events make it to a good story. Deepayan reads out parts of many scholarly articles to convey how a personal story usually comes into play when a writer writes, be it as a form of input or output. Sankha, on the other hand pointed out, citing examples, that art produced at the backdrop of a real-life story can be used to spread propaganda. The panelists ended the discussion with the thought that a personal story can fail and fiction can do well, it all depends on the final product, which is the story being written.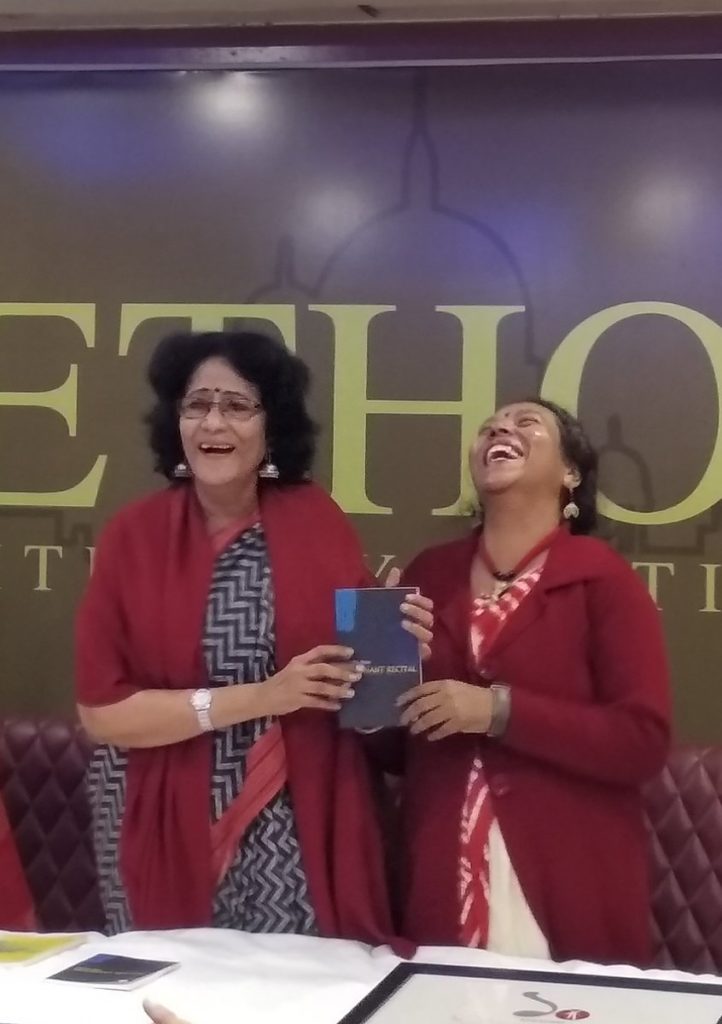 The last panel discussion of the fest perhaps asked the most important question, "Do critics add value to poetry at all?" The discussion was chaired by Devika Basu and the speakers included Kaushik Sen and Jagari Mukherjee. Jagari, being a critic, explained to us by reviewing a poem, how critics are important while Kaushik Sen used scholarly articles which said that the work of a critic is not to add or remove value to a piece of art. It is to examine the expression and comment on how strong it is.

The day also witnessed as many as 9 book launches, including a Bengali detective novel, the anthology Best Indian Poetry 2018, and a collection of 101 English translated Malayalam poems. The audience was enthralled by the poems read during the book launches and everyone left with more inspiration and motivation than they had entered.