A curated list of best books for children to read this summer.
Summer vacations are joyful; kids have all the time in the world and not a single care besides their exam results. The slow afternoons and the lack of responsibility make for the perfect reading atmosphere. Whether you are a teenager, a tween, or a parent of one, this curated list of best books for children to read this summer is sure to take you wonderful adventures, meet characters that will stay with you, and teach you a little something about this world.
We encourage you to buy books from a local bookstore. If that is not possible, please use the links on the page and support us. Thank you.
Best books for children to read this summer: Early Readers
Science has proven the many many benefits of children who grow up with stimulated imaginations – a task well suited to reading. We talk about it at length in another post too. The colours, the stories, the possibilities are endless between the pages of a book, and every child should benefit from it. This curated list is a good place to start for parents looking for books for their children up to 6 years old!
Title: Inni and Bobo Find Each Other: Inni and Bobo Adventures
Author: Soha Ali Khan and Kunal Khemu
Publisher: Puffin

Blurb: Little Inni loves all animals, especially cute little puppies-and now she wants to get one! That's when Mama and Papa take her to an animal adoption centre. Once there, Inni wants to take all the puppies home-after all, they're so cute and adorable! But then she sees the scruffy-looking, floppy-eared Bobo. And her heart is set! She has found her new best friend! Endearing and narrated with a lot of heart, the Inni and Bobo Series, is not only about a little child finding friendship but also about the beauty of adopting dogs. It's about learning empathy and imperative life lessons, and most importantly about opening one's heart and homes-which is what life is all about.
Price: Rs. 319 || Pages: 32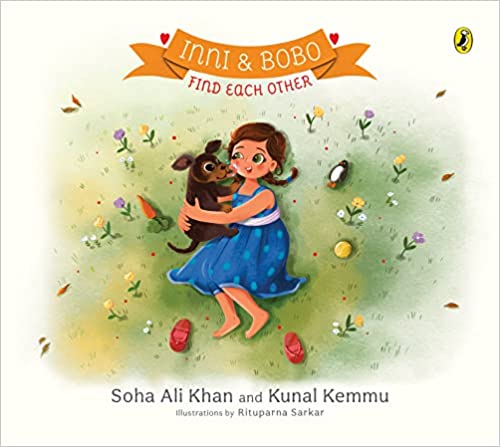 Title: a full circle
Author: Namrita Bachchan
Publisher: HarperDesign
Blurb: A Full Circle is an evocative ode to the power of poetry, in which art and verse bring each other alive. In this poem, author and artist Namrita Bachchan describes the magic of childhood and what the world looks like through the eyes of her curious, free-spirited five-year-old daughter, as she explores the wonder of reading. Enriched by a soothing rhythm, the words in this exquisitely illustrated book run parallel to ethereal imagery, immersing readers of all ages in a fantastical journey against the backdrop of nature. Within these pages, a wide, wild world waits to be discovered – in a way that is finer, freer, and ultimately fuller.the best way to figure out the world of punctuation.
Price: Rs. 444 || Pages: 48
Title: The Boy Who Grew a Forest
Author: Sophia Gholz
Publisher: Sleeping Bear Press; Illustrated edition
Blurb: As a boy, Jadav Payeng was distressed by the destruction deforestation and erosion was causing on his island home in India's Brahmaputra river. So he began planting trees. What began as a small thicket of bamboo, grew over the years into 1, 300 Acre forest filled with native plants and animals. The boy who grew a forest tells the inspiring true story of payeng–and reminds us all of the difference a single person with a big idea can make.
Price: Rs. 199 || Pages: 32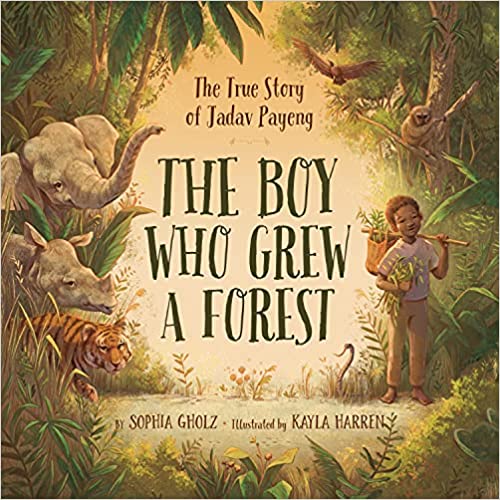 Best books for children to read this summer: Tweens
Tweens, or the age-group between 7-12, is in a strange transitional time – they are becoming more and more aware of this world, yet have very little experience outside of their immediate comfort zone – school and family. Depending on their reading levels and interests, pick any one of these diverse books for them to go on fantastic adventures with, and in the process, learn a little about the world.
Title: Amazing Tales from South Asia
Author: Christopher Baretto
Publisher: Harper Children's
Blurb: Join Amar Chitra Katha on a journey through the folktales from our neighbours! Visit Bhutan, Nepal and Pakistan through the stories of adventure, magic, animals and much else. Read about – the unbreakable bond between two brothers, Cho-cho and Che-cho Dorjee; a mother sparrow who receives help from the unlikeliest of animals; and of Pasha, the young warrior who triggers a chain of good deeds; and other such amazing stories!
Price: Rs. 199 || Pages: 128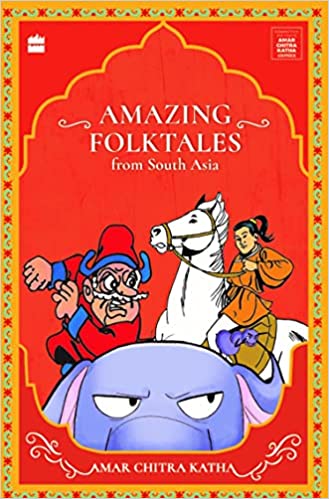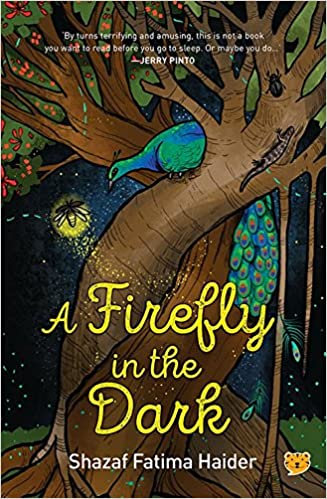 Title: A Firefly in the Dark
Author: Shazaf Fatima Haider
Publisher: Speaking Tiger
Blurb: By turns terrifying and amusing, this is not a book you want to read before you go to sleep. Or maybe you do…'—Jerry Pinto Sharmeen's life is disrupted when, after an unexpected tragedy, she moves into her Nani's rambling ancestral bungalow with her family. She hates this new life: her mother, Aliya, and Nani fight constantly; her new schoolmates bully her; and the family retainer, her loving Aziz Bhai, suddenly becomes dominating. The only place where Sharmeen finds solace is the world of Nani's fantastical stories: tales of Jinn, shapeshifters and other dastardly creatures. But slowly, unseen forces that had lain dormant for centuries start to awaken. Sharmeen meets her own personal Jinn, the prankster Jugnu, who reveals her family's history, a pact one of her ancestors made with the Jinn-world, and also some not-so-good news—and Sharmeen realizes that it is up to her to rescue the adults in her life… Mysterious, magical and moving, A Firefly in the Dark is a page-turner and a work of fantasy and soaring imagination that will delight readers of all ages.
Price: Rs. 225 || Pages: 240
Title: Mother steals a bicycle and other stories
Illustrators: Tejubehan, Salai Selvam, Shruti Buddhavarapu
Publisher: Tara Books
Blurb: Tejubehan, Salai Selvam, Shruti Buddhavarapu "Did Amma really steal a bicycle, and is it even possible to wrestle your shadow?" Did you ever wonder how your parents were as kids? Were they up to mischief? Did they get into trouble a lot? Then read these stories about a mother who tells her child about her strange and exciting adventures growing up in a village in South India. Look carefully at the beautiful illustrations… and imagine yourself in this fantastic world of roving hyenas, shrieking peacocks, buzzing insects and stolen bicycles…does it sound unbelievable? And yet…could it all be true?
Price: Rs. 400 || Pages: 64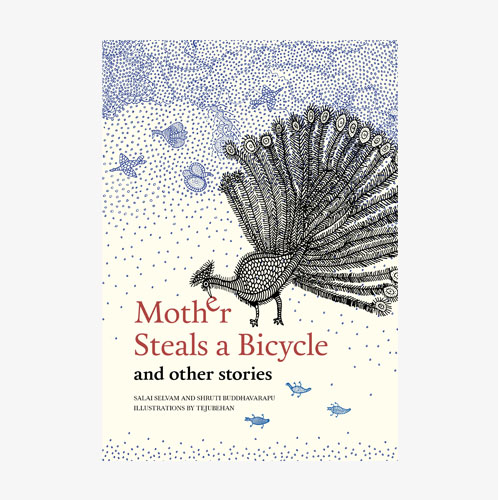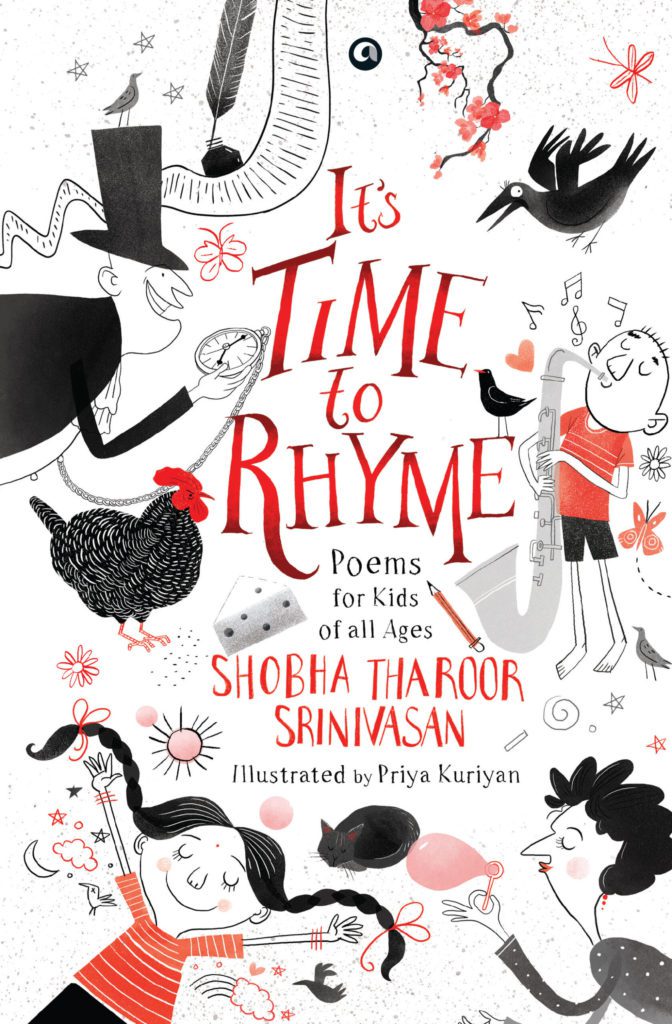 Title: It's Time to Rhyme: Poems for Kids of All Ages
Author: Shobha Tharoor Srinivasan
Publisher: Puffin/Young Zubaan
Blurb: With offerings from sonnets in iambic pentameter, to limericks, acrostics, and villanelles, It's Time to Rhyme is the perfect introduction to the joys of poetry for readers of all ages, and one of the best books for children to read in summer.

Using ingenious examples, Shobha Tharoor Srinivasan explains the fun world of verse while inviting children to use their creativity and write their own poems. Whether you're a young reader interested in knowing how poetry works, a parent looking for an entertaining way to explore the form with your children, or a teacher looking for a unique text to introduce students to the basics of verse, It's Time to Rhyme is the essential book for young rhymesters and wordsmiths to learn about the enthralling universe of poetry.
Price: Rs. 399 || Pages: 88
Title: Babuji ka Dabang Dasta (Also available in English as The Old Man Who Would Not Listen)
Author: Nonda Chatterjee
Illustrator: Joyita Banerjee
Publisher: Katha Books
Blurb: उनका मजाक बनाया गया। उन्हें अपनी अशिष्टता के लिए डांटा गया था और नामों के साथ बुलाया गया था। लेकिन बाबूजी ने अपने तरीके नहीं बदले। बाबूजी ने अपने साथियों को नहीं छोड़ा। बहुत सारे सस्पेंस के साथए यह खूबसूरत कहानी जानवरों की देखभाल करने के बारे में है।
Price: Rs. 199 || Pages: 88
Best books for children to read this summer: Teenagers
Teenagers, between 12-17, are just that – yound adults. Sure of themselves, excited and adventurous, and sometimes mildly arrogant, often lost about who they want to be. These books will accompany them on their journeys, whatever path it takes.
Title: The Story of the First Civilizations
Author: Subhadra Sen Gupta
Illustrator: Devashish Verma
Publisher: Talking Cub
Blurb: Did you know? The Chinese were the first civilization to introduce the concept of exams? The Indus Valley Civilization was perhaps the cleanest and most organized of all civilizations? There used to be an Inca king who would dust himself with gold? Dive into these and many more nuggets of information about the world's earliest civilizations. Here you will read about the Egyptian rulers who built lavish tombs for their afterlife; about Greece, the first European civilization that gave us philosophers and mathematicians as well as the cherished concept of democracy; the builders and architects and the gladiators and warring emperors of Rome; and about Africa, the continent where gold and libraries abounded.
Price: Rs. 399 || Pages: 294
Title: Ghost of Malabar
Author: Soumya Ayer
Publisher: Harper Collins
Blurb: A spooky tale set in Fort Kochi, the charming seaside city with a long colonial history!

Twelve-year-old Edwin blames his father, a wayward fisherman for everything rotten in his life. But when he encounters Velu, his life is catapulted from rotten to outright chaotic. Velu is chatty. Velu is annoying. Velu is a ghost. The ghost of a fisherman who was slaughtered five hundred years ago by Kapitan Vasca da Gama. Velu soon spirits himself into Edwin's life … he follows him to school, accosts him at home, always appearing at the most unwelcome moments. Edwin tries everything to get rid of him, including rubbing garlic on himself. But Velu can't be shaken off until the day Edwin banishes him from his life … In the events that follow, Edwin discovers that Velu has actually helped heal his family in ways he had never imagined possible. But by this time, Velu is gone! Will Edwin find Velu again and will Velu finally find rest after five hundred years of haunting the seaside town? Read this delightfully written and charmingly illustrated book to find out.
Price: NA || Pages: 204 || Release Date: June 2022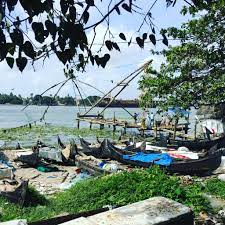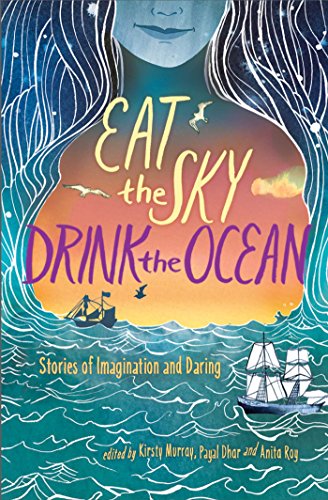 Title: Eat the Sky, Drink the Ocean
Editors: Kirsty Murray, Payal Dhar, Anita Ro
Publisher: Margaret K. McElderry Books
Blurb:A post-apocalyptic Little Red Riding Hood. Girls and boys turning the tables on creepy old cat-callers. Female pirates rescuing abused women. A futuristic cooking show.

These are just a few of the stories told in Eat the Sky, Drink the Ocean, a feminist speculative fiction collection, born of a collaboration between Australian and Indian writers. Finding themselves inspired to action after crimes against women dominated national conversations, the editors of this collection paired writers and illustrators from India and Australia together to write stories, graphic novels, and even a play that reimagine what girls can be and see themselves as.

The results are stunning. Some of the authors worked together, some wrote stories along a similar theme, but all seventeen stories blend magical realism and self-confidence in a powerful and inspiring way, and is one of the best books for children to read in summer.
Price: Rs. 821 || Pages: 240
Title: The Ivory Key
Author: Akshaya Raman
Publisher: Hot Key Books
Blurb: Four siblings. A country in ruin. One quest to save them all.

Vira is desperate to get out of her mother's shadow and establish her legacy as a revered queen of Ashoka. But with the country's only quarry running out of magic – a precious resource that has kept Ashoka safe from conflict – she can barely protect her citizens from the looming threat of war. And if her enemies discover this, they'll stop at nothing to seize the last of the magic. Vira's only hope is to find a mysterious object of legend: the Ivory Key, rumoured to unlock a new source of magic. But in order to infiltrate enemy territory and retrieve it, she must reunite with her siblings, torn apart by broken relationships and the different paths their lives have taken. Each of them has something to gain from finding the Ivory Key – and even more to lose if they fail. They must work together to survive the treacherous journey. But with each sibling harbouring secrets and their own conflicting agendas, the very thing that brought them together could tear apart their family – and their world – for good.
Price: Rs. 379 || Pages: 384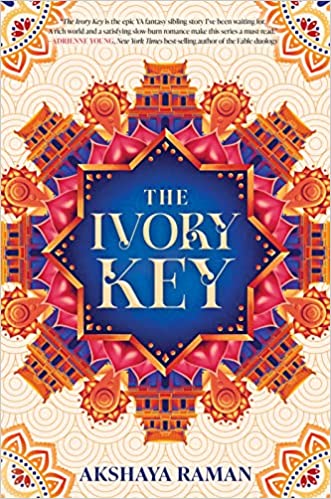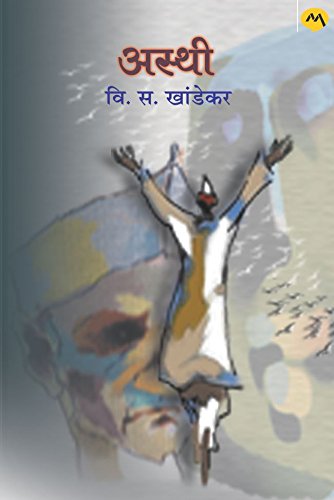 Title: Asthi
Author: V.S. Khandekar
Publisher: Mehta Publishing House Pune
Blurb:The stories included in this book were written exclusively for the teenagers, by V. S. Khandekar. Man sometimes kills humanity, consciousness, relations, affection, and soul in the greed of power, money, name and fame. Hindu culture has a way to satisfy ourself, we leave the bones of the deceased in a river and tell us that Yes, the soul is free now! But where are we going to take the bones of the deceased humanity? Very delicately and tenderly, V. S. Khandekar makes us think about this, through his stories. They have the spirit to awaken our conscious. They imprint the importance of high moral values.
Price: Rs. 50 || Pages: 44
Title: The Armenian Champa Tree
Author: Mahasweta Devi
Translator: Nirmal Kanti Bhattacharjee
Publisher: Seagull Books
Blurb: Mato is a young Buno tribal boy of ten who is the despair of his mother, because he spends all his time daydreaming instead of doing the useful things Buno boys are meant to do. And also because he is completely devoted to his pet baby goat, Arjun. When a tantric demands that the goat be sacrificed to the goddess Kali, Mato runs away with Arjun in a desperate bid to reach the sanctuary of the Armenian Church. Hunted by the entire village, the boy and his goat struggle to evade capture and reach safety. In the process, Mahasweta Devi exposes the manner in which religion exploits superstition for its own ends.

This is a tender and charming tale primarily for young readers, for whom, over the years, Mahasweta Devi has written extensively, using her considerable experience of oral history and grassroot realities to weave stories which educate future adults about an India very few of them would otherwise know of.
Price: Rs. 199 || Pages: 44