Looking for a good laugh? Purple Pencil Project has put together an ongoing list of Indian satirical writing from the length and breadth of India that serves as a pick me up for a bad day while also chronicling Indian history and its present.
We encourage you to buy books from a local bookstore. If that is not possible, please use the links on the page and support us. Thank you.
The Courtesan's Keeper by Kshemendra
Political satire has a long history in Indian languages, and none display this better than The Courtesan's Keeper, a satire from 10th century Kashmir, writtn by Kshemendra, and translated into English by A.N.D. Haskar. As Kankali the courtesan teaches her ward Kalavati the ways of the world, much is revealed about the way business is done.
---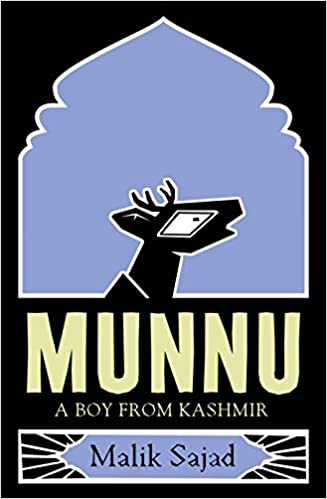 Munnu: A Boy from Kashmir by Malik Sajad
Munnu: A Boy from Kashmir is a realistic Graphic Novel that focuses on the existential angst of Malik Sajad, partly propagating out of his life in Kashmir. With a tinge of satire, the graphic novel focuses on a kid attempting to explore his adolescence. Profoundly emotive, Munnu: A Boy from Kashmir is an evaluation of a domineering State working and isn't hesitant to ask the peruser testing inquiries, dislodging their feeling of good and bad, and now and again, in any event, scrutinizing their humankind.
---
The Ugly Kashmiri by Arvind Gigoo
"Although it is written in English yet its subject is Kashmir and the soul is Kashmiri," says this review of The Ugly Kashmiri (cameos in exile) by Arvind Gigoo. An ironic portrayal of the state in the 90s, and "depicts the unpleasant and bitter historical, political and social events of Kashmir before and after the independence of India. These significant events have been recorded and hinted at through one-liners and very short sketches called 'cameos."
Take this little cameo, for example:
Kashmiri Pandit: I lost my home

Kashmiri Muslim: I lost my child
---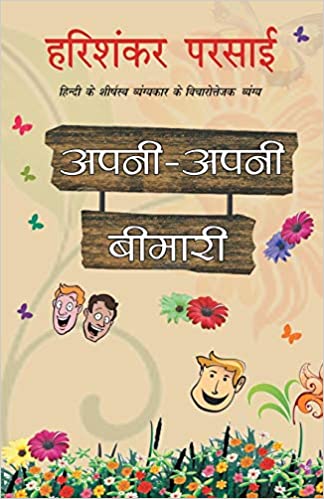 Apni Apni Bimari by Harishankar Parsai
Apni Apni Bimari by Harishankar Parsai is a short story collection which deals with the socio-political aspects that were prevalent in India during 1960s-the 70s. The snobbery, the class difference has been sketched brilliantly by the author, which brings out the ethos of a newly independent and immensely aspiration country
---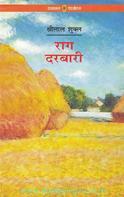 Raag Darbari by Srilal Sukla
Raag Darbari written by Srilal Sukla and translated into English by Gillian Wright, won the Sahitya Academy Award, the highest Indian literary award, in 1969.

It highlights the failing values present in post-Independence Indian society, exposing the helplessness of intellectuals in the face of a strong and corrupt nexus between criminals, businessmen, police and politicians.


---
Stories of Premchand
Premchand is a pioneer in penning the Indian short stories with the satirical indent that has filled the body-mind of the society. Ranging from Shatranj Ke Khiladi to Lottery, to Namak Ka Daroga, to Panch Parmeshwar, his stories depict the excellent usage of humour and satire in talking about society.
---
Tulsiram has given a powerful portrayal of Dalit lives in eastern Uttar Pradesh, the social designs that lead to their oppression, but done so with a sharp wit and humour. A must-read for those looking fore satire in Indian Hindi literature.
---
Ghotbhar Paani by Premanand Gajvi
Ghotbhar Paani is a one-act play by Marathi writer Premanand Gajvi, literally meaning, "A Sip of Water". "It fuses a folk idiom with absurdist, nameless characters; the Greek tragedy-like Kirwant explores the plight of a sub-caste of 'untouchable' Brahmins who are despised for performing death rites; and Gandhi–Ambedkar stages the clash between two titans mediated by an irreverential, imaginary, interstitial Clown."
You can read the play here.
---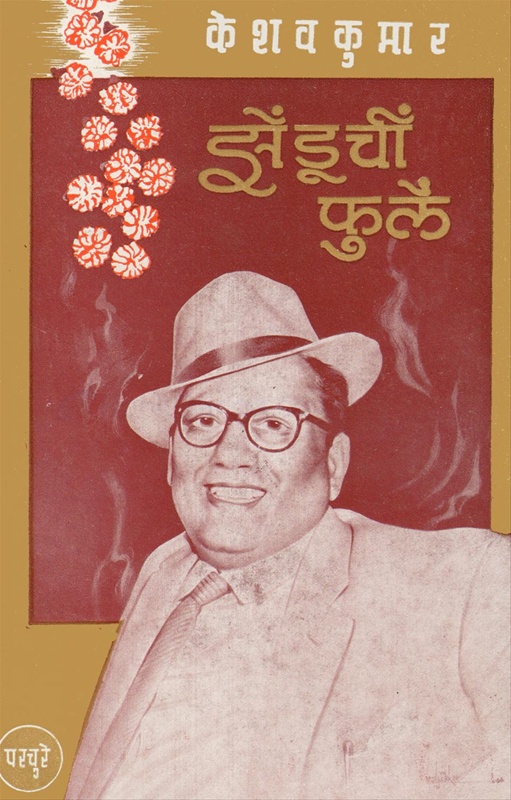 Zhenduchi Fule by Acharya Atre
A collection of satirical imitations of poems by P.K. Atre of poems by well-known Marathi poets, it is considered by many as a landmark in 20th century Marathi literature.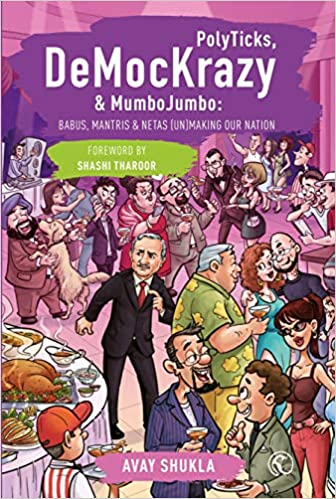 Polyticks, DeMocKrazy, & Mumbo Jumbo by Avay Shukla
The South Asian Journal writes of this book, "an insider masterpiece of political satire on Indian society and politics from 2014 to 2020. The savage critique of the political system which is dominated by the 'alpha male honey badgers of LOOTyen's Delhi' comes from author's relatable frustration and unfatigued commitment to the idea of India and its democratic ideals promised within Indian Constitution. The book depicts the painful transition of governance and political culture in contemporary India."